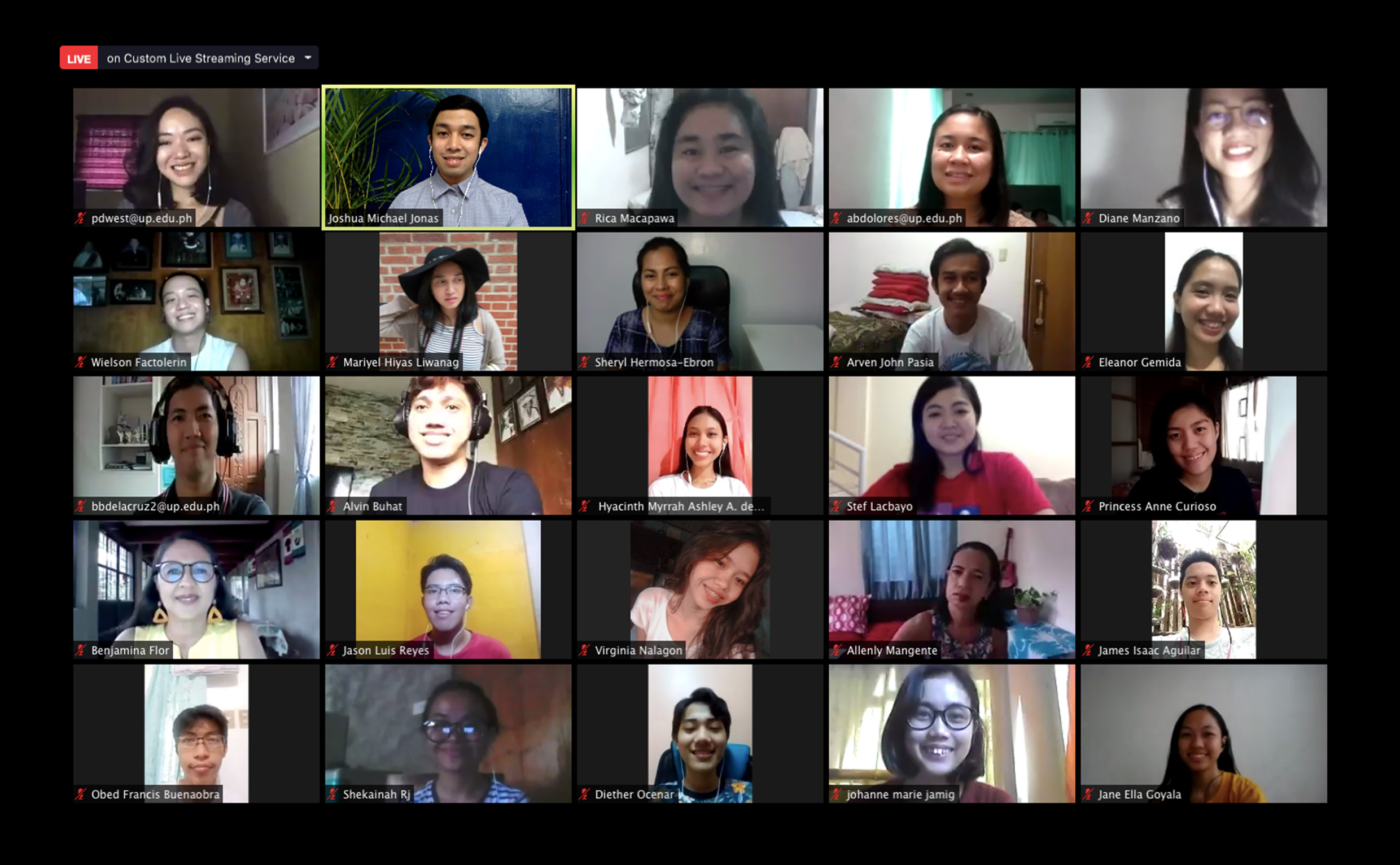 254 freshies complete LRC's online Bridge Program
The annual Bridge Program (BP) of UPLB continues to enhance the Math and English skills of selected new freshmen despite the pandemic through its first online edition that ran from Jul. 27 to Aug. 28, 2020.
At the first online BP, 254 incoming new freshmen finished the program that is tailored for UPCAT passers who had relatively low scores in Math and/or English.
It aims to bridge the gap of their high school exit skills with the entry requirements necessary in UP.
The Learning Resource Center (LRC) of the Office of the Vice Chancellor for Academic Affairs spearheaded the online BP using Google Classroom.
The program adopted asynchronous learning, but the students met with their teachers once in a while for class meetings and consultations through Zoom and Google Meet.
BP's English faculty-tutors are from the Department of Humanities, while the Math teachers are from the Math Division of the Institute of Mathematical Sciences and Physics, both of the College of Arts and Sciences.
The English subject covered basic to advanced grammar lessons, literature review, and technical writing. The Math course, on the other hand, focused on pre-calculus topics.
There were eight online BP sections: four each for English and Math.
The participants also underwent Leadership, Integrity, Faith, Excellence (LIFE) Sessions with youth volunteers from the Every Nation Campus, a youth organization in UPLB.
According to Dr. Benjamina Paula Flor, director of LRC, it is important for UP students to become versatile and quickly adapt to change, specifically with the adoption of the new online learning setup for the incoming semester due to the COVID-19 pandemic.
For Hyacinth De Guzman, an incoming BS Agriculture freshman, the online BP helped her prepare physically, mentally, and emotionally before beginning her college life. She emphasized how the program helped her cultivate necessary skills to survive in UP.
The first online BP officially ended with a virtual recognition ceremony on Aug. 28.
Kristin Camille Dinglasan from Batangas, an incoming BS Statistics freshman, garnered the highest rating in English; while Sophia Julliene Eugenio of Bataan, an incoming BS Chemical Engineering student, got the highest rating in Math. (Joshua Michael G. Jonas)