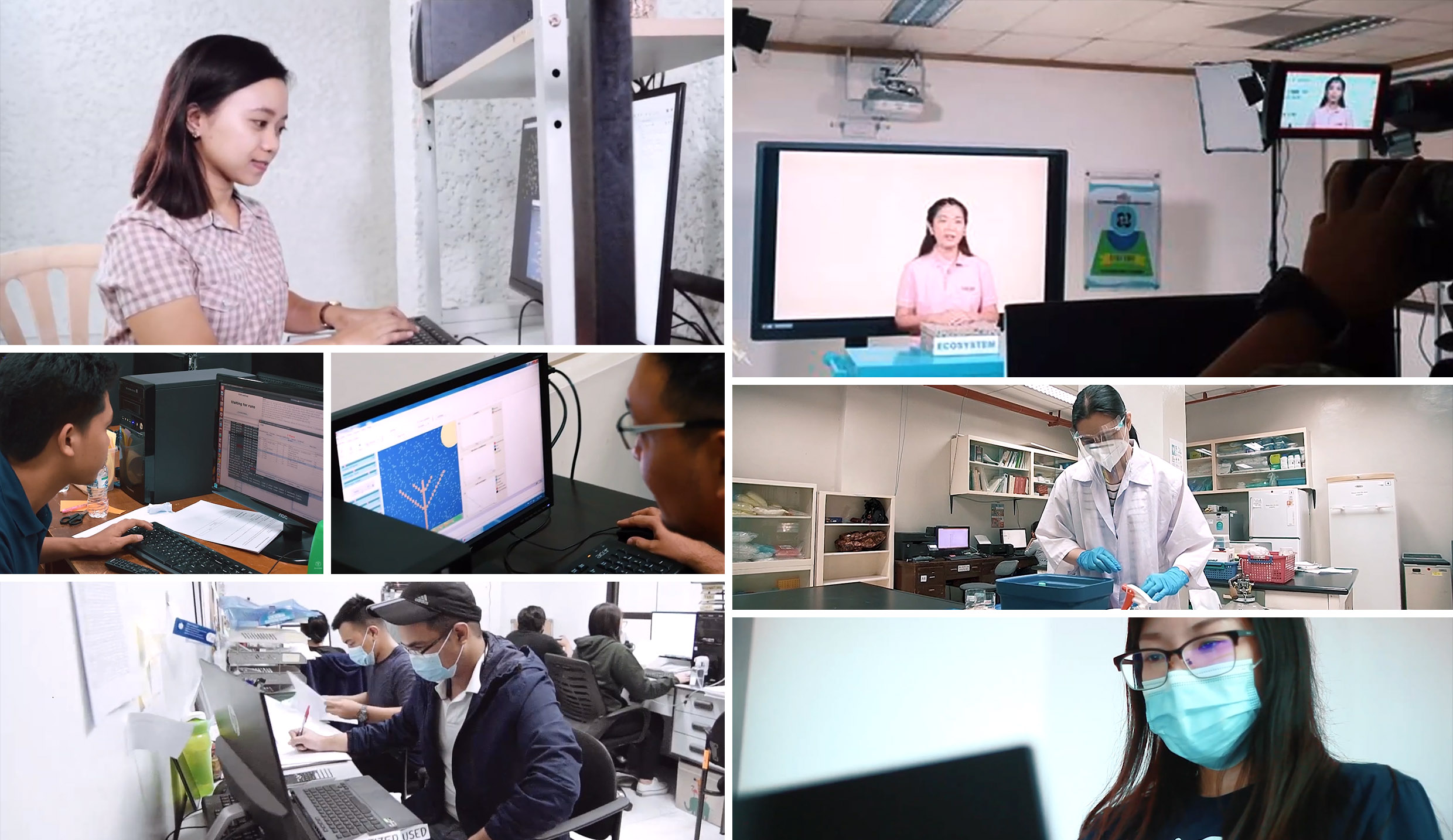 Apart but Together: Supporting UPLB Faculty Members in Remote Teaching-Learning
by Chancellor Jose V. Camacho, Jr.
There is no playbook for coping with a disruption of the magnitude as the COVID-19 pandemic. All sectors, including education, were caught by surprise and for a while, groping for ways to cope with its demands.
In UP, policy measures aimed at enabling the faculty members cope with the demands of remote learning, including provision of material support have, however, been put in place.
Among the material support that UP has provided to its faculty are gadget subsidies, monthly connectivity allowance, incentives for course pack preparation, and remote learning logistics such as internet-capable computer laboratories and software licenses. UPLB also offers faculty members zero interest computer loans that are payable in very easy terms.
UPLB has hired more than the usual number of lecturers, teaching associates, and teaching fellows to help lessen the load that is handled by faculty members under ordinary circumstances. More than 60 new faculty positions, on non-tenure track, were also opened to bring down class sizes, to further ease the teaching load of faculty members.
Help given to the teachers is not only material but is also substantial through learning webinars on remote teaching. Examples of these are on using a student advising process in teaching and learning, and the use of online teaching and distance learning platforms to help them adjust to the highly technology-dependent remote learning. Webinars on managing stress and addressing mental health concerns were also conducted.
UP has also been quick to respond to concerns about internet connectivity during instances when further disruptions were experienced such as during repair works that were made on the Asia-American Gateway submarine fiber cable system. UP recommended the implementation of asynchronous activities and adjustment of deadlines.
Furthermore, during the series of typhoons that hit the country, academic break was implemented to provide time not only for students but also for affected teachers to find their bearings.
Indeed, remote learning during this pandemic has been challenging not only for the students but for teachers, as well. We continue to pass through the hurdles of extraordinary adjustments on pedagogy and paradigm shift. And while the struggles seem unending, we keep on looking after each other and making our communication lines open.
With compassion and solidarity, we will triumph above these challenges and difficulties.