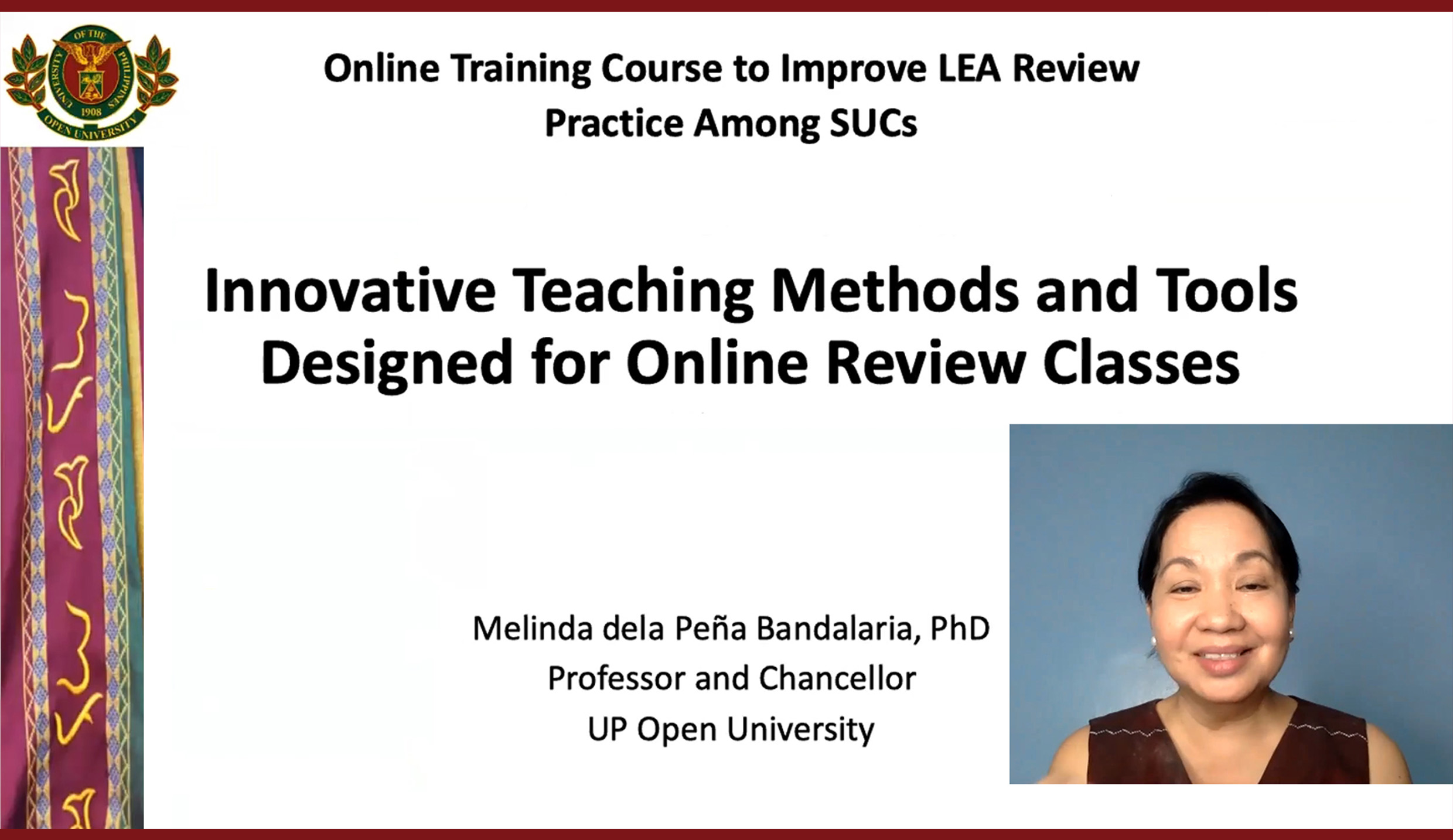 CAFS leads SUC's training for agri board exam review
The members of the 74-strong State Universities and Colleges-Association of Colleges of Agriculture in the Philippines (SUC-ACAP) have joined forces for a new undertaking that will benefit the aspiring agriculturists of the country.
At the project entitled "Enhancing capability of reviewers in the Licensure Examination for Agriculture (LEA)," more than 800 faculty members from these SUCs have taken part in an online training course that will enable them to become effective lecturers of online LEA review in their respective institutions.
Graduates of BS Agriculture and related agriculture programs in the country take the said board exam to become licensed agriculturists. It is administered annually by the Professional Regulation Commission.
The faculty-participants in the on-going training are being taught to design, develop, and translate review materials for online delivery and to plan the delivery of online review sessions.
Each SUC has 12 participants in the blended online training that was held by groups from Oct. 12-30 via Zoom. They were scheduled based on their respective fields – agricultural economics, agricultural extension, animal science, crop protection, crop science, and soil science.
"This emphasizes our solidarity in helping each other improve our performance in LEA," said Dr. Edgardo Tulin, president of SUC-ACAP and of the Visayas State University, during the opening program.
"Now more than ever, we are called to respond to [the challenges of COVID-19] by providing our country with globally competitive human resource – our agriculture graduates who are equipped with the adequate skills, competencies, and qualifications in responding to a crisis like this," Dr. Tulin added.
UPLB Chancellor Fernando C. Sanchez, Jr., himself a BS Agriculture graduate, also graced the opening program and emphasized the importance of the learning event.
"It is critical that despite the challenges of COVID-19, we must continue to find ways to train and prepare our agriculture students for the agriculture licensure exam," Chancellor Sanchez said.
Serving as resource persons were Dr. Melinda Bandalaria, chancellor of UP Open University, and Dr. Blanda Sumayao, professorial lecturer at CAFS.
Dr. Bandalaria headlined the topic on innovative teaching methods and tools designed for online review class, while Dr. Sumayao focused her discussion on test construction. (Mark Jayson E. Gloria)