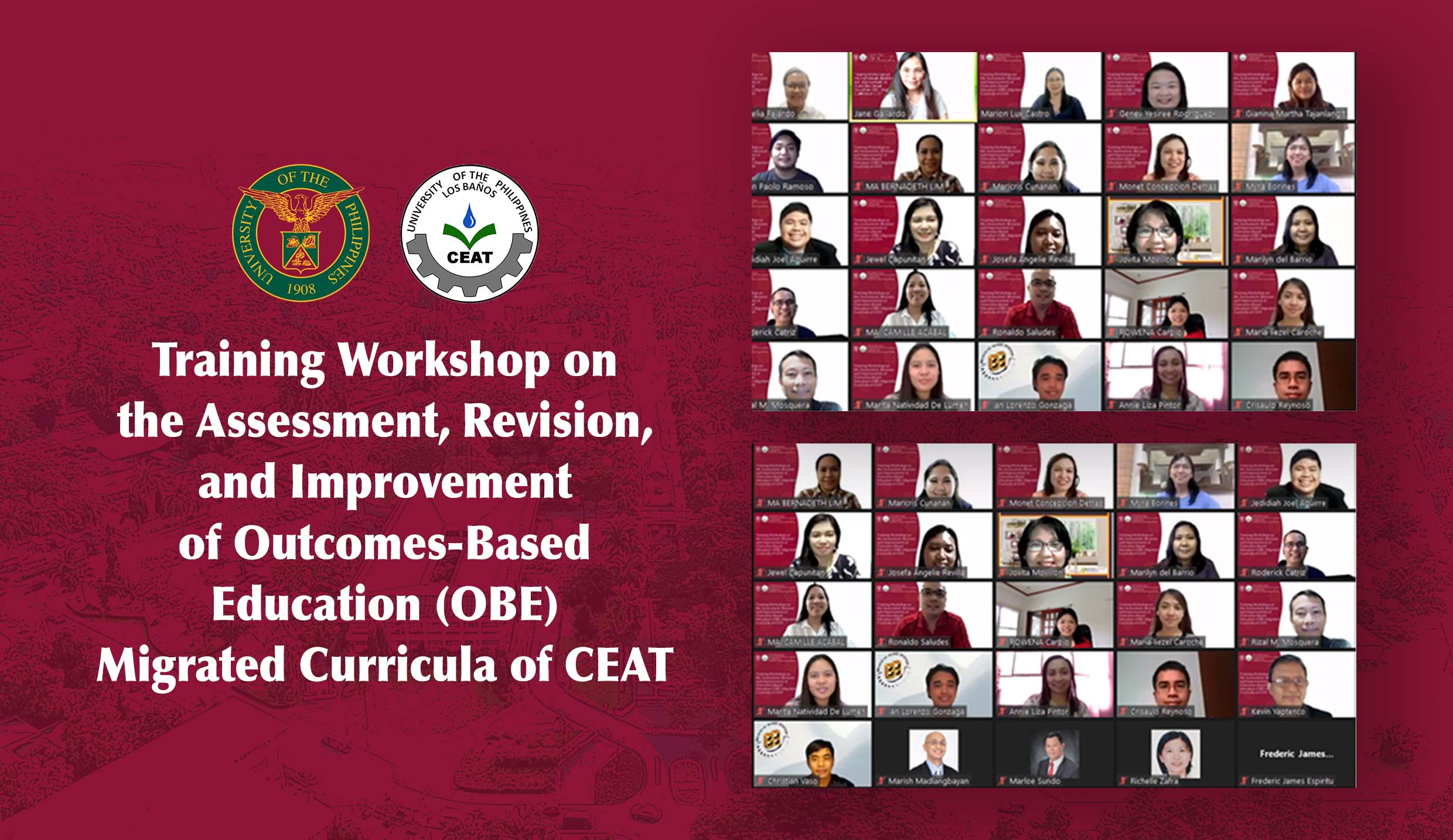 CEAT kicks off 2021 OBE workshop
The College of Engineering and Agro-industrial Technology (CEAT) is conducting via video conference, the "Training Workshop on the Assessment, Revision and Improvement of Outcomes-Based Education (OBE) Migrated Curricula of CEAT."
The OBE training-workshop, which began on Oct. 4 and will run for a total of three days, is a combination of synchronous and asynchronous sessions led by Dr. Amelia R. Clarasa-Fajardo, an expert in curriculum studies at the College of Education in UP Diliman, as the resource speaker.
Dr. Fajardo tackled the principles of OBE, the steps and some considerations in developing a curriculum, and the characteristics of well-formulated program outcomes among others on the first day.
The 3-day workshop is part of the 2021 CEAT Webinar Series with the theme "Reengineering CEAT to be a globally recognized and competitive engineering institution." The event is also in line with the Academic Program Improvement (API) project of the College, which aims to enhance the implementation of the OBE framework in its degree programs.
The participants of the event are members of the CEAT Academic Affairs Committee, specifically the members of the Curriculum, Academic Quality Assurance, and the Internship committees.
The workshop was organized by Dean Rossana Marie C. Amongo, Associate Dean Marion Lux Y. Castro, and College Secretary Butch G. Bataller.
The remaining two sessions of the event will be held on Oct. 11 and 18. (Mary Jane F. Gallardo)