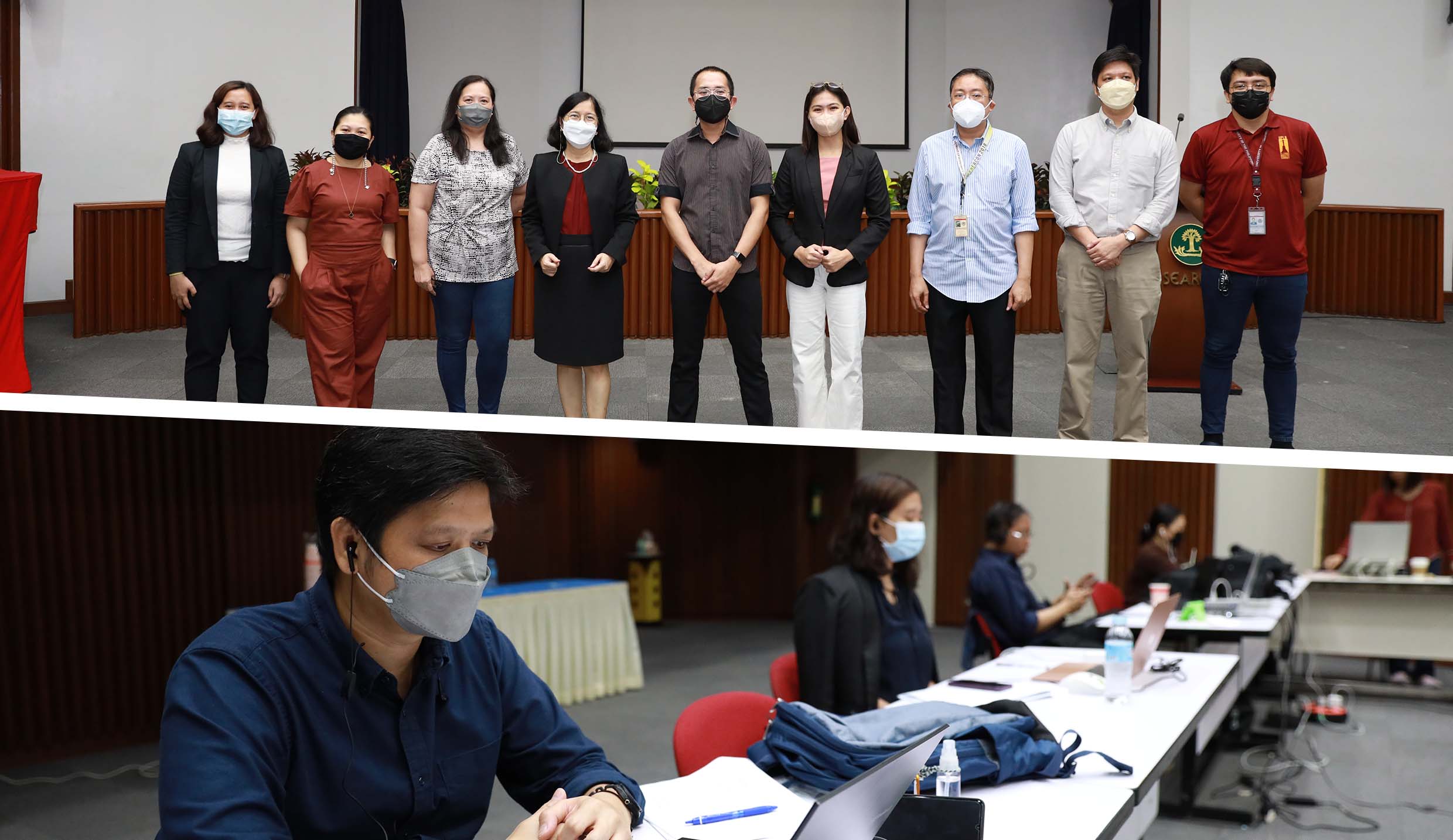 CEM spearheads international conference on energy and environmental economics 
The Department of Economics under the College of Economics and Management (DE-CEM) organized the 3rd International Conference on Energy and Environmental Economics (ENERCON 2022) on July 28-29.
With the theme "Harnessing sustainable energy and ensuring resilient environments toward economic recovery," the two-day conference featured numerous plenary sessions where energy and environmental economics experts shared their research findings.
Dr. Agham C. Cuevas, dean of CEM, opened the conference with a short speech, inviting all participants to discuss various ways of emphasizing the interconnectedness of economics with energy use and the environment to be responsive to the call of the times.
UPLB Chancellor Jose V. Camacho, Jr. spoke during the opening program and cited the revitalized and rebranded research and extension agenda, UPLB AGORA or Accelerating Growth through Research and Extension in Action in the transition toward sustainable energy and environmental resilience.
He declared that UPLB is firmly supporting sustainability and resiliency initiatives as part of the vision of a future-proof university working for the betterment of both local and international communities.
Chancellor Camacho lauded UPLB CEM for their dedication and hard work in organizing ENERCON 2022.
The two-day virtual conference featured several international experts. The keynote speakers were Dr. Anil Markandaya of the Scientific Campus of the University of the Basque Country, Spain. Dr. Philip Andrews-Speed of the National University of Singapore, Dr. Nancy Olewiler of the Simon Frasier University of Canada, Dr. Steven L. Puller of Texas A&M University, USA, and Dr. David Stern of the Australian National University. (Kristel Hope Villafuerte)