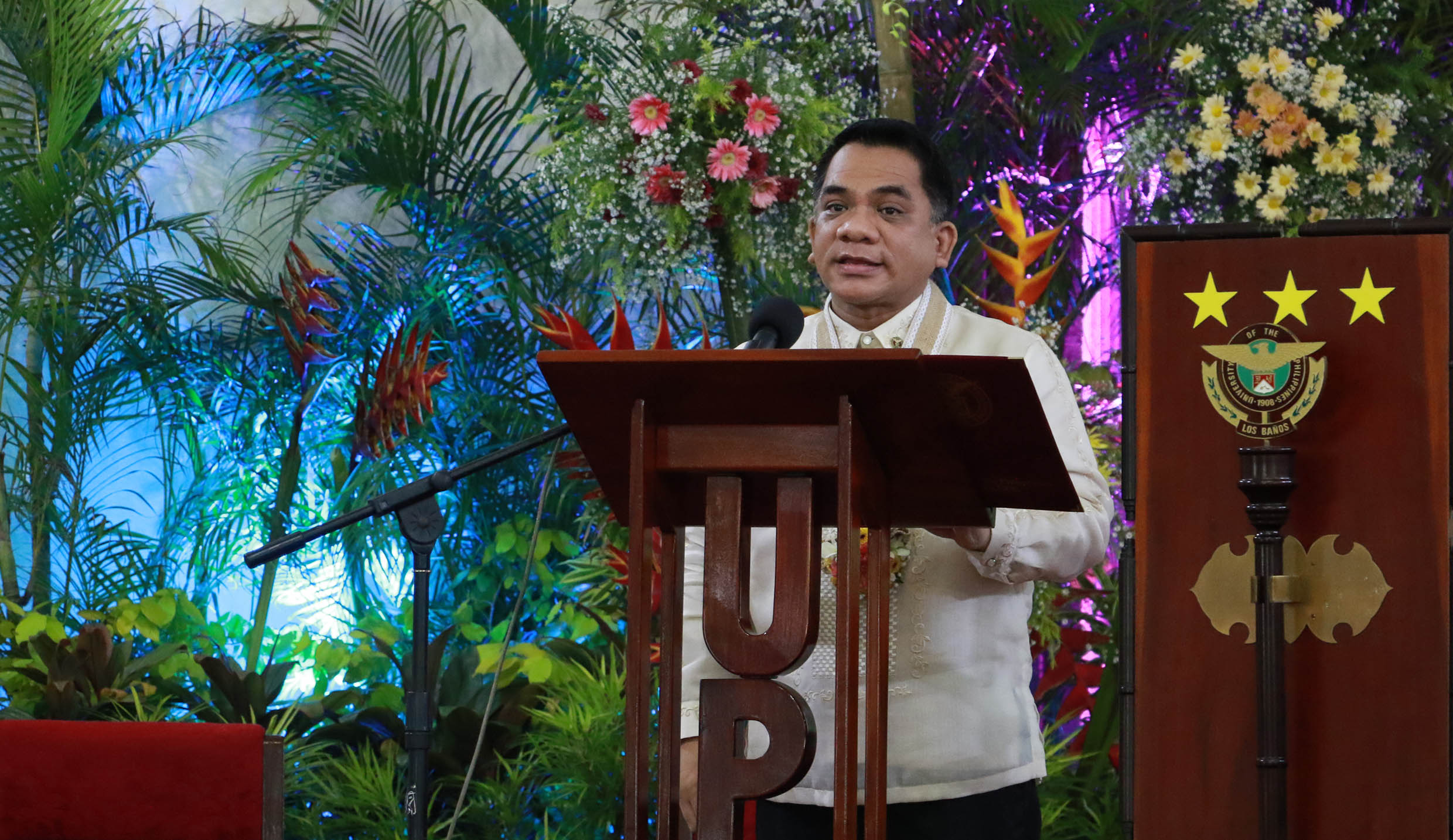 Compassion will define UPLB admin – Chancellor Camacho
"Compassion and concern for others or malasakit will be a defining trait of our administration."
This was one of the key takeaways from the speech given by Chancellor Jose DV Camacho, Jr. after he accepted the UPLB mace as a symbol of his power and authority during the turnover rites held at Baker Hall today, Nov. 4.
Other than compassion, Chancellor Camacho promised that he will ensure that his administration's initiatives will highlight the values of cooperation, collaboration, and consolidation.
Elaborating on these values, Chancellor Camacho said, "our programs will feature cooperation within UPLB's colleges and units. We will manifest collaborations with institutions and organizations, both national and international. Our efforts will be consolidated and focused."
He said that his administration's initiatives will, most importantly, be implemented with compassion and heart.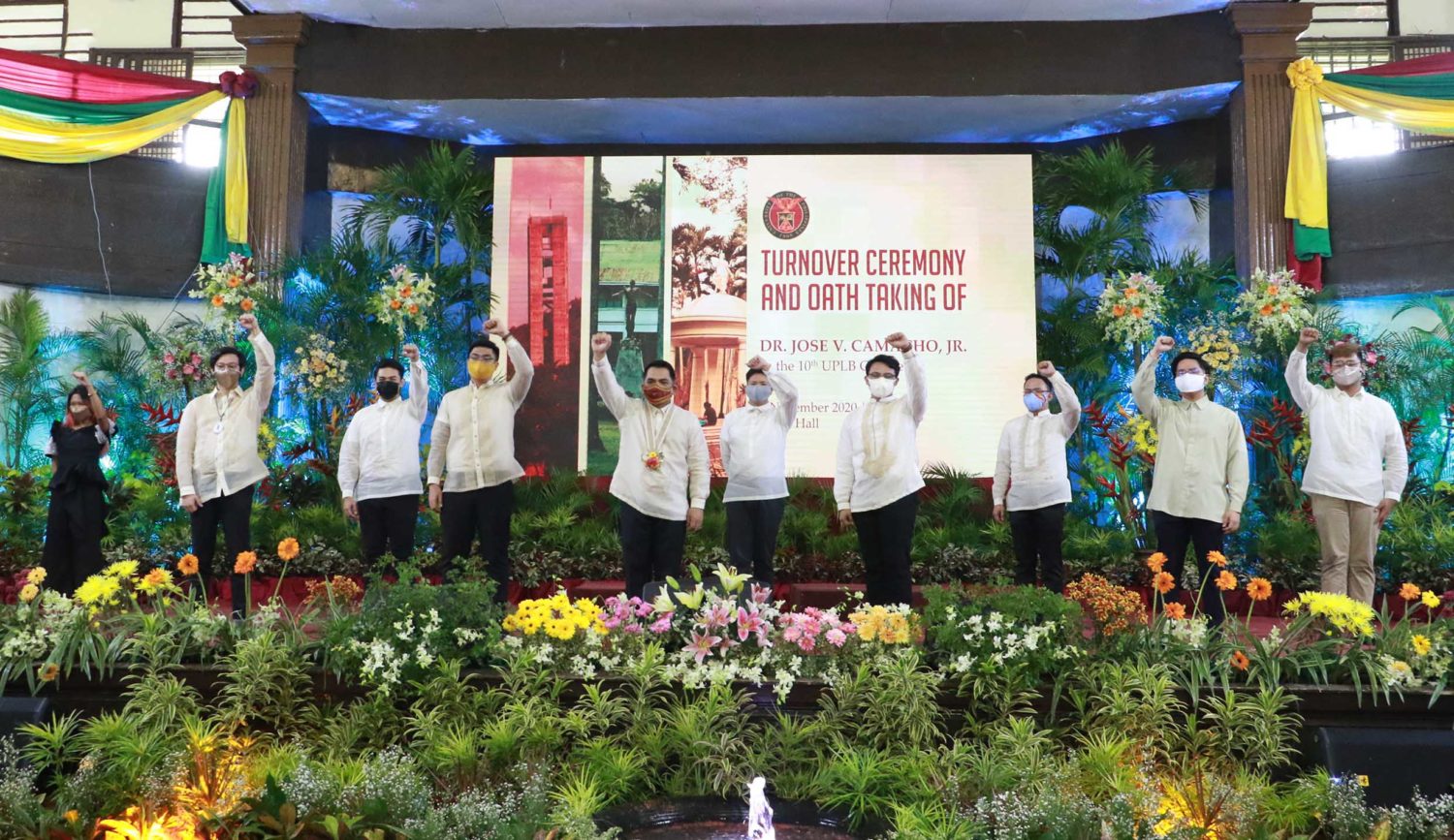 He cited compassion as a manifestation of a future-proofed university saying, "we aim to become a university known for its heart, for its concern and care for its constituents, and for producing graduates whose drive for public service and compassion for their fellow human beings are second to none."
First among his administration's programs is the UPLB Connectivity Assistance for Remote Students or UPLB CARES, a pilot program aimed at providing needs-based learning assistance packages for students.
Chancellor Camacho had presented a vision-mission of future-proofing the university in his bid to become the 10th UPLB chancellor. He was elected to the position at the 1354th meeting of the UP Board of Regents held on Sept. 24, 2020.
Chancellor Camacho accepted the UPLB mace from Dr. Fernando C. Sanchez, Jr. who was UPLB chancellor for two terms, from November 2014 to October 2017 and from November 2017 to October 2020.
In his message to the UPLB constituents, a limited number of whom were gathered at Baker Hall with the rest watching online due to health and safety protocols amidst COVID-19, UP President Danilo L. Concepcion expressed confidence that the turnover symbolizes unity and oneness in the university.
The turnover rites was unprecedented for the participation of former chancellors who gave short messages that had one underlying theme: the importance of continuity and passing on of the baton from one leader to the next.
(Watch out for the long form of this story to know the roles the former chancellors played in the milestones of the life of Chancellor Camacho and what they said about the importance of continuity in leadership as symbolized by the turnover rites.)
The ceremony, the speeches, and the presence of former chancellors highlighted the significance of the turnover of the chancellorship from former UPLB chancellor, Dr. Fernando C. Sanchez, Jr. (Josephine M. Bo)