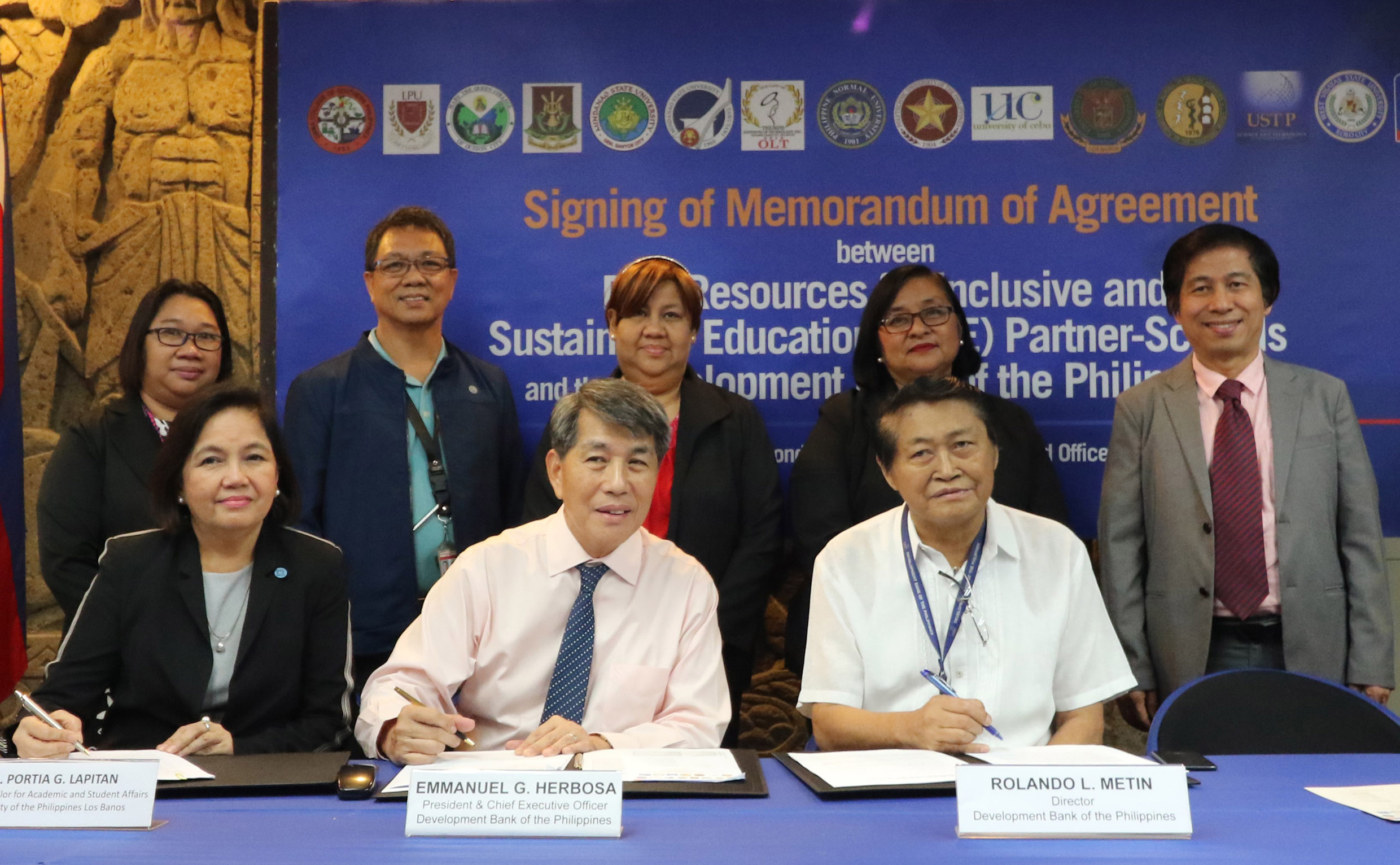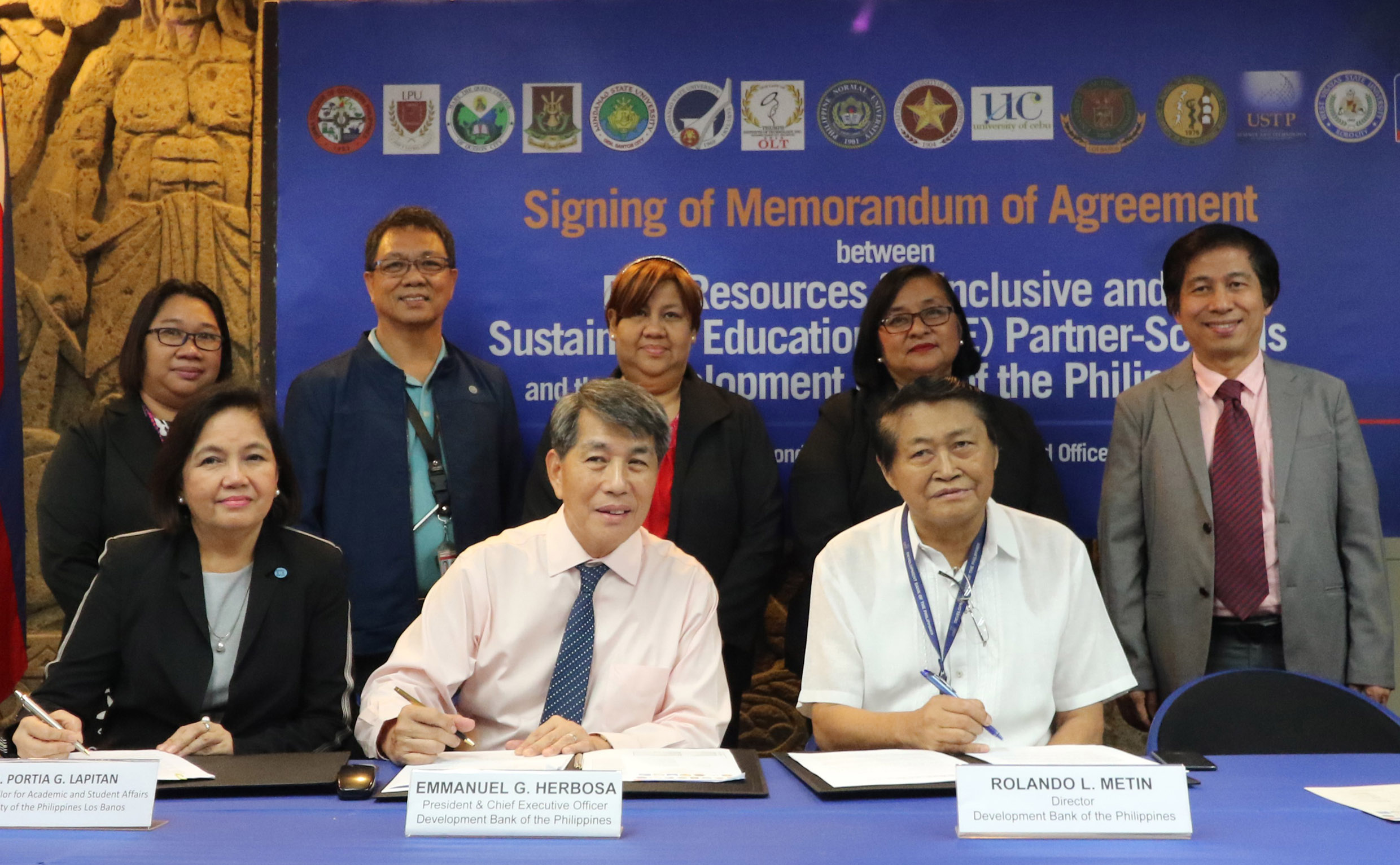 DBP partners with UPLB for eng'g scholarship
More scholars from 14 schools in the country, including UPLB, are expected to benefit from the second implementation of a scholarship program from the Development Bank of the Philippines (DBP) called Resources for Inclusive and Sustainable Education (DBP RISE).
UPLB and its counterpart universities and colleges signed their respective Memorandum of Agreement (MOA) with DBP for the said scholarship on Sept. 16 at DBP head office in Makati City.
Benel D. Lagua, executive vice president of DBP, said that the scholarship aims to help brilliant but underprivileged students and equip them to become partners for national development.
DBP RISE supports students taking up priority courses, namely: engineering, medicine, education, forestry, marine biology, environmental sciences, accountancy, architecture, information technology, and real estate management.
By becoming one of DBP's partner schools, UPLB will have 30 scholarship slots for undergraduate students in engineering. DBP will shoulder their tuition fees, board and lodging, cost of living, and expenses acquired during review for licensure exams.
The Office of Student Affairs-Scholarships and Financial Assistance Division (OSA-SFAD) will administer the scholarship.
On behalf of the partner schools, Dr. Portia G. Lapitan, vice chancellor for academic affairs and representative of Chancellor Fernando C. Sanchez, Jr., expressed commitment to the project.
She recognized the role of the partner schools in providing the necessary skills, knowledge, and expertise for students to become successful and capable of finding sound and sustainable solutions to the country's concerns.
"We regard this MOA as a testament to our mutual endeavor and commitment to empower our youth and to help them become successful and conscientious individuals," she said.
Present at the signing ceremony were DBP President and CEO Emmanuel Herbosa, DBP Director Rolando Metin, and officials from partner schools.
Joining Dr. Lapitan during the event were UPLB's Atty. Eleno Peralta, director of OSA; Atty. Rosario Larracas, chief of the Legal Office; Jenette Lory Tamayo-Estabillo, head of SFAD; and OSA staff members. (Jessa Jael S. Arana)
Aligned with our commitment to: