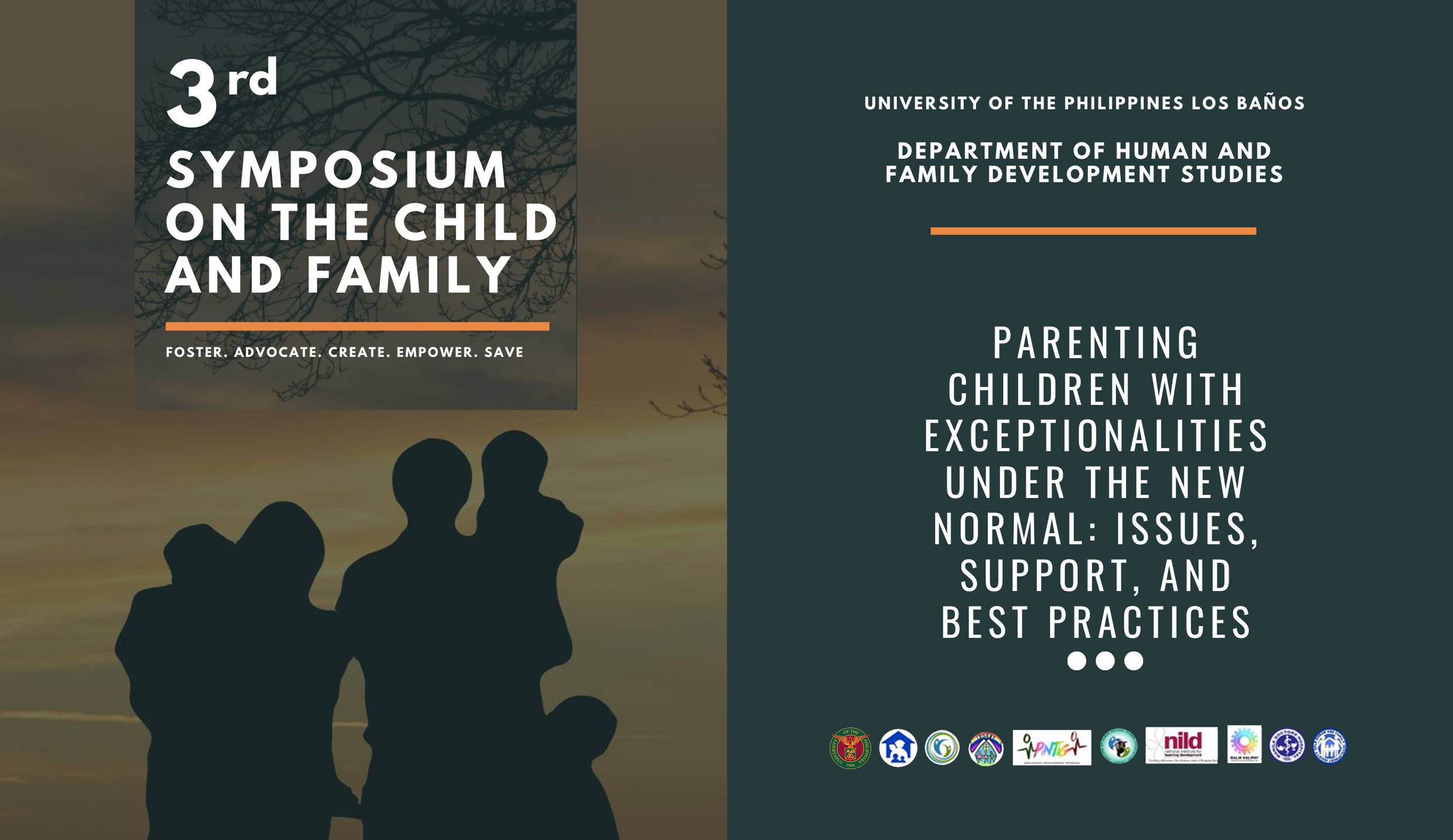 DHFDS-CHE makes caring inclusive for families of children with exceptionalities
The Department of Human and Family Development Studies of the College of Human Ecology (DHFDS-CHE) through its Families of Children with Exceptionalities Resource Center (FaCEs), headed by Prof. Katherine Del Rosario, recently concluded a symposium that casts a wider net of caring – to include not just the children with exceptionalities but also those who take care of them.
The symposium which had for its theme "Parenting children with exceptionalities under the new normal: issues, support, and best practices," tackled parental involvement in the education and development of children with exceptionalities during the COVID-19 pandemic.
The first episode of this year's online event was launched on Aug. 9 at 2:00 in the afternoon.
Chancellor Jose V. Camacho congratulated DHFDS and FaCEs in a speech to the symposium participants, commending the organizers for the relevance of the topic "as we continue to weather the onslaught of this pandemic."
"More than one year since it started, we need to raise awareness on properly responding to the conditions of the families that are not often brought into the public eye," he said.
Chancellor Camacho also pointed out the unique works of CHE in the university, FaCEs being one of them. Traditionally, caring has been limited only to children with exceptionalities but FaCEs cast a wider net to include the people who take care of these children, usually their parents.
FaCEs, he said, is an important support system for the families of children with exceptionalities.
"Even with the current situation, although we cannot meet in person, CHE continues to execute its mission of public service through symposia such as this," Chancellor Camacho further added.
The Chancellor expressed his hopes that the symposium would not only provide practical and meaningful information to the families of children with exceptionalities but also encourage and inspire them.
"May the work of CHE continue to contribute in building a society that takes care of all children and enables their potential to flourish. After all, this is how we can future-proof our society", he said.
To watch the recorded symposium, you may visit FaCEs' Facebook page. (Ana Mariz Z. Pineda)