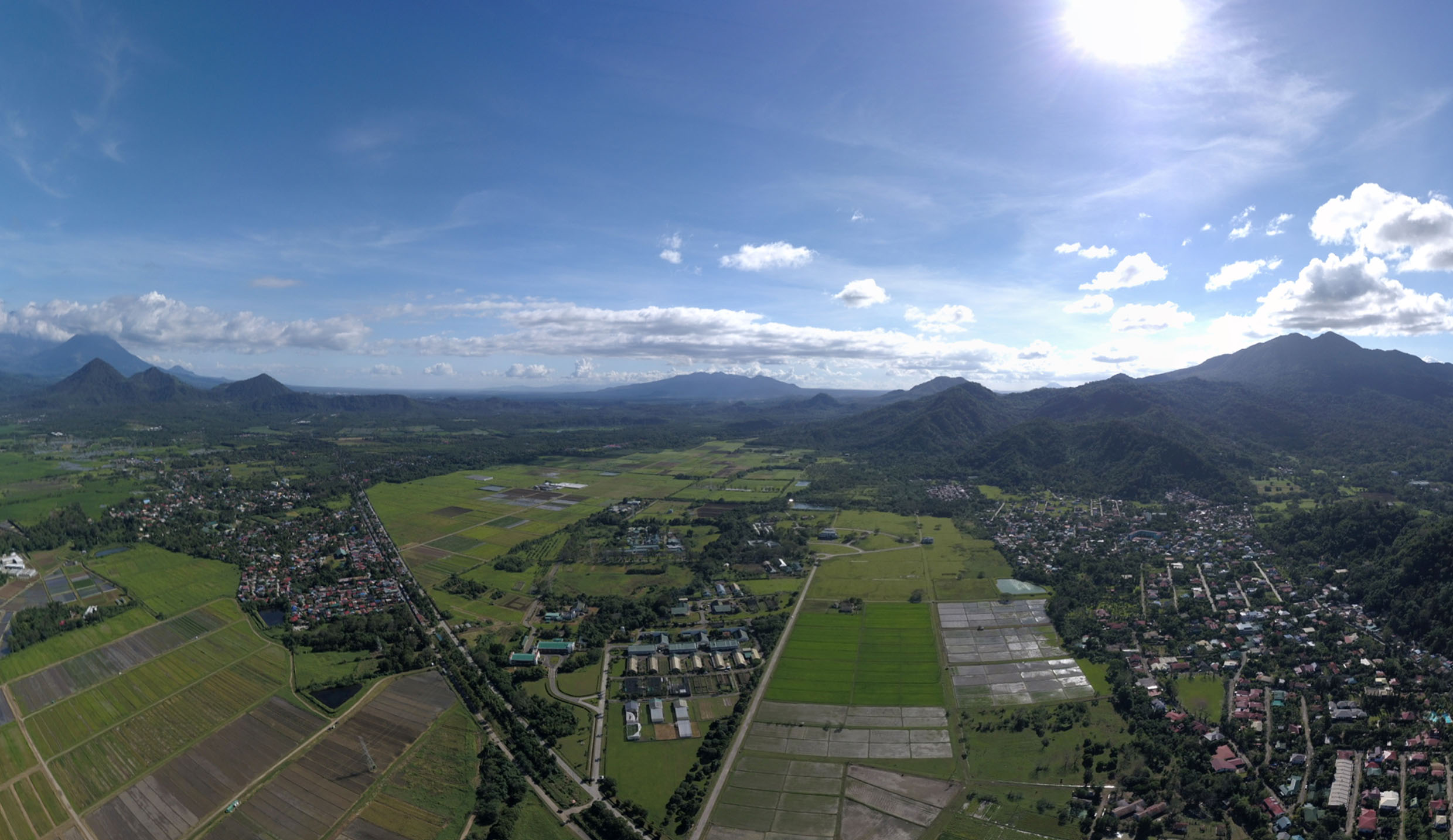 Feasibility study to be conducted on UPLB SEZ
Work on the Agro-Industrial and Information Technology Parks Project or the special economic zone (SEZ) of UPLB is progressing to the next phase with the conduct of a feasibility study to be undertaken by SyCip Gorres Velayo (SGV) and Co.
A team from SGV came to UPLB on Jan. 30 to visit the site where the Agro-Industrial Park and the Information Technology Park are going to be located.
UPLB officials headed by Chancellor Jose V. Camacho Jr. and Director Romel M. Carlos of the Technology Transfer and Business Development Office led the UPLB team that accompanied the SGV team to the site after Dir. Carlos gave them a short orientation about the project
A short meeting was held after the site visit to discuss the timeline and scope of the project.
It will be recalled that on May 30, 2019, the Public-Private Partnership (PPP) Center of the National Economic Development Authority announced that its Project Development and Monitoring Facility (PDMF) Committee had approved support for UPLB's SEZs to cover the following: 1. Project Feasibility Study and Project Structuring; 2. Preparation of Bid Documents and Assistance during the PPP Bidding Process; and 3. Assistance and Advisory until Financial Close.
The PDMF Committee is the approving body for project support applications to the PDMF, a revolving fund managed by the PPP Center to develop bankable PPP projects and to ensure effective monitoring of project implementation.
Following the PDMF approval, the PPP Center, represented by Executive Director Ferdinand A. Pecson and UP, represented by President Danilo L. Concepcion signed the Technical Assistance Agreement covering the project on Jan. 8, 2020.
The UPLB SEZ will occupy a 70-hectare area in the vicinity of the UPLB Agricultural and Life Sciences Complex.
The project is envisioned to be the preferred destination of locators for a robust academe-industry partnership with UPLB playing an active role in delivering innovative new products and services to the market.
The project was established as the Science and Technology Park in the 1990s to initiate the commercialization of UPLB-generated technologies. DOST initially supported it to build the first three incubator buildings.
The UPLB administration worked for the creation and designation of the S&T Park into an SEZ to be known as UPLB Agro-Industrial Park (60.8496 ha) and UPLB Information Technology Park (9.15 ha) under the SEZ Act of 1995.
The UP Board of Regents at its 1305th meeting on Jan. 29, 2015 approved it and subsequently, then President Benigno S. Aquino III signed Presidential Proclamations No. 1164 and No. 1165 to pave the way for the declaration of the technology parks as an SEZ. (Juan Paolo A. Aquino)