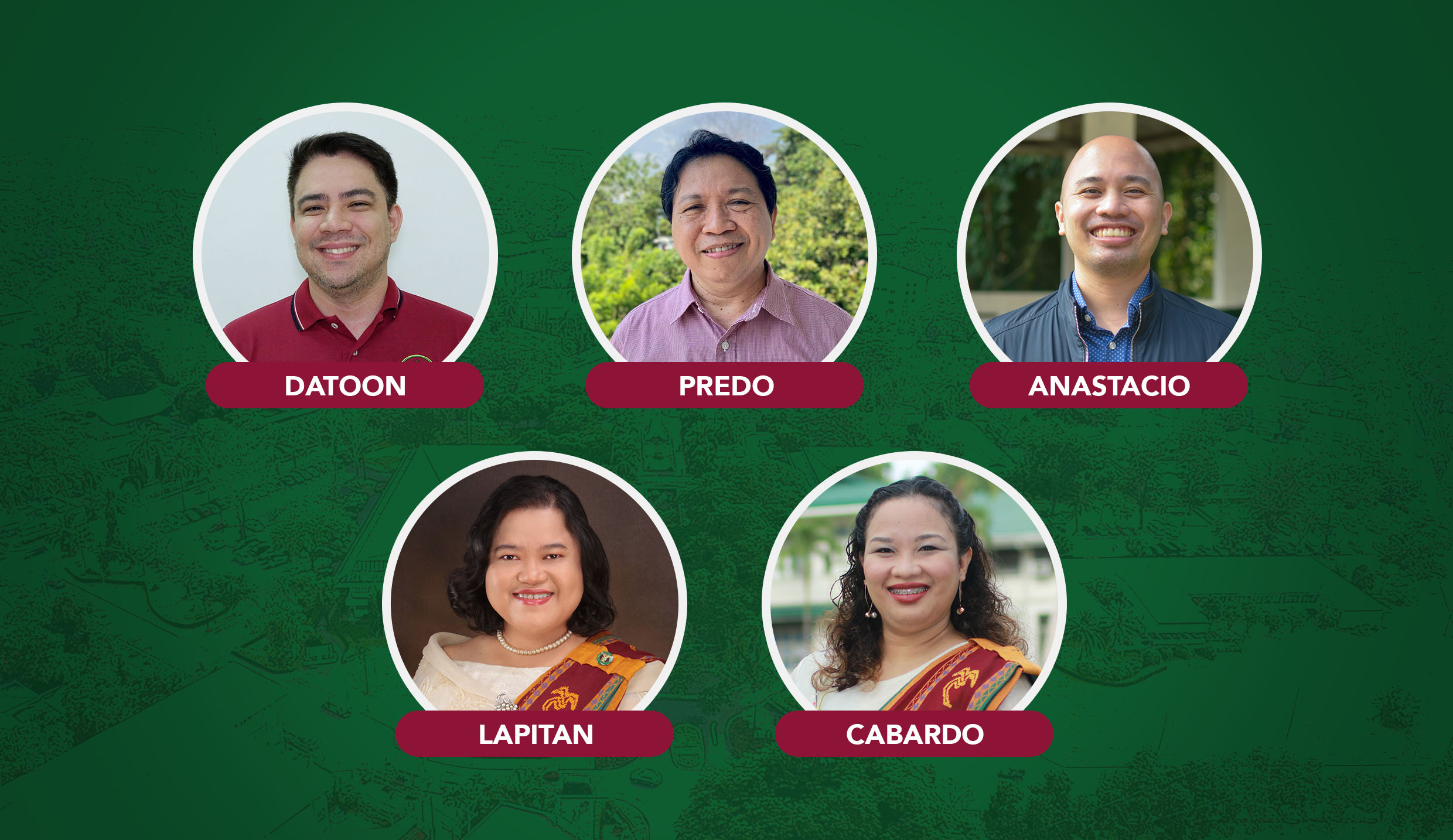 Five from UPLB awarded John Dillon Fellowship
Four UPLB faculty members and a researcher have been awarded the John Dillon Fellowship (JDF) 2021 by the Australian Centre for International Agricultural Research (ACIAR).
The JDF recipients are Dr. Canesio Predo, associate professor at the Institute of Renewable Natural Resources of the College of Forestry and Natural Resources; Dr. Aileen Lapitan, assistant professor at the Institute for Governance and Rural Development and the Center for Strategic Planning and Policy Studies (CSPPS) of the College of Public Affairs (CPAf); Dr. Rodmyr Datoon, assistant professor at the Agricultural Systems Institute, College of Agriculture and Food Science; Jewel Joanna Cabardo, assistant professor at the Department of Agribusiness Management and Entrepreneurship, College of Economics and Management; and Nico Jayson Anastacio, a university researcher at CSPPS-CPAf.
JDF 2021 is funded by ACIAR and developed jointly with the Department of Science and Technology-Philippine Council for Agriculture, Aquatic and Natural Resources Research and Development (DOST-PCAARRD) specifically for the Philippines.
It aims to enhance leadership skills, opportunities, and pathways for researchers in the agricultural development sector.
JDF 2021 is a 12-week professional development distance training program in which the fellows design and implement collaborative projects that address a pressing challenge in research, extension, policy, or management.
Part of the fellowship is an immersive workshop and study tour in Australia to further develop professional skills and build networks with Australian organizations.
JDF is a flagship program of ACIAR established in 2002 in recognition of Professor John L. Dillon's life-long commitment to agricultural research.
JDF 2021 is an outcome of a partnership agreement signed by ACIAR and DOST-PCAARRD in December 2018 that is built on the 35-year collaborative relationship between the two agencies.