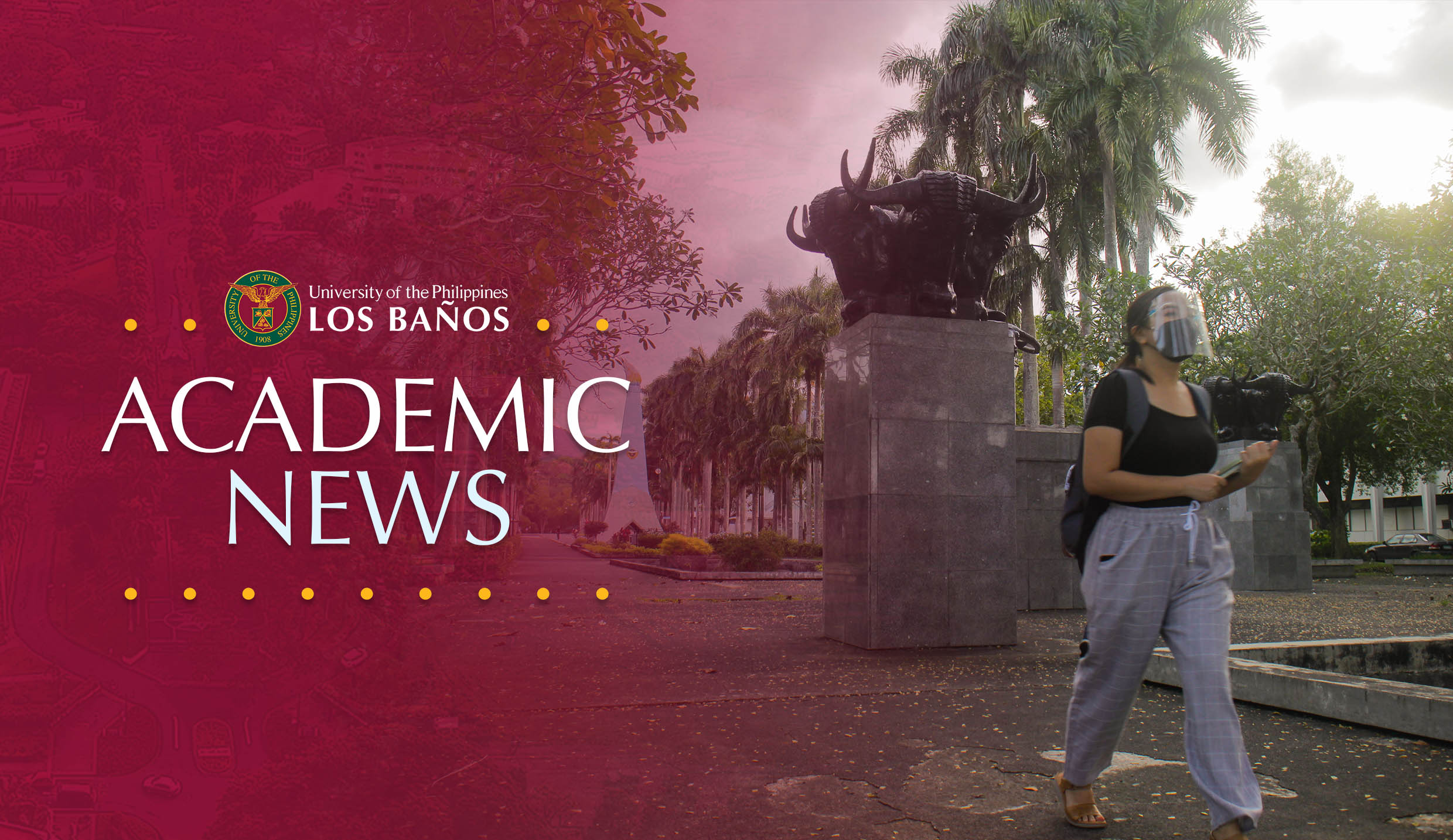 Forestry professionals collaborate for better forestry mgt
The Training Center for Tropical Resources and Ecosystems Sustainability (TREES)-College of Forestry and Natural Resources (CFNR) hosted a webinar on "Innovations in Community-Based Forest Management: People's Organization (PO) Accreditation Scheme Toward Sustainable Forest Resources Management" on July 13 via video conferencing and live streamed on the UPLB TREES Facebook Page.
The sixth offering of Foresters' Continuing Professional Development (CPD) Webinar Series: Upscaling Forestry Professionals, Tackling the Global Crisis was initiated by TREES, in partnership with the Society of Filipino Foresters, Inc. (SFFI) and the Department of Environment and Natural Resources-Cordillera Administrative Region (DENR-CAR).
It was attended by licensed foresters from all over the country with the most number of participants from Mindanao specifically, Bangsamoro. Many participants came from CALABARZON, as well.
In his welcome message, Chancellor Jose V. Camacho, Jr. noted that the accreditation scheme calls for direct and immediate action. "This action will significantly benefit the poor forest-dependent communities to have economically viable, ecologically sound and equitable timber and non-timber livelihood programs," Chancellor Camacho added.
Engr. Ralph Pablo, regional director of the Department of Environment and Natural Resources (DENR-CAR) emphasized in his opening remarks that, "There is value in placing communities at the forefront in the protection, conservation, and management of the country's dwindling forests. It takes a systematic, responsive, and grounded approach to capacitate and empower key actors in forest development."
The webinar featured Dr. Manuel Bonita, a senior international forestry consultant as speaker. Dr. Bonita highlighted in his discussion the Sustainable Forest Management, People's Organization's Theory of Change and People's Organization's accreditation. He encouraged the foresters to have holistic thinking when it comes to forest management. "Start thinking to address forestry problems through sustainable management of forest management units (FMU) with the forest manager setting the object of management. Then, look at the forest resource and how these can be managed through the forest management system," he said.
Dr. Bonita said that he believes in the need to look at how people become good forest managers. Activities should be done by the managers themselves to attain their objectives. As a conclusion, he said that to become good forest managers, "they must be willing, committed, and (believe that) there is hope. If you are not willing and committed then there is no hope. Provide extension workers to work with them hand in hand. Provide technical support and access to financing," he added.
Synthesizing the discussion was Dr. Dixon T. Gevaña, TREES director who said that "POs must be seriously regarded as the main forest managers. Their rights should be upheld, their needs and interests should be of paramount interest in designing all programs and projects, and most importantly, their potentials and willingness to change, commit, cooperate must be harnessed."
In closing the program, CFNR Dean Marlo Mendoza reminded everyone that, "we can't do it alone. We have to work with local communities, get their inputs, and take them on board to achieve the common goal of sustainable forest management, after all nurturing the environment is everyone's job." (Rizza B. Ramoran)