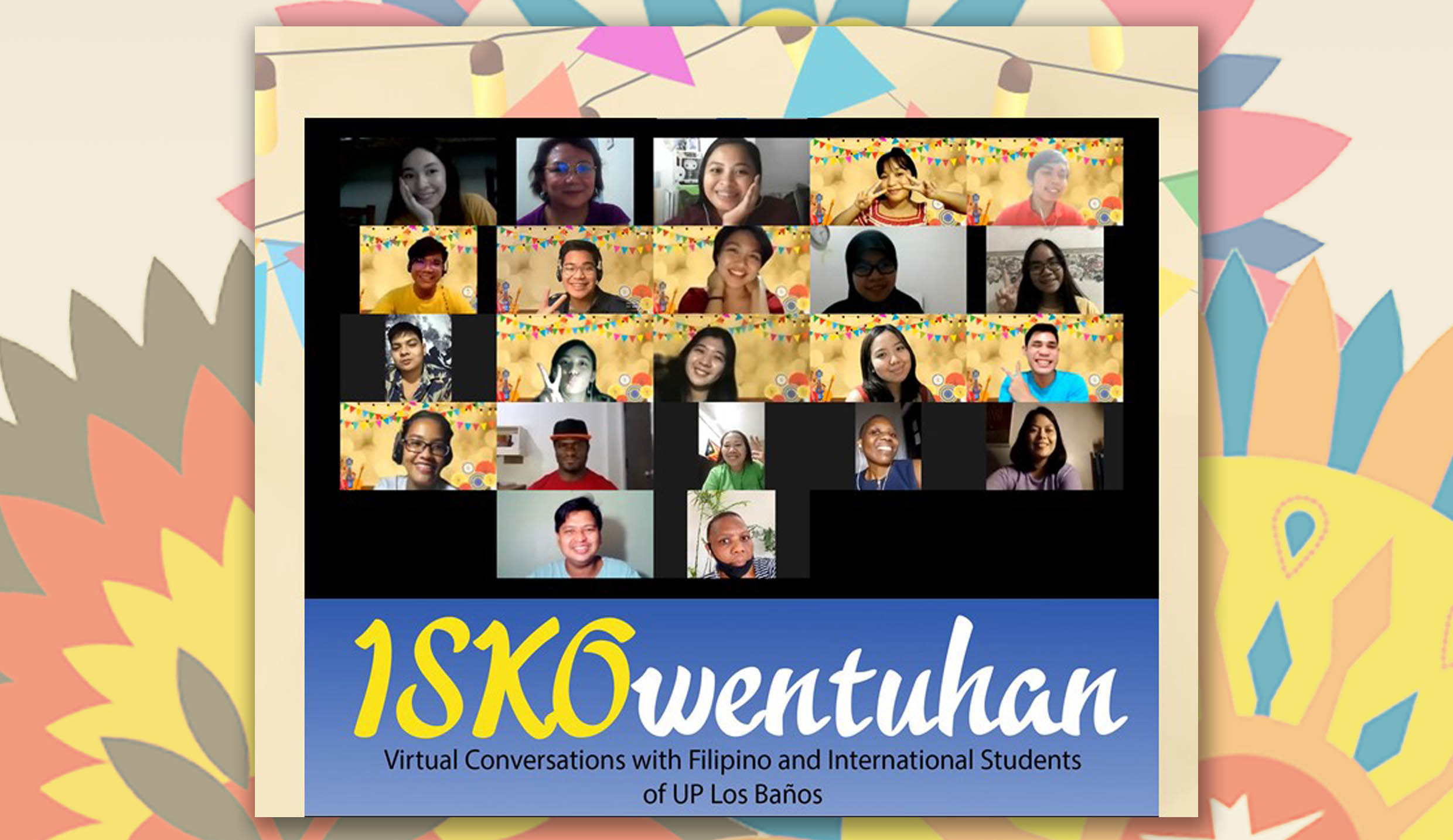 ISKOwentuhan 2021 promotes cross-cultural sharing between Filipino and international students
The International Student Relations (ISR) under the Office of the Vice Chancellor for Student Affairs (OVCSA), together with the Society of Exchange Students-University of the Philippines (SExS-UP), launched the ISKOwentuhan program to promote cross-cultural sharing between international and Filipino students of UPLB on May 7.
Dr. Jea Agnes T. Buera, head of ISR, welcomed the participants and oriented the students about ISR, SExS-UP, and their programs.
The members of SExS-UP, who are key speakers of the program, introduced the Philippines and its culture to international students from East Timor, Indonesia, Liberia, Sri Lanka, and Zimbabwe. The international students also learned about UPLB and the university's culture through a virtual tour around the campus.
ISKOwentuhan aims to build and reinforce friendly relations between Filipino and international students by conducting a once-in-a-week kuwentuhan (conversations) amongst assigned partners and groups. The groupings are made each semester.
According to Dr. Buera, this program aims to address the objectives of the Peer Learning Groups under the UP Student Affairs and Services' Roadmap to Academic Year 2020-2021. In particular, it aims to "address concerns and contribute to overall mental health and well-being by enjoining students to be an active part of the coping activities," Dr. Buera added.