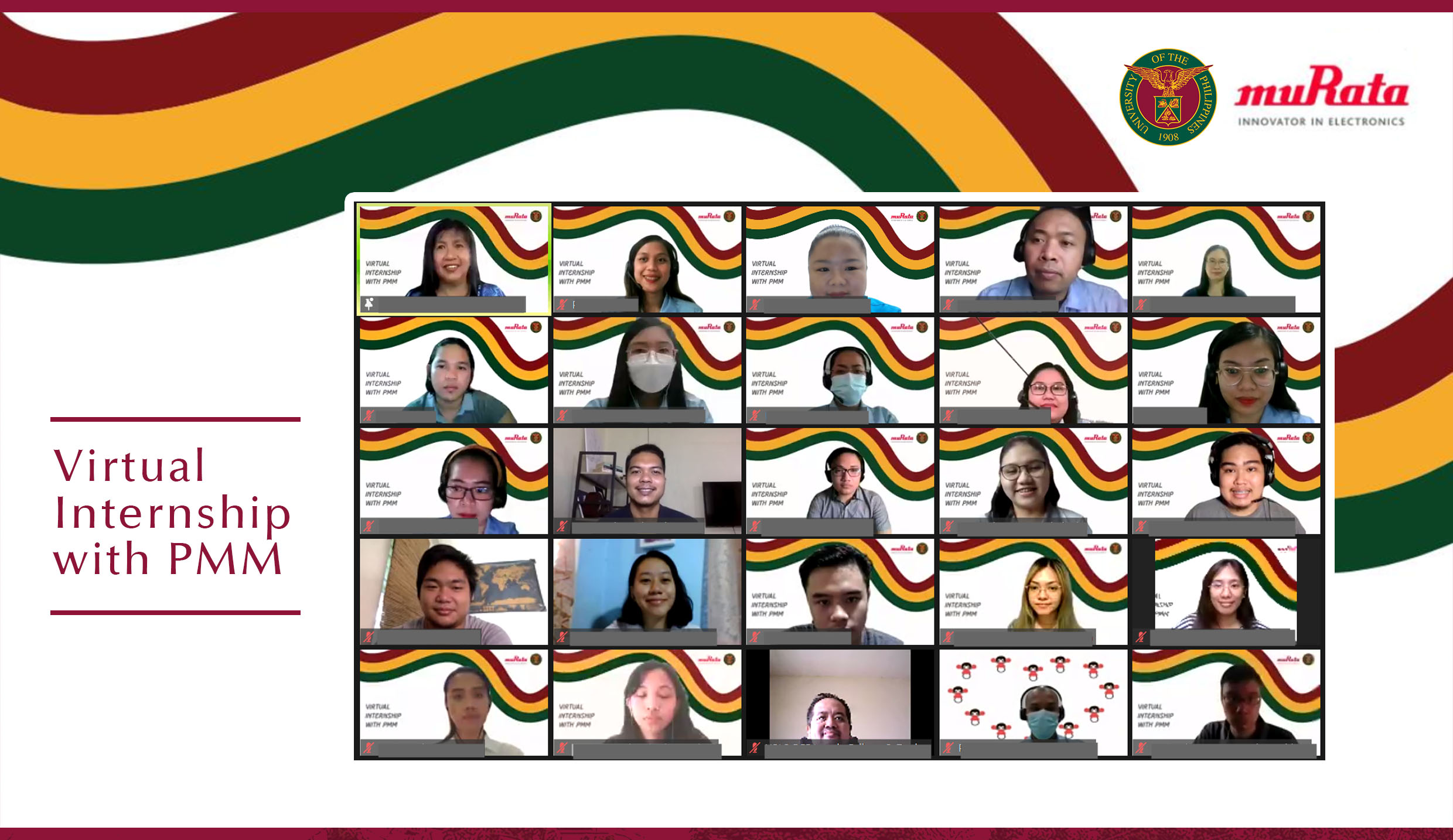 Japanese company conducts internship for BSEE, BSChE students
The Philippine Manufacturing Co. of Murata Inc. (PMM) conducted a 5-day virtual internship program for the BS Electrical Engineering and BS Chemical Engineering students of the College of Engineering and Agro-industrial Technology (CEAT) of UPLB.
The internship, scheduled from Aug. 16 to 20, is provided for, along with other collaborative activities such as on-the-job training and practicum, in the Memorandum of Understanding (MOU) signed by and between PMM and UPLB on Oct. 22, 2020.
PMM is a Japanese manufacturing company set up in 2012 in Tanauan City, Batangas, which develops, sells, and exports electronic components and ancillary equipment parts and consumables. It also engages in related software development and maintenance activities.
PMM has been active in supporting CEAT, especially its students. To date, they have employed seven graduates of CEAT and provided a monthly Internet subsidy of PhP1,000 to five of Its students in the second semester of SY 2020-2021.
During the opening ceremony of the Virtual Internship Program, PMM President Masayoshi Koda delivered a warm welcome for the student interns. For her part, Dr. Rossana Marie C. Amongo, CEAT dean, thanked the company for their initiative and their support to the programs of the college for its students.
The opening ceremony was attended by 56 participants including representatives from Human Resource, QAQC, and Process Engineering teams of PMM.
CEAT faculty member Marion Lux Y. Castro and DEE Chair Roderick L. Catriz, and DChE Officer in Charge Denise Ester Sanchez, other faculty members, and students also attended the ceremony that was held via Zoom . The event was hosted by Internship Coordinators Genev Yesiree Garcia (EE) and Dr. Jerico Alcantara (ChE). (Mary Jane F. Gallardo & Marion Lux Y. Castro)