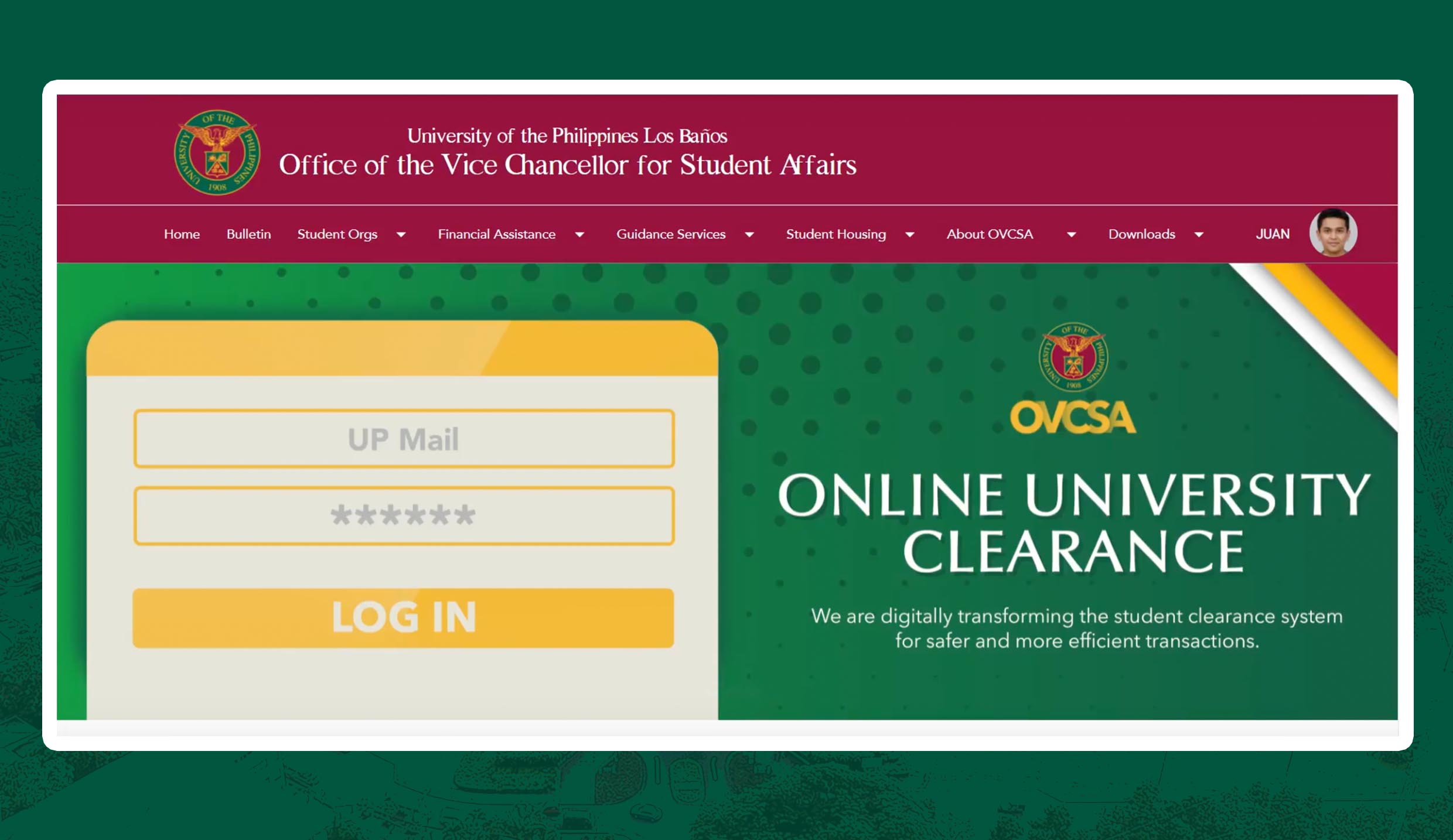 OVCSA launches online clearance
A new feature in the website of the Office of the Vice Chancellor for Student Affairs (OVCSA) is going to change the way students and graduates are going to process one of the last documents they will need from the University – the clearance.
From one that has been frustrating because of the many signatures and the legwork needed to secure these signatures, the university clearance can now be fully accomplished online.
The Online University Clearance System, launched on Oct. 29, is the latest improvement on the OVCSA website.
It is aimed at addressing the need to adapt to the uncertainties of the pandemic and the changing environment.
In the past, students had to go from one office to another to get their clearance signed, making it a long and tiring process.
With the pandemic, the University has endeavored to fast track the shift to online filing and processing of documents. (Kathreen Racell Maneja)