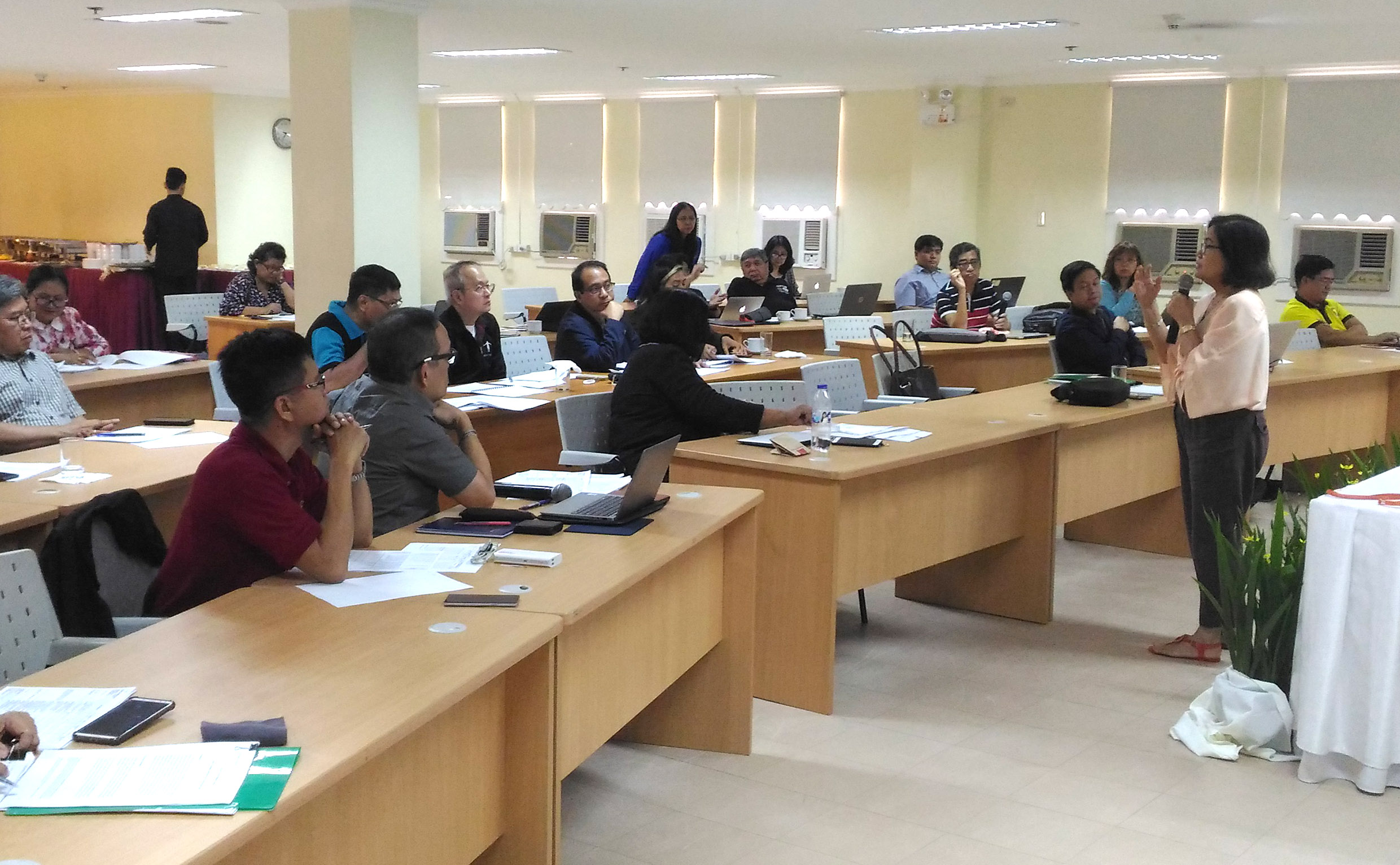 Point system for faculty promotion now in place
UPLB has devised a point system for the criteria for faculty promotion this year.
This resulted from a two-day meeting and workshop that brought together the UPLB Executive Committee and academic personnel committee representatives from the colleges and schools on Sept. 5-6 at PHILJA in Tagaytay City.
The activity was in line with the UP faculty promotion this 2019, which delegates the formulation of a point system to the respective constituent universities.
Exchanges of opinions and ideas transpired during the sessions with the intent to provide the best opportunities for promotion to the regular teaching staff. "Incentivizing excellence is what we do in the university. I want to make everybody happy by providing the closest possible to what is achievable by our faculty members in this promotion," said Chancellor Fernando C. Sanchez, Jr. during the event. (Text by Elnora T. Lim; Photo by Rowena C. Perez)