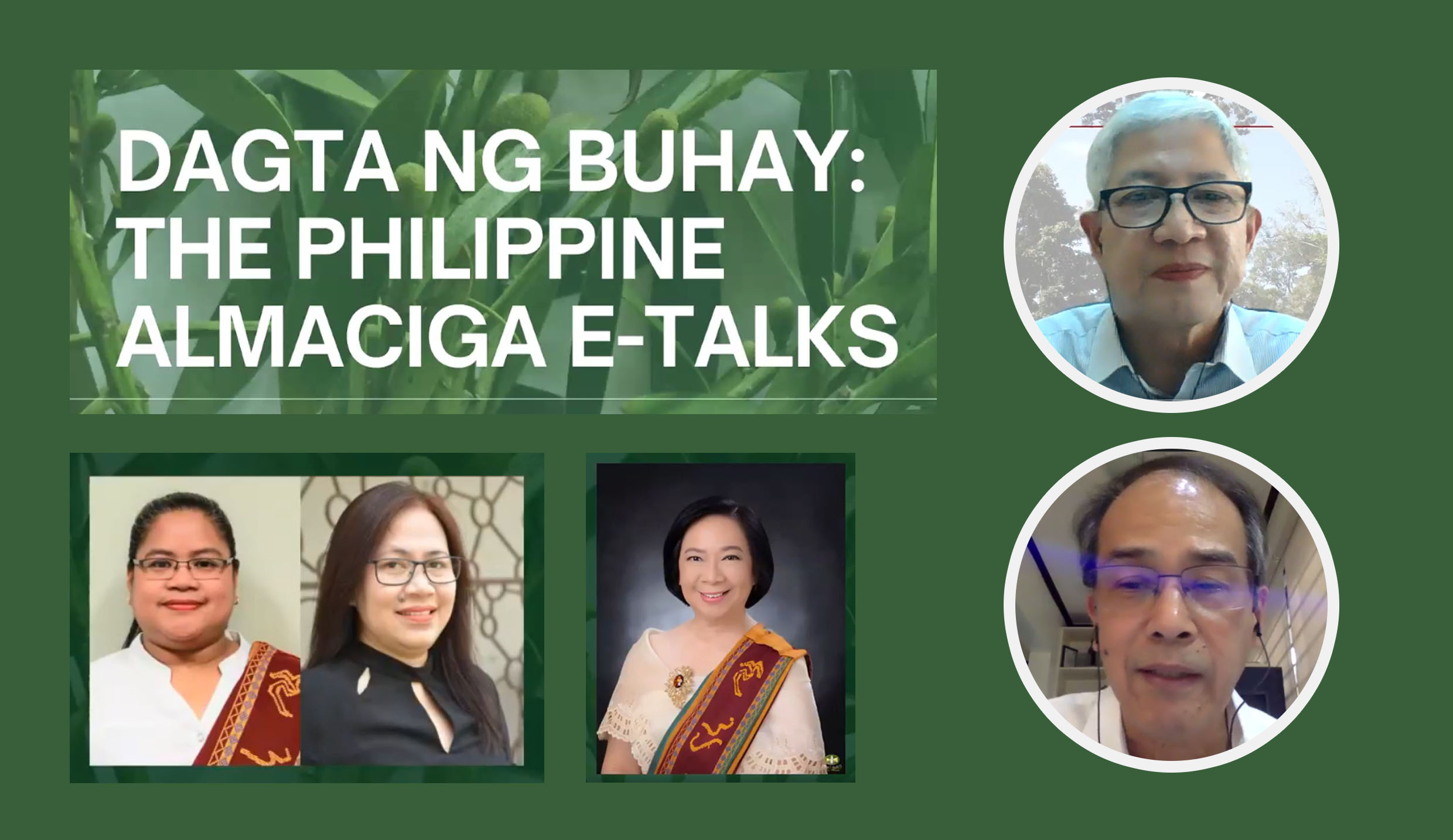 Resin studies to boost livelihood of IPs
Studies on almaciga resin may just open up more livelihood opportunities for Filipino indigenous and upland communities.
A program led by a team from the College of Forestry and Natural Resources (CFNR) is helping uncover the properties of almaciga resin, one of the country's top non-timber forest products (NTFPs), to further develop the resin industry in the country for the benefit of local communities. Resin is commonly used as a component in varnish, paint, adhesives, and incense and perfumes.
The team members of the program titled, "Sustainable Development and Utilization of Renewable Chemical and Non-Timber Forest Products," presented their findings from studying almaciga resin from various parts of the country in a webinar held on June 17.
The four-project program inquired into the almaciga resin's chemical components and the Philippine almaciga's genetic characteristics. It also explored the value-added products that can be made from harvested resins, and mapped out the current marketing and production needs of the resin industry.
Marlo D. Mendoza, dean of CFNR, emphasized to the webinar participants in his opening remarks that the goal of the project is to promote the conservation and sustainable use of almaciga and other NTFPs, and generate new technologies and green products that not only will support people's livelihoods but also respect indigenous culture and way of life.
This is in response to the destruction of forests that ultimately led to policies that affected many indigenous people and communities living near or in forest areas who depend on its resources for their subsistence and income. These restrictions further marginalized them, forcing them to resort to unsustainable practices such as over-extraction of forest resources and slash-and-burn cultivation or kaingin.
"We recognize that the collection and harvest of these NTFPs can be a sustainable means of livelihood for these indigenous peoples and local communities," he said.
Dr. Ramon A. Razal, program leader and professor at the Department of Forest Products and Paper Science at CFNR, leads the first project component of the program which focuses on characterizing the chemical components of almaciga.
Their study revealed that despite traders preferring Southern Palawan resins more than their central Palawan counterparts, the two have very similar chemical and physical properties. They do have significant differences from Davao Oriental resins, which may influence their quality and is thus, a subject for further study.
The second presentation was led by Dr. Lerma SJ. Maldia and Dr. Ma. Anita Bautista, faculty members at the Department of Forest Biological Sciences-CFNR and the National Institute of Molecular Biology and Biotechnology, College of Science, UP Diliman, respectively.
Their study collected DNA samples from almaciga trees found in Laguna, Palawan and Davao Oriental to determine their genetic structure and to identify genes that may affect the production and quality of resin. Their study confirmed that almaciga trees in the Philippines are genetically similar and are both members of the species Agathis philippinensis, but are differentiated into two distinct populations.
They also found that some genes have a higher expression in tapped trees compared to when observed in untapped trees. Since these genes are related to the method of extracting resin, they said that future studies will be looking into identifying genes that enable trees to produce good quality resin.
The third study, led by Dr. Vivian C. Daracan, looked into the means and methods by which resin tappers harvest resin and explored potential products that can be made from resin. They looked into the methods for using resin to make durable biocomposites, which are alternative building materials that are used in manufacturing and construction, and formulating an almaciga resin-based functional coating. They also explored its antimicrobial properties and recommended future studies that can look into its potential as an antimicrobial agent.
The fourth component of the program was a market assessment, which highlighted inequalities that resin tappers faced in their trade, such as when much of the increased value of resin goes to the traders and not the resin tappers, despite the latter's efforts and resources consumed during the harvest and extraction process.
Recommendations that the study put forward include reviewing policies on the issuance and renewal of permits, creating science-based regulations regarding market demands for resin, developing a standard sorting and grading system for almaciga resin, helping resin tappers get a fair price for resin, and promoting almaciga plantation development to prevent over-extraction of natural almaciga resources and improve accessibility to almaciga stands.
"We hope that through this program, a strong partnership can be forged among our forest dependent communities, national and local government agencies, civil society organizations and the academe," said Mendoza.
"[We also hope] that synergy will rise out of this partnership that will translate to knowledge that we can pass on to our BS Forestry and graduate students so they will become better professionals who can deal with the challenges of conserving and managing in the sustainable utilization of almaciga and other non-timber forest products," he added.
The results of this study were initially shared with resin tappers and local community partners where the studies took place in a special webinar on June 15. (Jessa Jael S. Arana)