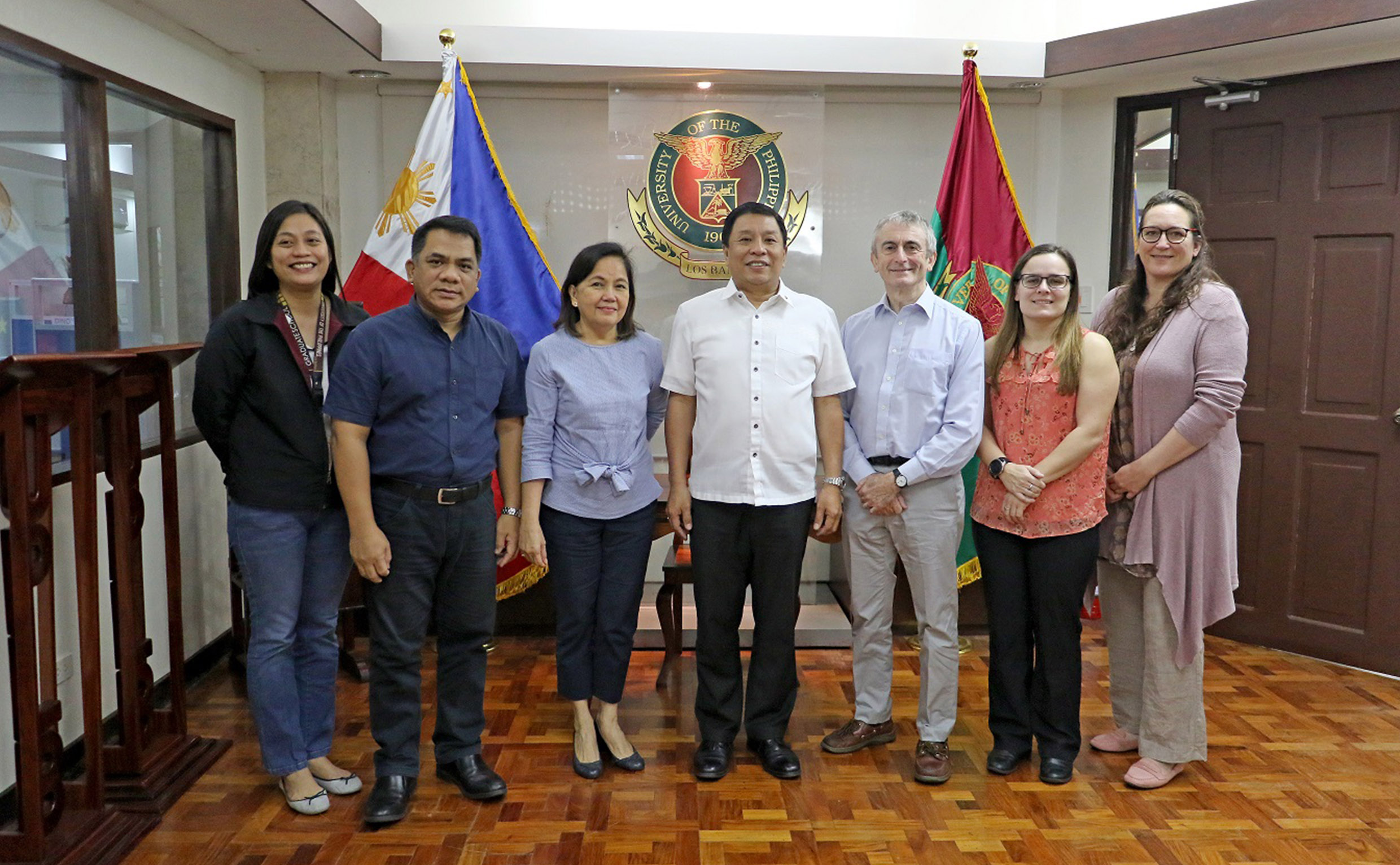 U of Liverpool explores partnerships with UPLB
UPLB welcomed to the campus three visitors from the University of Liverpool (UoL), United Kingdom (UK) on Jan. 8 at the Office of the Chancellor, BM Gonzalez Hall.
UoL, which was hailed as the 23rd best university in the UK for 2020 by the Times Higher Education World University Ranking, is one of UPLB's partners in implementing the Dual PhD by Research programs in collaboration with universities in the UK, Australia, and in the Philippines.
Prof. Steve Edwards of the Institute of Integrative Biology, together with Prof. Jane Hodgkinson and Dr. Amy Wedley of the Institute of Infection and Global Health, and faculty members led by Chancellor Fernando C. Sanchez, Jr. discussed collaborative opportunities on sustainable food systems between UoL and UPLB.
According to Prof. Edwards, these collaborations could be in the form of graduate programs and staff and student exchanges.
Part of the team's itinerary is meeting with key personnel from the College of Agriculture and Food Science, School of Environmental Science and Management, Institute of Human Nutrition and Food, and the Quezon City-based Commission on Higher Education headquarters.
Chancellor Sanchez discussed the university's interdisciplinary efforts in food systems research and development to the delegation.
Joining Chancellor Sanchez were Dr. Portia Lapitan, vice chancellor for academic affairs; Dr. Jose Camacho, dean of the Graduate School; and Anna Floresca Firmalino, a faculty member at the College of Economics and Management.
Soon, four UPLB faculty members will pursue their Dual PhD by Research at UoL and UPLB as the first batch to take part in the said program.
They will pursue studies in veterinary medicine, nutrition, and human development. (Mark Jayson E. Gloria)