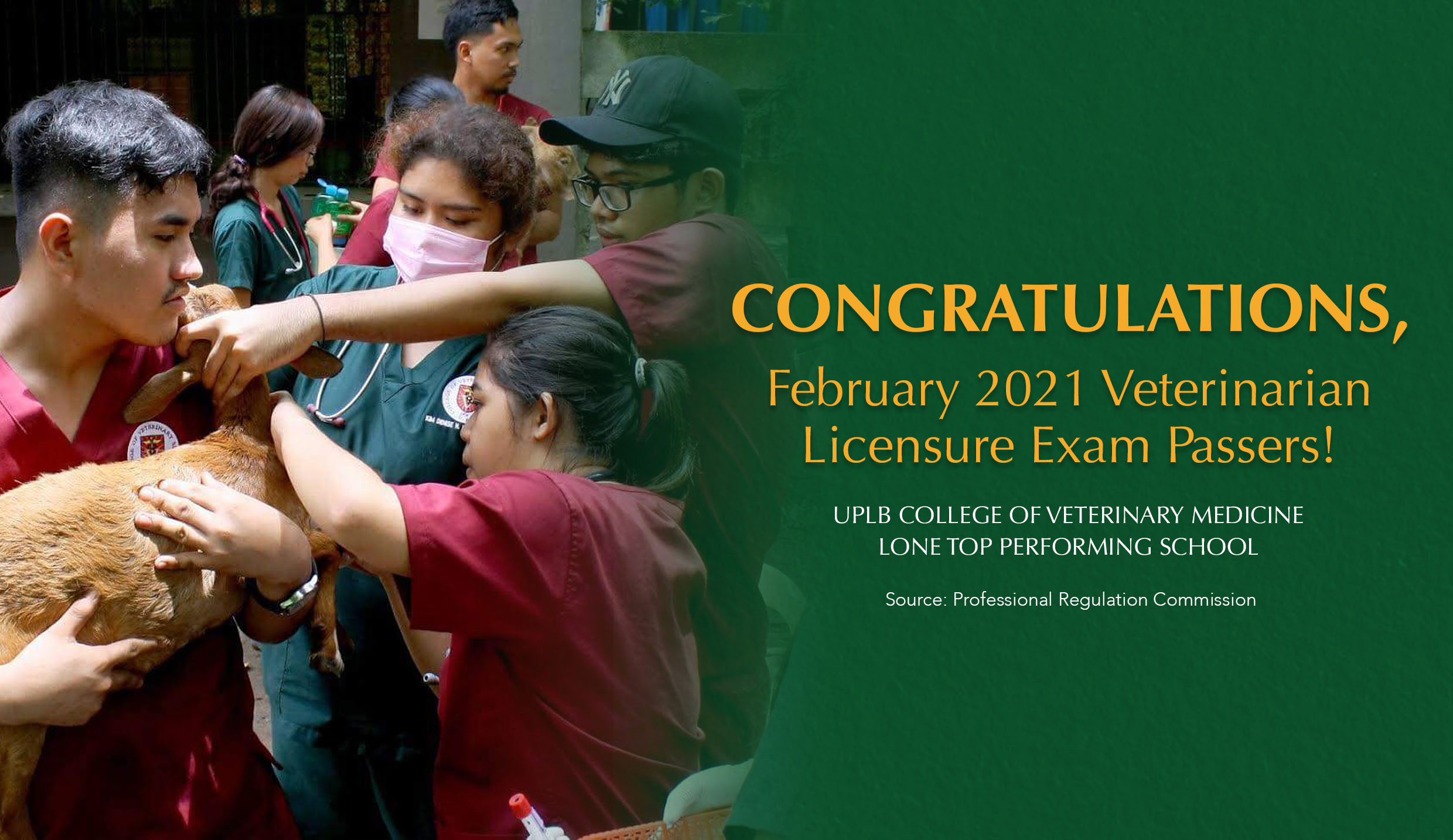 UPLB aces veterinary medicine exam
UPLB is the lone top performing school Veterinarian Licensure Examination administered by the Professional Regulation Commission in February 2021.
To be a top performing school, a school has to have at least 50 takers and must earn at least an 80% or better passing rate. UPLB had 53 graduates who took this exam.
This year, the following five examinees from UPLB landed in the top ten: Keighley Shayne Y. Wee-Ebol at 2nd place (85.80%); Ma. Angelica Yves M. Encarnacion, 5th place (84.56%); Dan Rica T. Romerosa, 6th place (84.44%); Matthew Joshua C. Ching (84.22%); and Patrick Linus D. Delos Reyes, 10th place (83.94%). (JM Bo, with information from www.prc.gov.ph)