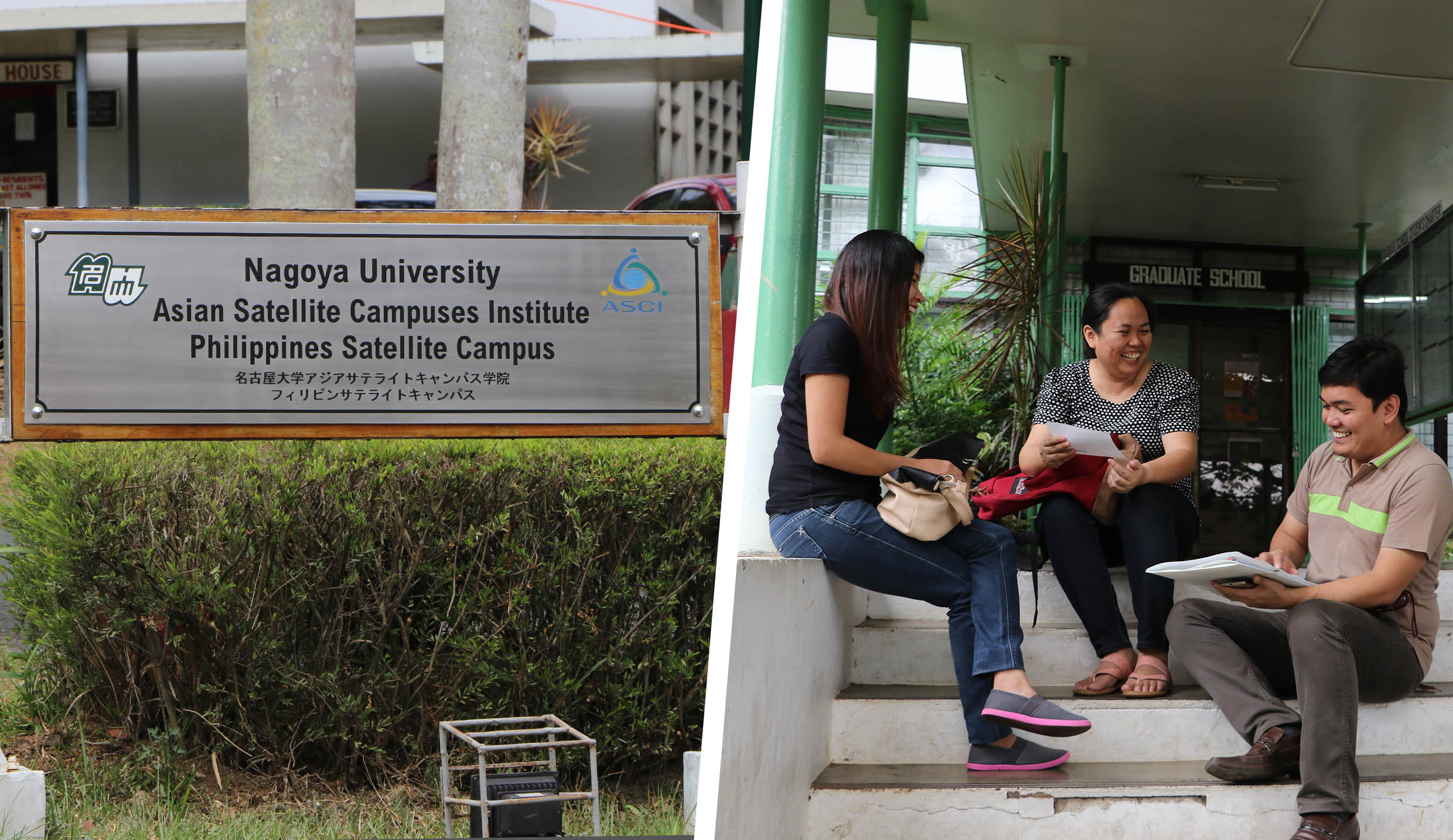 UPLB and NU conduct webinar for prospective students
UPLB and the Nagoya University Asian Satellite Campuses Institute (NUASCI) opened the call for new students in the NU Transnational Doctoral Programs for Leading Professionals in Asian Countries in a webinar on Jan. 18. The program is offered through NU's satellite campus in the Philippines, which is based in UPLB.
Dr. Fumio Isoda, director of NUASCI, said that the NUASCI aims to give opportunities for mid- to senior-level government officials who have already completed a master's degree to pursue a doctoral degree without having to suspend their work or leave the country.
NU officials and faculty introduced their respective departments and program offerings under the Graduate School of Bioagricultural Sciences (GSBS) and Graduate School of International Development (GSID) during the webinar.
Dr. Satoru Tsuchikawa, dean of GSBS, presented opportunities for professionals to pursue higher studies in the fields of forest and environmental resources, plant production, animal sciences, and applied biosciences. They currently have seven on-going students and two graduates from the Philippines under the transnational doctoral program.
Prof. Yuzura Shimada, a faculty member of GSID, discussed their programs in economic development policy and management, peace and governance, education and human resource development, inclusive society and state, and poverty and social policy. They currently have four students from the Philippines.
Upon completion, students will receive a degree of Doctor of Agricultural Sciences or a PhD in International Development, respectively.
To support interested participants in pursuing higher education, the webinar introduced scholarship programs in partnership with academic and government institutions. Among them were the NU-SEARCA Joint Scholarship for PhD hosted by the Southeast Asian Regional Center for Graduate Study and Research in Agriculture (SEARCA), and the NU-UP Joint PhD Research Scholarships for UP Faculty and REPS, managed by the UPLB Graduate School.
Aside from the doctoral program, the webinar also discussed Phase 2 of ASCI, entitled "Mobility and deployment of human resources in agriculture and international development in Asia via the International Station of Tropical Agricultural Sciences." Prof. Akira Yamauchi, deputy director of NUASCI, led the discussion.
This initiative includes the creation of the International Station for Tropical Agricultural Science (ISTAS) which will act as a center for international collaborative research and education with partner universities and institutions in Asia.
Launched in February 2019, the program seeks to establish stations in the Philippines and Cambodia where education and research exchanges between countries and disciplines may be made.
In his welcoming remarks, Chancellor Jose V. Camacho, Jr. emphasized the importance of developing human resources who will lead collaborative efforts among nations and institutions to create solutions for global issues.
"We must build a 'brain trust' of scientists, agriculturists, and other experts: highly-educated, exceptionally-trained, forward-thinking, and critical-minded professionals, with a heart for public service and a drive for making the world a better place for everyone through science and technology," he said. (Jessa Jael S. Arana)