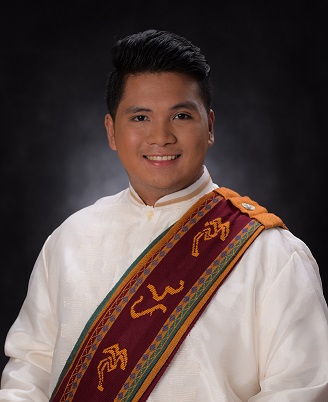 UPLB grad ranks 4th in chem eng board exam
In a rare occasion of having less than the usual 10 board exam topnotchers, a UPLB graduate made it to the elite top four of the May 2018 Chemical Engineering Licensure Examination.
Aries Fernan M. Garcia placed fourth at 80.20% rating. Fifteen others from UPLB passed the said examination given by the Professional Regulation Commission.
"I felt very blessed. My confidence was boosted because I actually did not expect to be one of the topnotchers, nor was I sure of myself that I would pass," the unassuming Garcia said.
"With regard to having only four topnotchers for this edition, I believe that it was a reflection of how hard the exam was," Garcia added. The national passing rate is 46.54%, with 296 passers out of 636 examinees in the country.
Garcia finished BS Chemical Engineering, cum laude, in the First Semester of AY 2017-2018 and will receive his university degree during the 46th UPLB Commencement Exercises on June 23. Garcia looks forward to practice his knowledge and skills in the industry. (Mark Jayson E. Gloria, with information from www.prc.gov.ph)
Aligned with our commitment to: