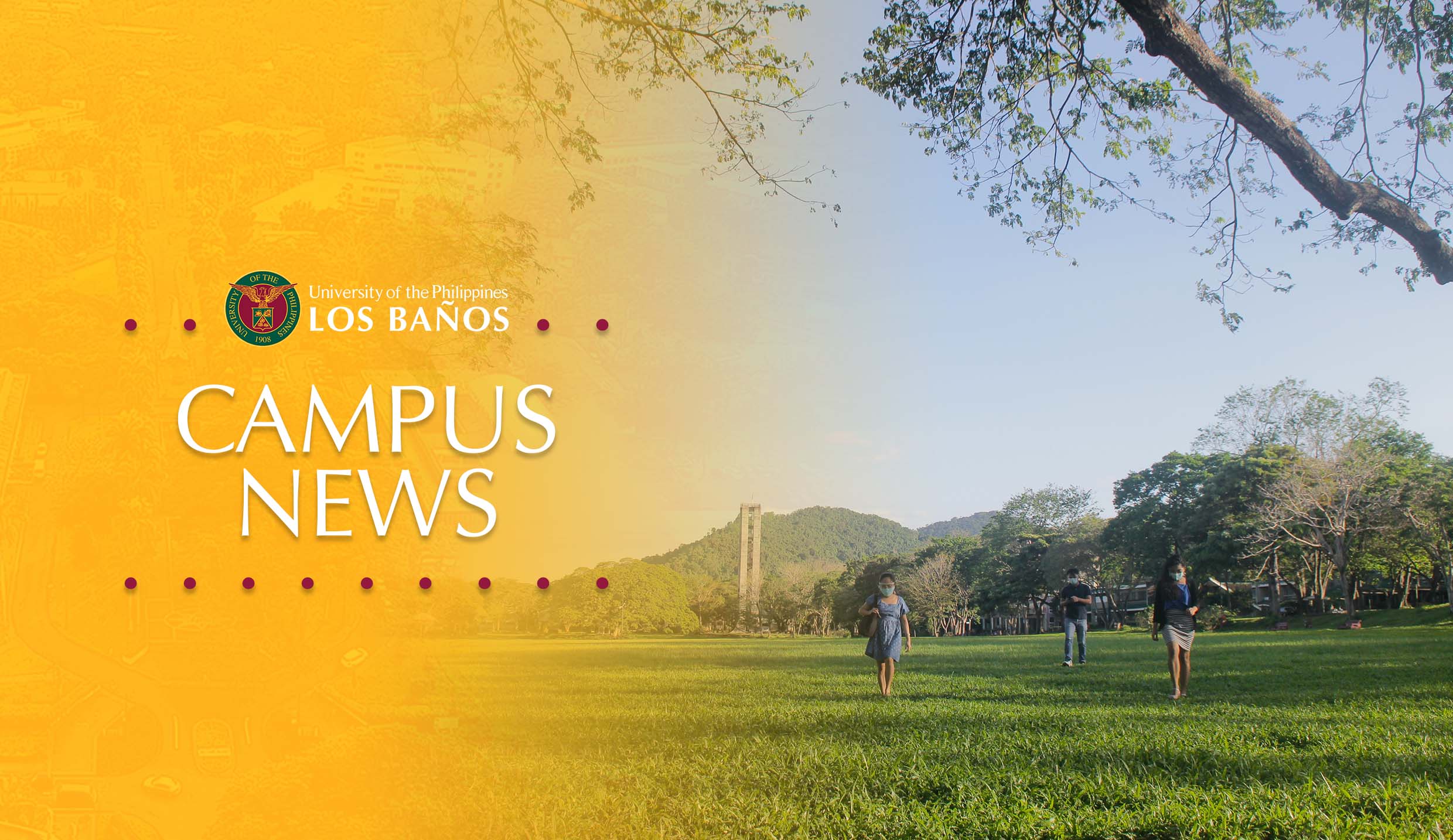 UPLB now has 43 UP Scientist Award and 3 UP Artist Award recipients
In addition to 23 UP Scientists from UPLB whose awards were retained, renewed, or increased, 20 more were recently awarded as UP Scientists and three as UP Artists.
Their awards are being given under UP's Scientific Productivity System (SPS) and Artist Productivity System (APS) and approved by the UP Board of Regents (BOR) at its 1365th Meeting on November 4, 2021.
Awarded as UP Scientist I are Ruth O. Dela Cruz, Marison R. Dy, Floirendo P. Flores, Desiree Hautea, Nacita B. Lantican, Antonio G. Laurena, Celia DR Medina, Rina B. Opulencia, Canesio D. Predo, Antonio Rayos, Arnold R. Salvacion, Pearl B. Sanchez, Dennis Marvin O. Santiago, Filomena Sta Cruz, Alvin Karlo G. Tapia, Cristino L. Tiburan Jr., Jerrold M. Tubay, and Emilia S. Visco.
Awarded as Scientist II is Rossana Marie C. Amongo and Scientist III, Rex Victor O. Cruz.
The new recipients of the UP Artist Award are Dennis Andrew Aguinaldo, Elmer Rufo, and Cheeno Marlo Sayuno.
Two from UPLB had their awards renewed as UP Scientist I, namely: Rico C. Ancog and Ma. Victoria O. Espaldon while seven retained their awards also as UP Scientist I. These are: Nathaniel C. Bantayan, Aimee Sheree A. Barrion, Antonio G. Lalusin, Merlyn S. Mendioro, Allan Abraham B. Padama, Sheryl A. Yap, and Rex B. Demafelis.
The award of UP Scientist II was retained for Rowena DT Baconguis while three were promoted to the said award, namely: Willie P. Abasolo, Maribel Dionisio-Sese, and Maria Ana T. Quimbo.
Retained as UP Scientist III Award recipients are the following: Menandro Acda, Barbara L. Caoili, Ireneo L. Lit Jr, Vachel Gay V. Paller, and Juan M. Pulhin.
Promoted to UP Scientist III are Leni D. Camacho, Aimee Lynn B. Barrion-Dupo, Editha C. Jose, Pablito M. Magdalita, and Jomar F. Rabajante.
This batch of UP Scientist Awards is effective for the period from 2020 to 2022 while the UP Artist Awards is effective from 2019 to 2021.
These awards are under the UP Scientific Productivity System (SPS) established by the BOR in August 2005 and the UP Arts Productivity System (APS) in December 2008.
SPS supports the development of science and technology as well as encourages and rewards scientific productivity in the university.
Those who qualify for this award are given the rank of "UP Scientist" for a period of three years, and the UP Scientific Productivity Award, which is of monetary value.
The criteria for scientific productivity in academe is measured by the individual's ability to publish articles in reputable journals in books and technological outputs in the applied sciences as exemplified by patents or peer-reviewed scientific publications.
The same criteria will extend to the individual's status in the international science community.
APS encourages outstanding productivity in the creative arts or scholarly work for national development. Awardees are granted the title "UP Artist," and are awarded an annual monetary incentive.
The criteria for an individual to qualify as a UP Artist include the publication, presentation, exhibition, and performance of works of art in high quality or density.
Their professional standing in both the Philippine and international artist community are also measured in terms of awards, distinctions, critiques, citations, and peer reviews. (Kristel Hope Villafuerte)