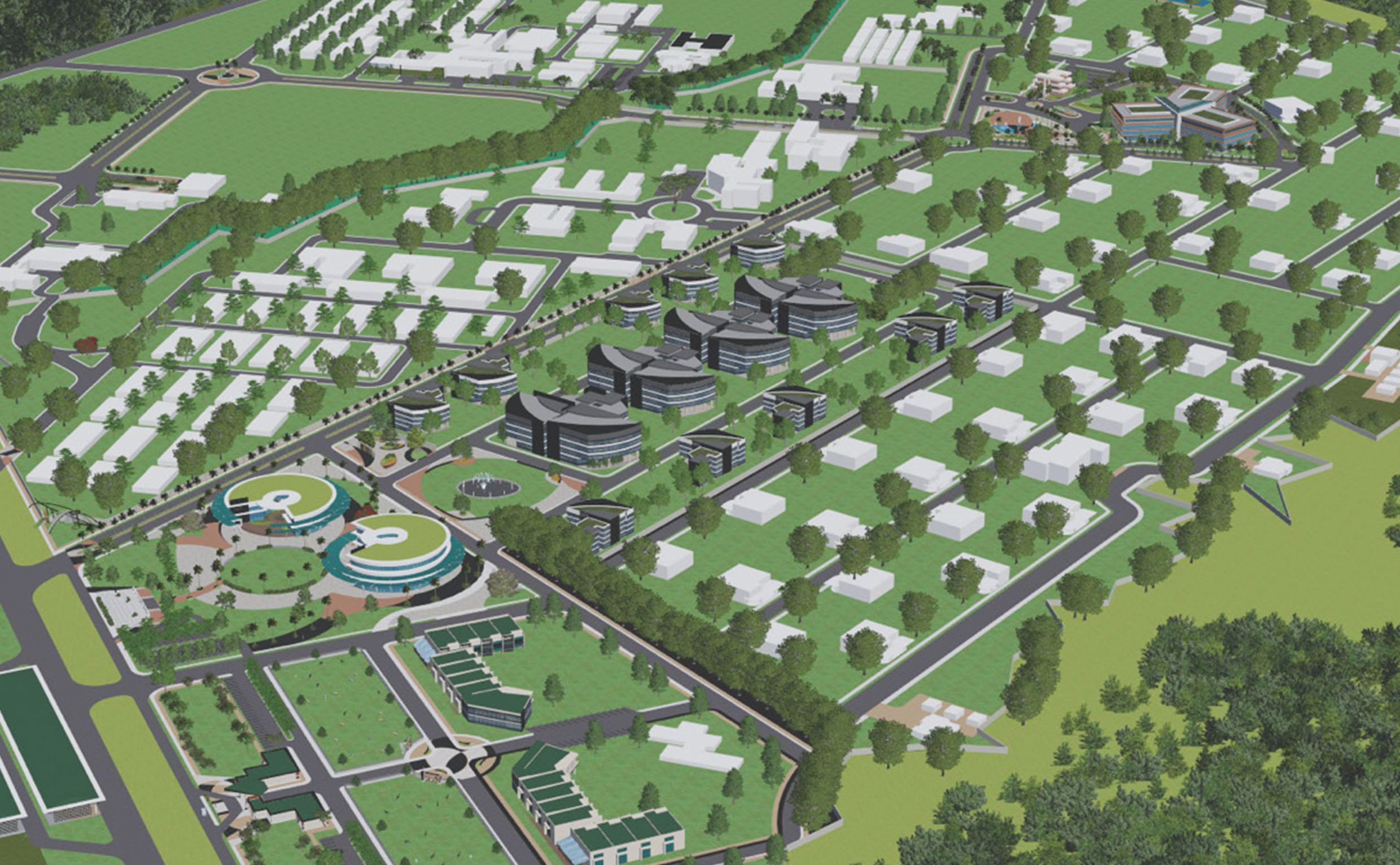 UPLB on its way to establishing Agrifutura Agro-Industrial and Information Techno Parks
UPLB is getting closer to establishing the Agrifutura Agro-Industrial and Information Technology Parks, its special economic zone (SEZ) that will occupy an area near the Agriculture and Life Sciences Complex.
This is after the UP Board of Regents (BOR) affirmed the actions of UP President Concepcion to avail of the Project Development and Monitoring Facility (PDMF) support for the project on July 30, 2020.
Also approved by the BOR was President Concepcion's nominations of project manager and representatives of UP to the Special Bids and Awards Committee (SBAC) and SBAC-Technical Working Group of the Public-Private Partnership (PPP) Center to carry out the responsibilities provided under the Technical Assistance Agreement (TAA).
The nominated representatives of UP will undergo orientation on the Consultant Selection Process.
It will be recalled that on May 30, 2019, the PPP Center announced that its PDMF Committee had approved support for UPLB's SEZs to cover the following: 1. Project Feasibility Study and Project Structuring; 2. Preparation of Bid Documents and Assistance during the PPP Bidding Process; and 3. Assistance and Advisory until Financial Close
The PDMF Committee is the approving body for project support applications to the PDMF, a revolving fund managed by the PPP Center used to develop bankable PPP projects and ensure effective monitoring of project implementation.
Following the PDMF approval, a TAA was signed by and between PPP Center, represented by Executive Director Ferdinand A. Pecson and UP, represented by President Concepcion on January 8, 2020.
According to Chancellor Fernando C. Sanchez, Jr., he pushed for UPLB to get support from the PPP Center for the Agrifutura project in order to get it moving fast in the right direction.
"Agrifutura will help establish robust academe-industry partnerships wherein our researchers and scientists will play a central role in delivering innovative products, services, and provide their expertise to industry," Chancellor Sanchez said.
"It is equally important as a banner project that is a sustainable financial resource for UPLB," he added.
AgriFUTURA was first established as the Science and Technology Park in the 1990s to jumpstart the commercialization of UPLB-generated technologies. It was initially supported by the Department of Science and Technology to build the first three incubator buildings.
From 2006 to 2014, the UPLB administration worked for the creation and designation of the S&T park into special economic zones (SEZ) to be known as UPLB Agro-Industrial Park (60.8496 ha) and UPLB Information Technology Part (9.15 ha) under the Special Economic Zone Act of 1995.
This was approved by the UP Board of Regents at its 1305th meeting on Jan. 29, 2015. The signing by then President Benigno Aquino III of Presidential Proclamations No. 1164 and No. 1165 paved the way for the declaration of the technology parks as special economic zones (SEZ).
The Philippine Economic Zone Authority and UPLB subsequently signed in 2016 a registration agreement on the two SEZs.