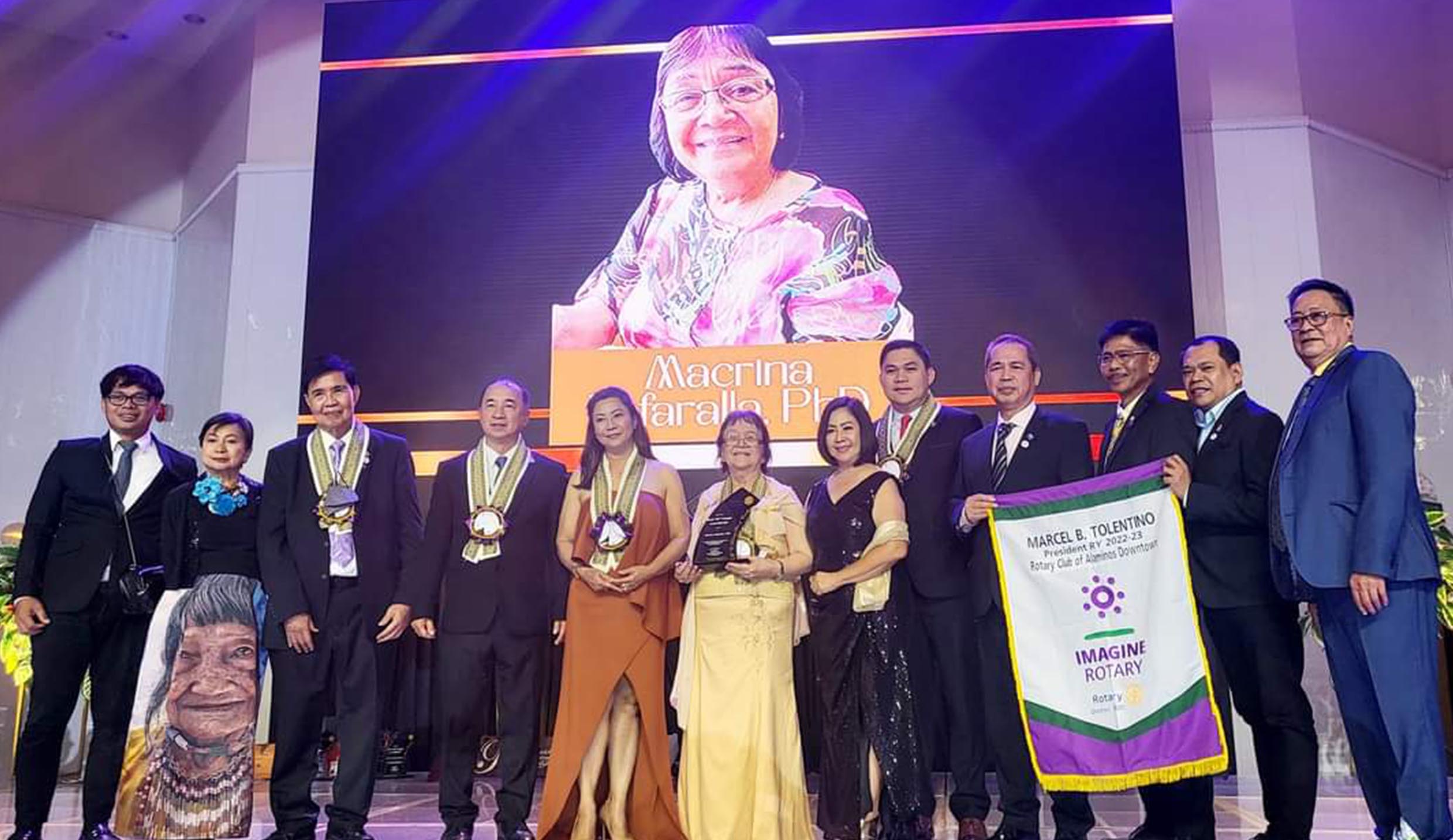 UPLB Professor Emeritus is Rotary Star of Excellence Award recipient
Nominated by the Rotary Club of Alaminos Downtown, Professor Emeritus Macrina Tamayo-Zafaralla was recognized by the Rotary International District 3820 on Jan. 30 with the Gold Award (Non-Rotarian) MC Rotary Star of Excellence for her work as the proponent of Pitsong-Manok Amulungin Biopark and Siway River Biopark in Brgy. San Gregorio in Alaminos town of Laguna.
Prof. Zafaralla conceptualized the Biopark Strategy and the UPLB Aquatic Macrophyte Bioabsorption System (AMBS), a technology designed to help restore water quality using bamboo and native aquatic plants such as water hyacinth or kangkong. AMBS has been operational in bioparks in Tanay, Rizal, and Lipa, Batangas.
Aligned with our commitment to: