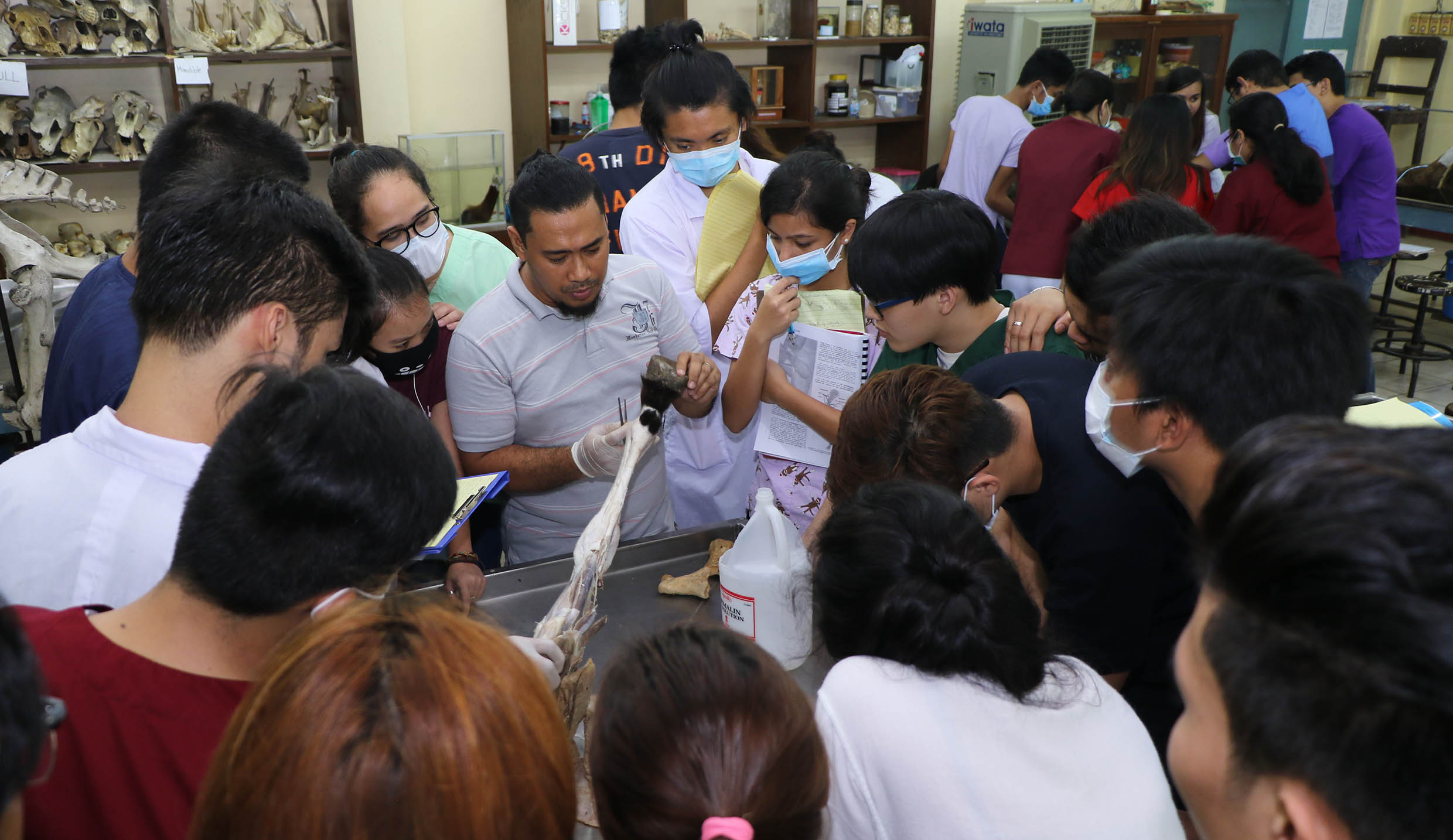 UPLB Program for Zoonotic Diseases presents its research agenda
The UPLB Program for Zoonotic Diseases presented its research agenda and projects where it identified priority areas, as well as public service initiatives, in a webinar on Nov. 17.
The webinar, titled "Demystifying Zoonotic Diseases : UPLB's Initiatives and Plans" discussed how the program will contribute to protecting human and public health by addressing animal health, environmental, and social concerns.
Dr. Elaine DC. Llarena, representing the program's communication and knowledge management division, emphasized the importance of communication for knowledge sharing, community involvement, and social change which are vital in addressing zoonotic diseases. Dr. Llarena is a faculty member at the Department of Science Communication of the College of Development Communication.
The program also looks at possible infectious agents and monitors how zoonotic diseases spread. This is led by their epidemiology and data science division, represented by Dr. Emilia A. Lastica-Ternura, chair of the Department of Veterinary Clinical Sciences at the College of Veterinary Medicine (CVM).
Dr. Ternura said their group aims to predict the next wave of disease or identify emerging diseases by observing patterns in the data that they gather.
Dr. Cherry P. Fernandez-Colorado, a faculty member at the Department of Veterinary Paraclinical Sciences (DVPS-CVM), introduced the microbial research division.
The division is focused on detecting and characterizing zoonotic microbial pathogens, such as bacteria, viruses, and fungi.
The parasite and vector biology control division focuses on the study of parasites, one of the primary causes of neglected tropical diseases, including dengue and intestinal worm infestation.
Dr. Remil L. Galay, an associate professor at DVPS-CVM, said that humans and animals share many parasites. However, some of them may cause more serious illnesses in humans than in animals.
The program's pathology and diagnostics division examines the structural features of tissues and cells affected by diseases. One of their public service activities is collecting and processing samples from community stakeholders.
Dr. Benjamin Reuel G. Marte, a faculty member at DVPS, said that their division will put special focus on animal diseases in economically important animals, such as swine influenza.
Food and feed safety is also a concern under the zoonotic diseases program. This research area is focused on developing preventive and control measures to ensure food safety throughout the supply chain.
Dr. Noel B. Lumbo, an assistant professor at the Animal Nutrition Division-College of Agriculture and Food Science, emphasized the importance of studying foodborne diseases, with children accounting for one-third of its victims.
The zoonoses prevention and control division's activities include assessing animal health management and biosecurity practices and studying indigenous medicinal plants for their potential use against selected zoonotic diseases.
Renario P. Gentallan, an assistant professor at the Institute of Crop Science-CAFS, said that their division will also be leading vaccination and diagnostics activities as part of their public service initiatives.
The program will also be translating its research to responsive policies, through its division for social sciences for policy and extension, led by Dr. Mark Oliver S. Llangco, an associate professor at the Department of Social Sciences-College of Arts and Sciences.
Dr. Llangco identified the social sciences as a key component in the surveillance of zoonotic diseases and in the creation of evidence-based culturally appropriate interventions and behavior change initiatives.
The UPLB Program for Zoonotic Diseases was officially launched on Nov. 3, following its approval by the UP Board of Regents at its 1359th meeting on March 25. (Jessa Jael S. Arana)