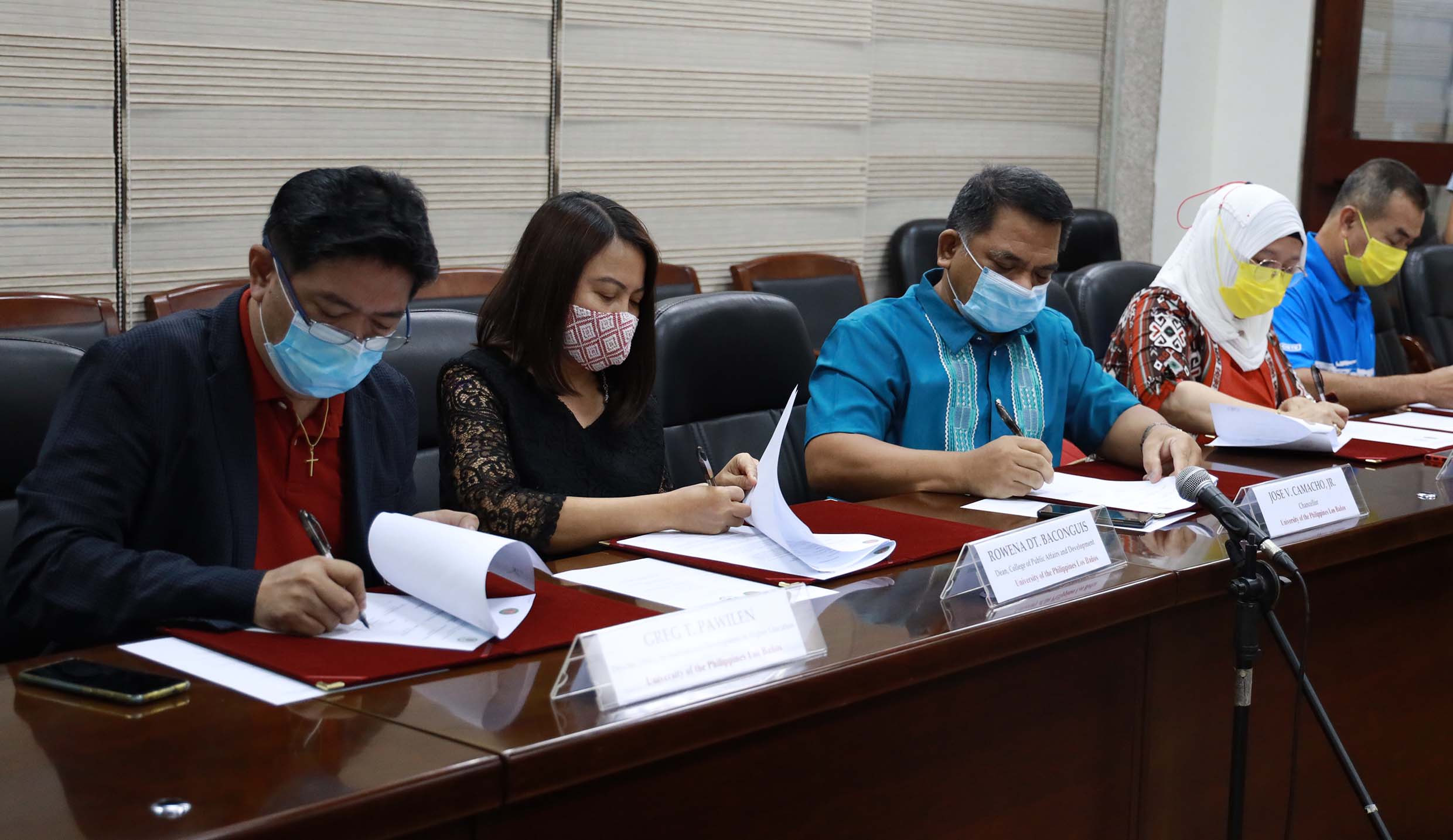 UPLB signs MOU with MSU-Lanao del Norte Agri College
UPLB welcomed the Mindanao State University-Lanao del Norte Agricultural College (MSU-LNAC) to the University's growing network of partner local higher education institutions (HEIs).
The two universities signed their Memorandum of Understanding (MOU) on June 15 at the Executive Conference Room, BM Gonzalez Hall, UPLB.
MSU-LNAC is one of the 11 constituent universities of the MSU System. It is located in the town of Sultan Naga Dimaporo. It traces its history in the creation of Lumbatan Farm School in Lanao del Sur in 1902.
Chancellor Jose V. Camacho, Jr. and Dr. Indihra B. Dimaporo-Tawantawan, campus head of MSU-LNAC, signed the MOU on behalf of the two universities.
"We are excited to move forward with this partnership with you, MSU-LNAC," said Chancellor Camacho. "UPLB is always ready and eager to assist and help our fellow HEIs, especially in our common areas of expertise."
UPLB and MSU-LNAC both offer specializations in agronomy, agroforestry, animal science, extension education, farming systems, and information technology.
Dr. Dimaporo-Tawantawan identified the fields of limnology, biodiversity studies, socio-cultural studies, and halal as possible areas of research collaboration between UPLB and MSU-LNAC in the quest to preserve the "beauty and bounty" of Lanao del Norte.
"There are a lot of things that I learned from UPLB that I want to bring [to] our campus," said Dr. Dimaporo-Tawantawan, an alumna of UPLB's MS Agronomy and PhD Agricultural Education.
Serving as witnesses to the MOU were UPLB's Dr. Greg T. Pawilen, director of the Office for Institutional Development in Higher Education (OIDHE), and Dr. Rowena DT. Baconguis, dean of the College of Public Affairs and Development; and MSU-LNAC's Datu Said A. Tawantawan, executive assistant.
UPLB's MOU with MSU-LNAC is the 29th it has signed since the establishment of OIDHE in September 2020. OIDHE is UPLB's focal unit that coordinates and maintains UPLB's linkages with local HEIs. (Mark Jayson E. Gloria)
Aligned with our commitment to: