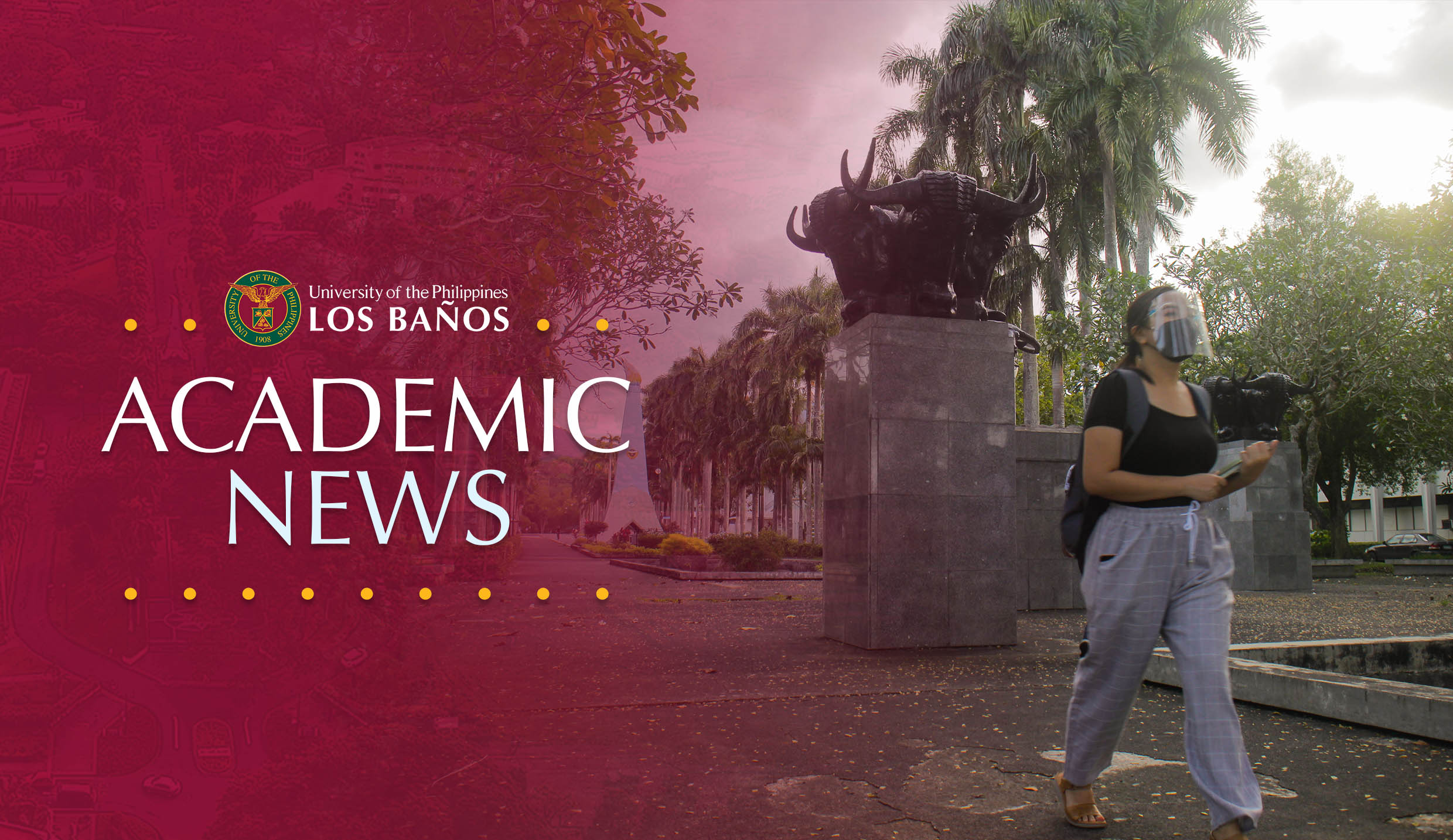 UPLB to offer BS Materials Eng'g, Master in Clinical Nutrition, and AA Entrepreneurship
UPLB will offer two new degree programs and a pre-baccalaureate program after securing the approval of the UP Board of Regents (UP BOR).
The institution of the BS Materials Engineering and the Associate in Arts in Entrepreneurship was approved at the 1372nd meeting of the UP BOR on July 28, 2022, while offering of the MS Clinical Nutrition was approved at its 1370th meeting on April 28, 2022.
The BS Materials Engineering program is focused on designing and developing processing techniques that are practical, economical, environment-friendly, and scalable. The offering of the degree program is in response to the need for materials engineers who will work in research and development, quality assurance, and raw materials processing amid the favorable investment environment in the country.
BS Materials Engineering is the seventh engineering degree program offered in UPLB and is consistent with the aim of the College of Engineering and Agro-Industrial Technology (CEAT) to become a more comprehensive, competitive, and advanced college. The Department of Engineering Science of CEAT will be the home base of the new degree program.
CEAT offers bachelor degree programs in agricultural and biosystems engineering, mechanical engineering, electrical engineering, chemical engineering, civil engineering, and industrial engineering.
The two-year Associate in Arts (Entrepreneurship) or AAEntrep, meanwhile, is anchored on the importance of entrepreneurship, entrepreneurship education, and the associate program as a pathway to formal lifelong learning.
It will focus on entrepreneurial mind setting and equipping entrepreneurial skills and competencies among students. It can, with the choice by qualified students, be a stepping stone for them to earn the BS Agribusiness Management and Entrepreneurship.
AA Entrep does not require students to take and pass the UPCAT. It can be ladderized with other bachelor's degree programs in UPLB, consistent with the notion that entrepreneurship can be practiced in any field or career path.
The Master in Clinical Nutrition (MCN) is designed to enhance the professional qualifications of the registered nutritionist-dietitians (RNDs). The program is focused on formulating nutritional care plans for various diseases following the nutrition care process (NCP), a systematic approach that is a global standard in clinical nutrition care.
Mastery of NCP will increase the efficiency and effectiveness in the provision of nutritional care and will lead to greater recognition of the role of dietetic professionals in all care settings. The MCN is designed to deepen the understanding of clinical nutrition, hone and enable professionals to gain new knowledge about evidence-based nutritional strategies in managing various diseases.