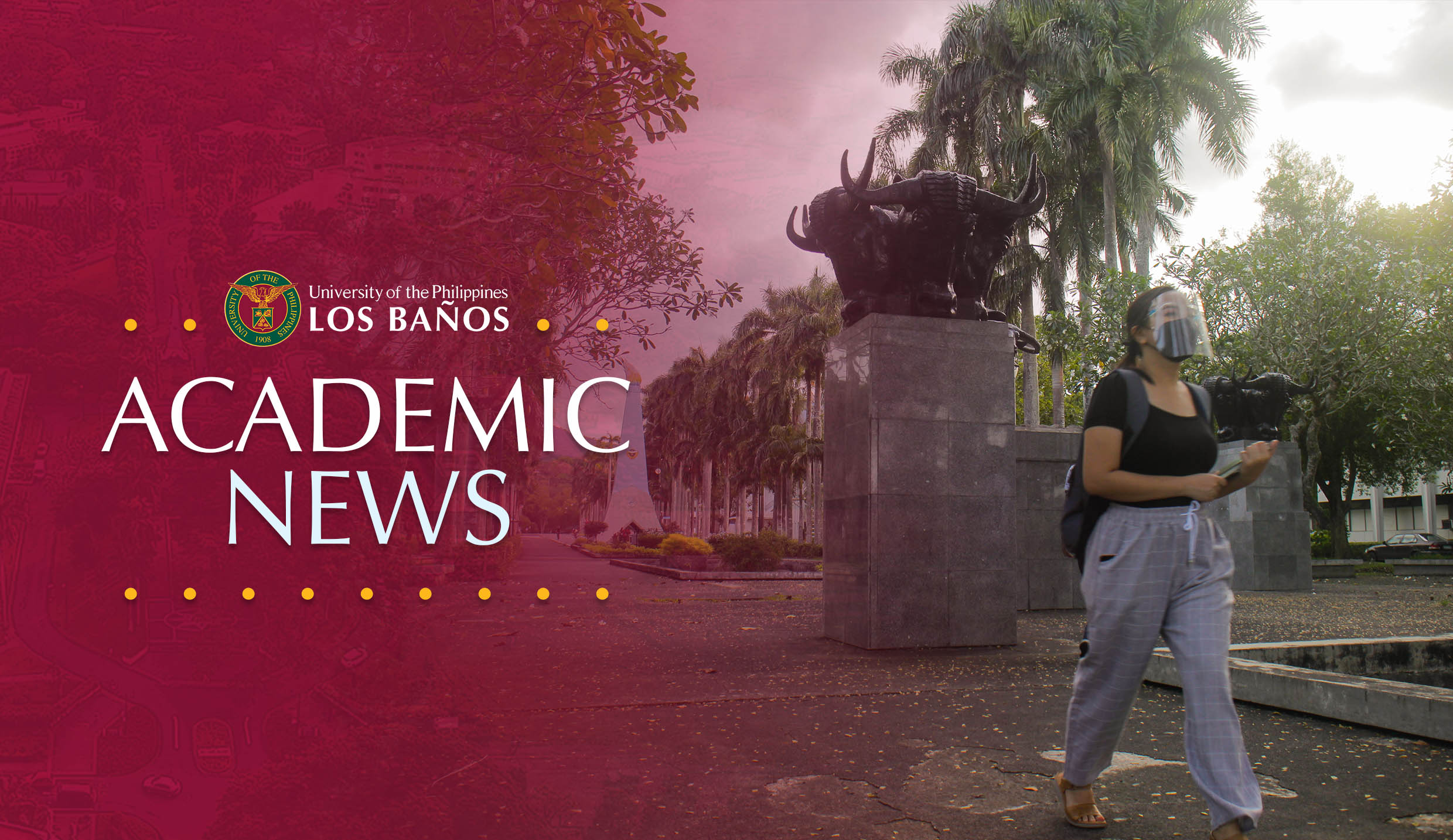 UPLB to offer Master in Food Engineering
UPLB will soon be offering the Master in Food Engineering (MFE) with the approval of the proposal by the UP Board of Regents at its meeting on July 29.
MFE brings together the expertise of UPLB in food processing operations, packaging, food preservation technologies and product development and design and operation of food machinery, waste management, and process industries in one multidisciplinary postgraduate program.
MFE combines the applications of agricultural engineering, food science, mechanical engineering, and chemical engineering principles to food materials.
It aims to equip a graduate of food science and technology with knowledge in the design and operation of food machinery, waste management, control systems, and process industries, among others. For a graduate of agricultural and biological engineering and chemical engineering, it will provide training in food processing operation, packaging, food preservation technologies, and product development.
According to Dr. Adeliza A. Dorado, a faculty member at the Institute of Food Science and Technology of the College of Agriculture and Food Science (CAFS) and CAFS associate dean for instruction, MFE is designed primarily for food technologists and food engineers who intend to broaden their expertise and professional capability in the food manufacturing industry by updating their knowledge in the latest theory and methodology in food engineering.
Dr. Dorado chaired the Graduate School Ad hoc Committee on the Institution of the MFE Program with Dr. Myra G. Borines, faculty member at the Department of Chemical Engineering of the College of Engineering and Agro-industrial Technology (CEAT), serving as co-chair.
Faculty members who served in the committee were Dr. Floreindo P. Flores, Dr. Dennis V. Cantre, and Dr. Dennis Marvin O. Santiago of CAFS and Rina A. Bawar, Dr. Jewel A. Capunitan, and Dr. Kevin F. Yaptenco of CEAT.
With a total of 31 units of coursework and a capstone project, MFE may be completed in one year and one mid-year term for full-time students and in two years for part-time students.
MFE has long been in the pipeline but gained headway through the joint effort of CAFS with Dr. Elpidio M. Agbisit, Jr. as dean and CEAT under the former dean, Dr. Arnold R. Elepaño. (JMBo)