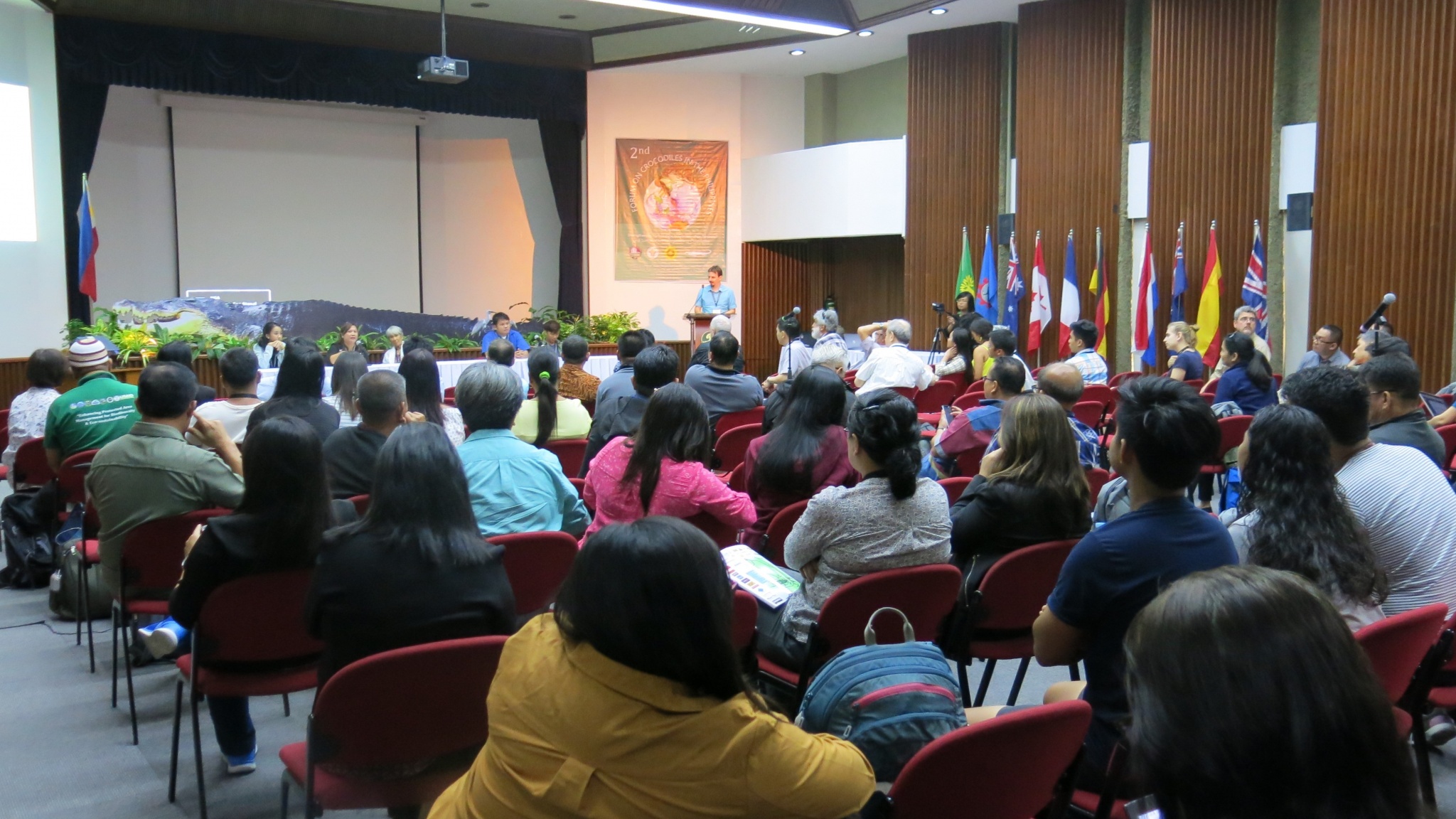 2nd forum promotes human-crocodile coexistence
Crocodiles feature heavily in Filipino pop culture as the "bad guys." In stories, they are fearsome beasts that prey on unsuspecting victims. In politics, they are compared to corrupt and greedy politicians.
But a forum hosted by UPLB is out to change this perspective on crocodiles.
The 2nd Forum on Crocodiles in the Philippines was held on Mar. 6 to 8 at the SEARCA Auditorium. Its first edition took place 12 years ago at the National Museum of the Philippines.
With the theme "Strengthening partnerships in conservation research and sustainable management of crocodiles," the forum highlighted the importance of collaboration among government units, research and academic institutions, and community stakeholders in conserving crocodilian species in the Philippines.
These species are the Indo-Pacific crocodile or saltwater crocodile, and the Philippine crocodile. The latter is a critically endangered and endemic species.
In his message delivered by Dr. Leticia Afuang, UPLB biology professor and curator of herpetofauna at the UPLB Museum of Natural History (UPLB MNH), National Scientist Angel Alcala said that people living in coexistence with crocodiles have a strong awareness of the ecological benefits that crocodiles bring to their community.
"In Agusan marsh, the Agusanon Manobo [people] perceive these crocodile habitats as their first sanctuaries: an assurance of healthy fish stocks to sustain their fishing practices," said Dr. Afuang as she read the message of Dr. Alcala, chair of Crocodylus Porosus Philippines, Inc. (CPPI).
"One of the most important things we want to accomplish in this event is to ensure that the issue about human-wildlife conflict will be resolved into a level that is acceptable to all of us, as well as for the benefits of the community," Dr. Alcala's message further emphasized.
He also underscored the importance of the crocodile industry's commitment in conservation efforts to ensure its sustainability.
Researchers, government representatives, and conservationists from Asia and Europe led discussions on the multiple facets of crocodile conservation.
These included the current status of crocodiles in the Philippines; the existing efforts in breeding, conservation and management of crocodiles; and the progress in improving the social perception of crocodiles.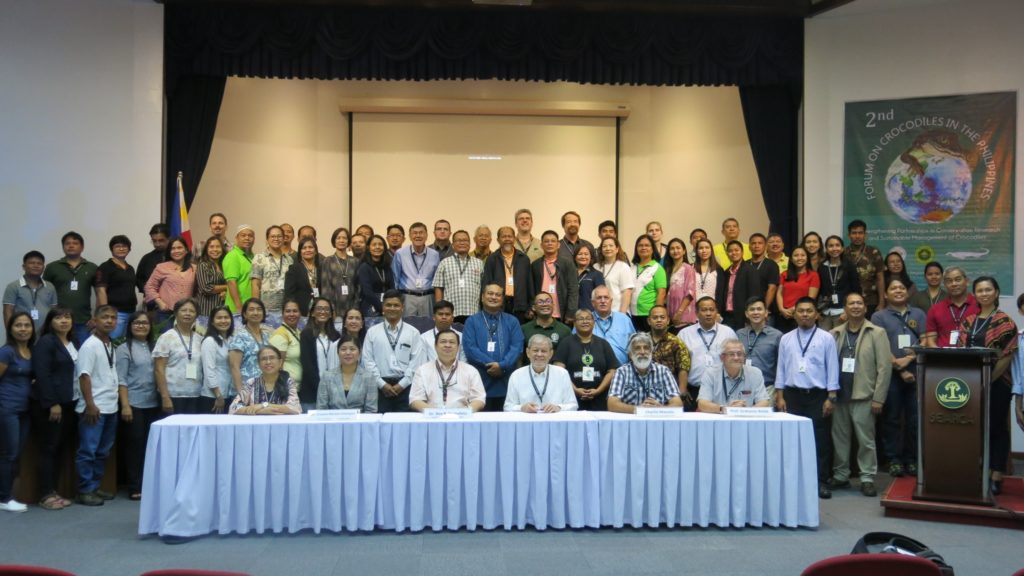 The MNH's forum co-hosts are DENR, CPPI, and the Department of Agriculture. (Jessa Jael S. Arana)