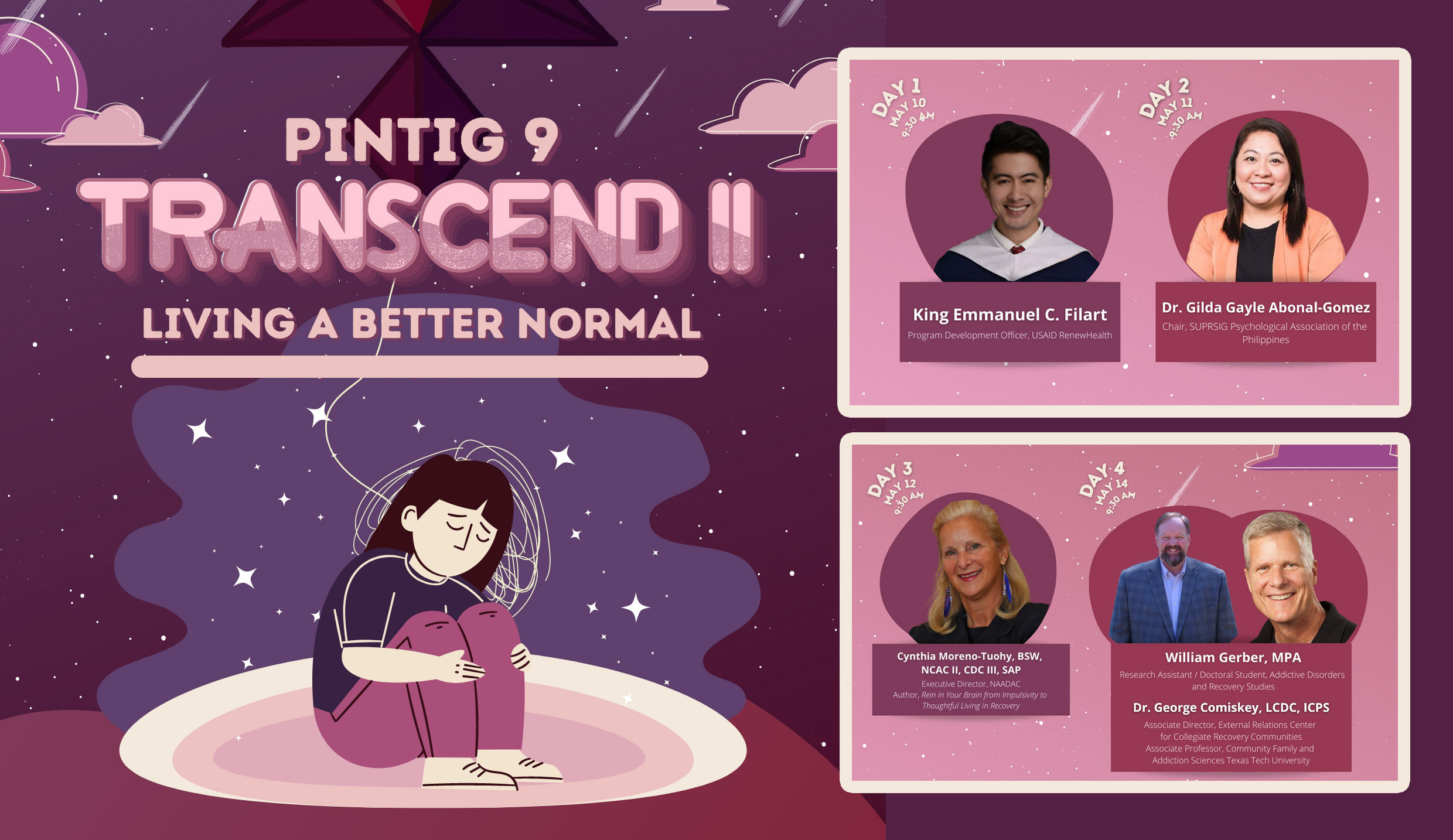 9th Pintig to tackle adolescent substance use amid pandemic
The Department of Human and Family Development Studies of the College of Human Ecology will hold the 9th Pintig from May 10 to 14 at 9:30-11:30 am (Philippine time).
This is in response to the risk of substance use as a coping mechanism to isolation, stress, and other psychosocial issues faced by people as they battle pandemic-related challenges.
This year's theme, "TRANSCEND II: Youth Rising Up to a Better Normal," is a follow through activity to last year's campaign on the pivotal role of the youth in creating a caring and compassionate community in times of crisis.
The overarching topic for this year is "Understanding and Addressing Problematic Substance Use among Adolescents Amid the COVID-19 Pandemic."
The first episode, scheduled on May 10, will tackle basic information on substance use issues among children and adolescents, and how they are addressed.
The second episode, scheduled on May 11, will discuss the role of the family as a protective factor in adolescent substance use.
The third episode, May 12, will emphasize conflict resolution strategies for recovery.
The culminating episode, slated on May 14, will focus on community-level risk and protective factors and interventions.
This year's Pintig is the second one to be held online via video conference and Facebook live streaming, the 8th edition being the first.
It is made possible through a collaboration among Pintig Adolescent Development and Psychosocial Support Program, the UPLB Human and Family Development Society, and the UPLB Gender Center.
In 2013, it held free workshops and fora on psychosocial issues and concerns among adolescents, and provided a safe space for reflection about healing and well-being, while gearing toward holistic, transformative, and empowering experience among its participants.
Just as in previous years, Pintig is free and open to interested participants from UPLB, nearby communities, and areas catered to by partner organizations.
Participants should pre-register online at the following:
Online registration: http://bit.ly/pintig9
Facebook page: www.facebook.com/pintig.uplb
Email address: [email protected]
Telephone: +63 49 536 2480