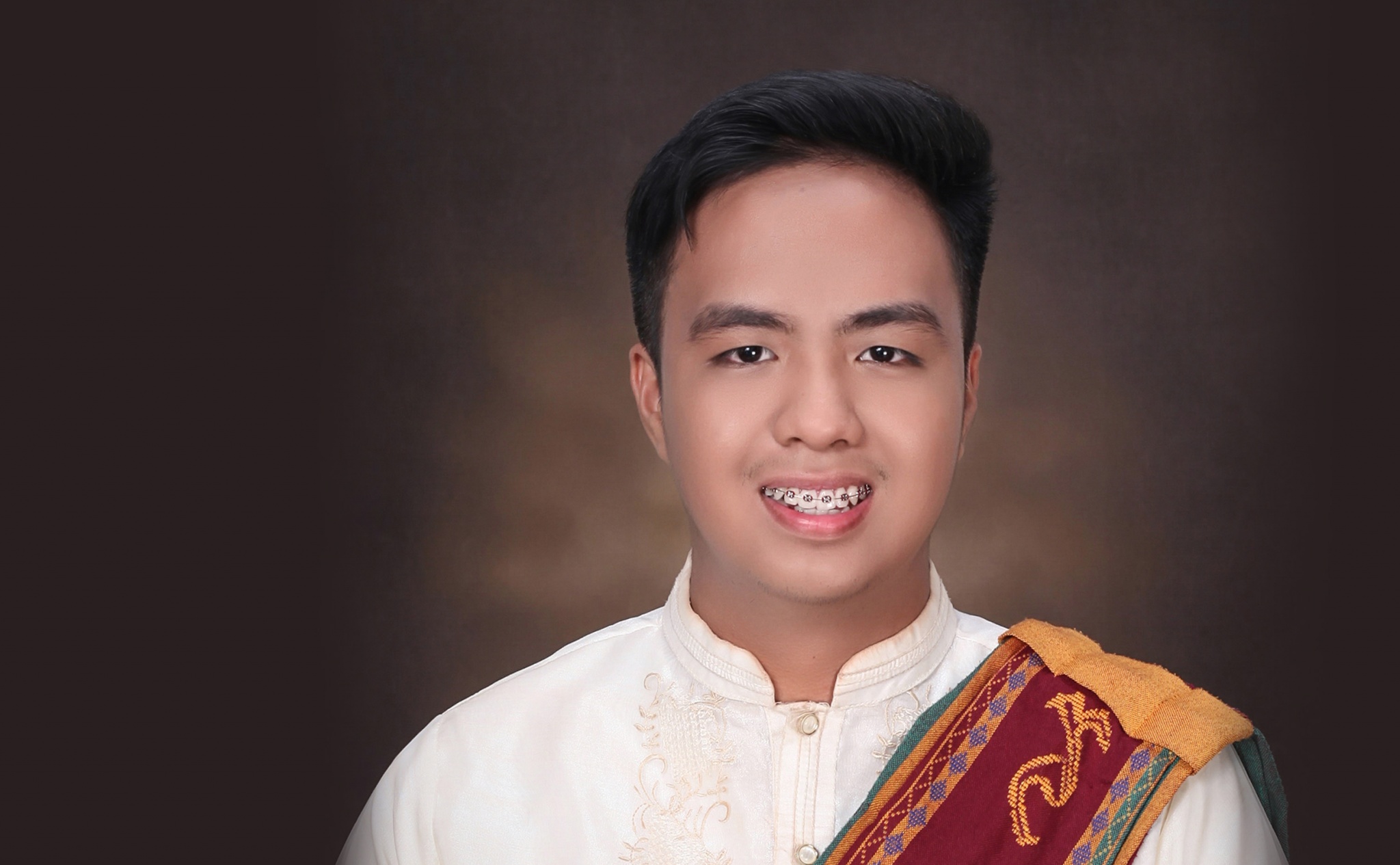 'Acads does not define self-worth' – Class 2019 summa cum laude
When Helbert Paat passed the UPCAT, he set a family milestone. Neither of his parents earned a college degree. Yet there he was, far from Cagayan, going where both had not gone before.
"For the first few years of my stay in the university, I was really driven by that reality," he said. While his original plan was to pursue accountancy in UP Diliman – Helbert loved math even as a kid – his UPCAT scores qualified him for UPLB's BS Applied Mathematics program. Soon, he learned that he also passed the scholarship exam of the Department of Science and Technology.
Their finances clinched the decision for him. It was a slight setback to his original plan, but he was intent on making the most of it. As soon as he entered the university, he set his short- and long-term goals: to become a University Scholar for that semester, and to graduate summa cum laude.
Helbert said that he wrote down these goals without really thinking he would make it. Instead, he just strived hard and did his best. "I saw na naging real siya, 'yung pagiging University Scholar, and the summa cum laude standing. Above 1.20 every sem 'yung GWA (general weighted average) ko for the first four semesters, and I could not believe it," he said.
He continued to work hard and began to love his course. And after finding a family in the UPLB Actuarial Science Society and the Lakas Angkan Youth Fellowship, he also started to enjoy his studies more and learned to not be too pressured to get high grades.
"Before, I had all these feelings of insecurity, of lack of self-worth. Whenever I scored low on my exams, sometimes I thought it defined my worth. But when I came to know God, everything changed," said Helbert.
"Now I always tell people, for me my 'acads' is very important, but it's not my 'acads' that defines my worth."
It is his passion for learning that has led him to achieve excellence. According to Director Jerry R. Yapo of the Office for Initiatives in Culture and the Arts and this year's commencement rites director, "I have never met somebody as passionate as he is in learning not only mathematics, but also in using his discipline's lens(es) in analyzing everyday phenomena. That I find a quality quite rare among students these days."
Today, Helbert recognizes the far greater lesson that he had, that is the process of learning. "That's what math taught me," he said. "[I learned that] if you will just persevere, if you will just do your best, if you will just try and try to solve problems, over and over again, you can excel."
At the 2019 Commencement Exercises, Helbert's parents will be coming to UPLB for the first time. They may have not experienced going to college, but on that day, they will witness their son being recognized as a summa cum laude of the country's national university and valedictorian of UPLB Class 2019. (Jessa Jael S. Arana)