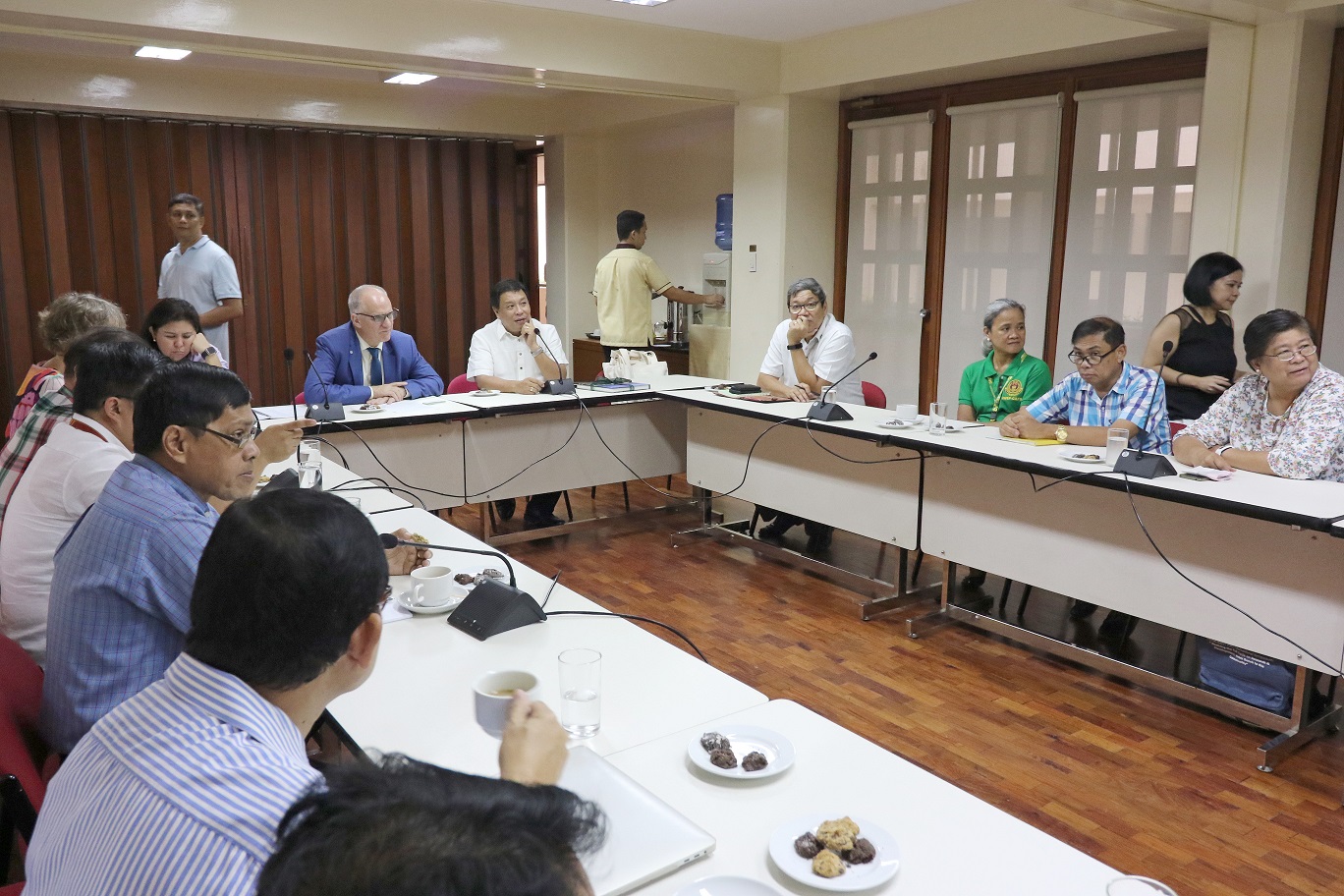 ACIAR's new CEO affirms value of UPLB research
The Australian Centre for International Agricultural Research (ACIAR) reiterated UPLB's importance in the ASEAN development agenda during a courtesy call of its new chief executive officer, Prof. Andrew Campbell.
"Your expertise is needed to address problems in the ASEAN," Prof. Campbell said of UPLB during the meeting on Aug. 6 at the SEARCA headquarters, UPLB campus. He recognized the University as the Centre's very important research partner in the Philippines and called UPLB's "farm to fork" value chain approach a step forward in rethinking agriculture's role in human health and nutrition.
ACIAR, an agency of the Australian Government, funds agriculture research programs in developing countries like the Philippines.
In his presentation, Chancellor Fernando C. Sanchez, Jr. highlighted the restructuring of the College of Agriculture and Food Science and the implementation of the Outcome-Based Education model in the revised undergraduate programs as UPLB's efforts to become more aligned with industry needs.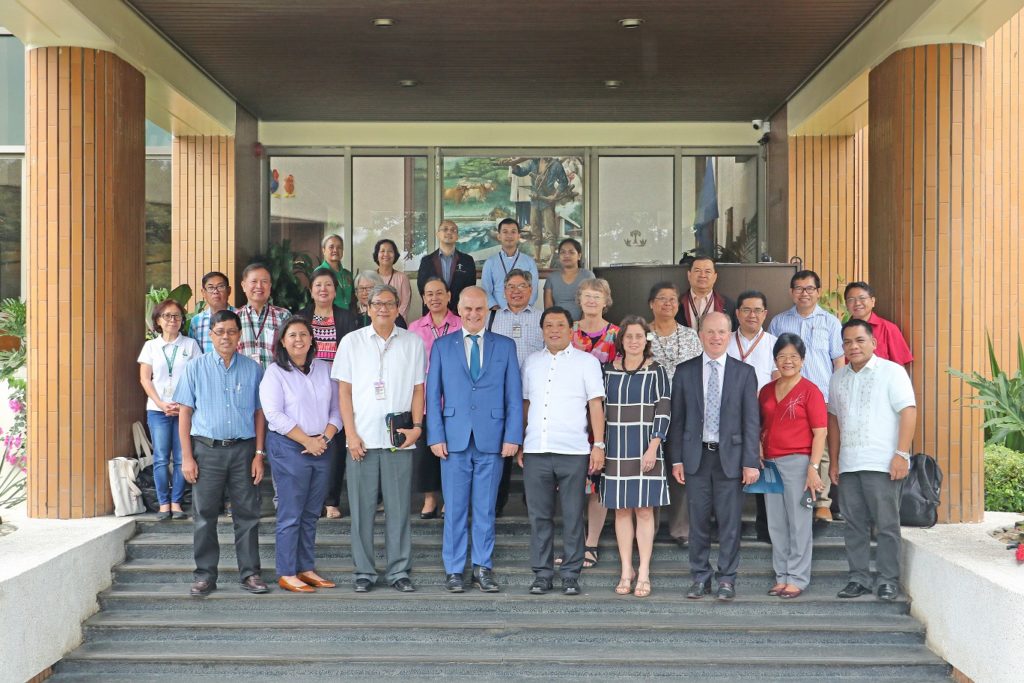 The meeting served as a venue for the two institutions to discuss their major research thrusts and find common ground for further collaborations. UPLB officials and research institute directors presented their research priorities covering climate change, food security, environmental planning, disease profiling, extension, and internationalization.
Currently, the University has on-going ACIAR-funded projects, including crop protection programs for mango, papaya, and banana. These are focused on increasing disease resistance and yield production to improve profits for farmers. The Centre also supports a climate change resilience project that was launched in Mindoro and Leyte in 2017. (Jessa Jael S. Arana)