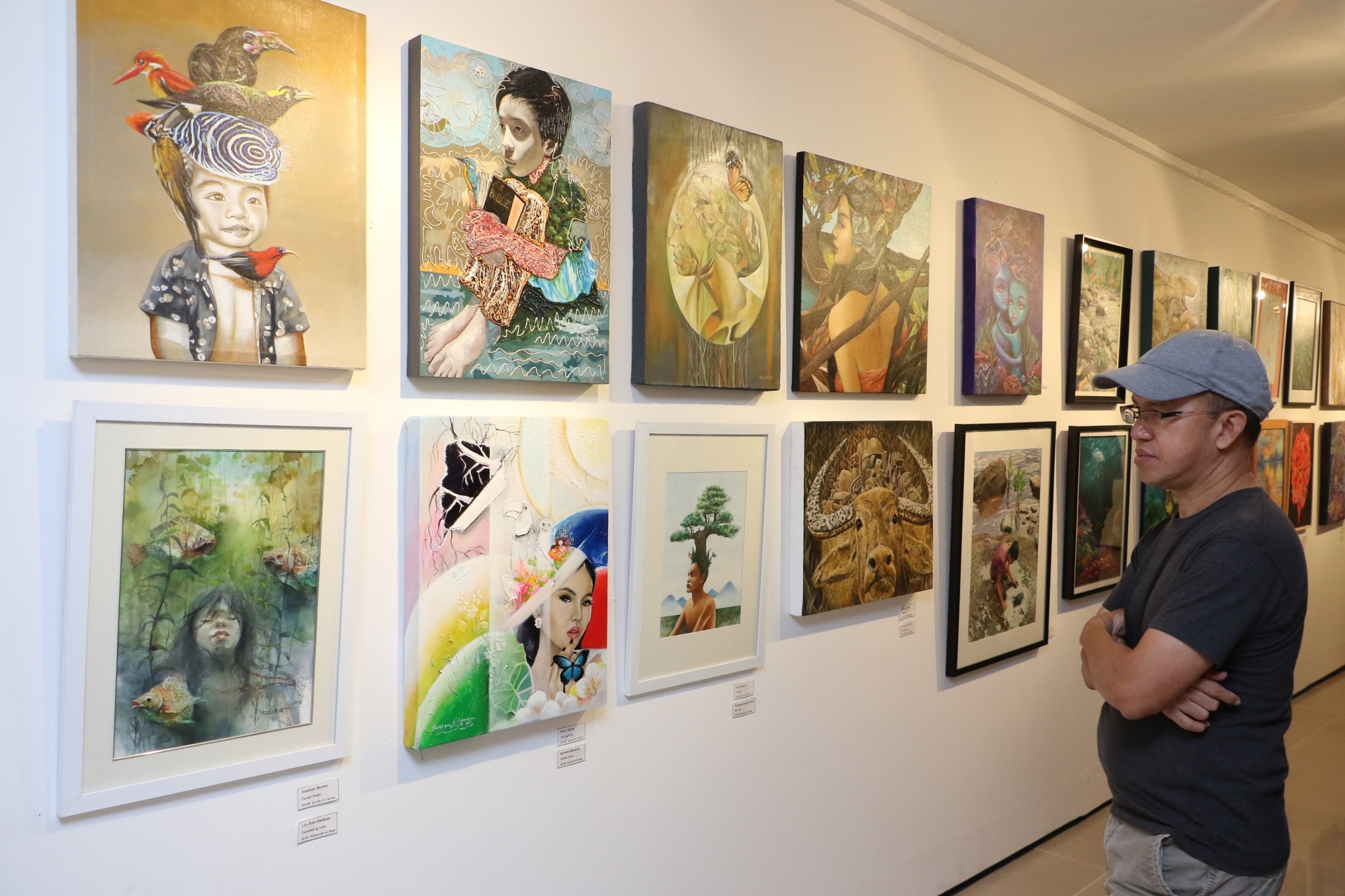 'Art in Biodiversity' exhibit to run until Dec. 19
An art exhibit that was launched during the centennial Loyalty Day celebration continues to showcase biodiversity in the Philippines and the ASEAN.
"Art in Biodiversity" is a collective exhibit of around 100 artists featuring paintings, sculptures, and mixed-media artworks.
It is open for public viewing at the Sining Makiling Gallery, DL Umali Hall until Dec. 19, 2018.
During its opening on Oct. 8, Dr. Theresa Mundita S. Lim, executive director of the ASEAN Centre for Biodiversity and one of the guests, said that the exhibit will stir the minds of everyone when it comes to pondering on the value of biodiversity.
She expressed confidence that the exhibit will only be the start of more collaboration within the art circle to promote environment appreciation and conservation.
For his part, Dr. Teodoro J. Herbosa, UP executive vice president, called the event a celebration of the oneness of art and advocacy.
He said that the biodiversity-themed exhibit is appropriate to the University, which is known as the steward of the biodiversity-rich Mount Makiling Forest Reserve.
Present during the "Art in Biodiversity" launch were Dr. Portia G. Lapitan, vice chancellor for academic affairs; Yaninee Nachom, first secretary of Royal Thai Embassy; Gemma Cruz Araneta, former tourism secretary; and Jerry R. Yapo, director of the Office for Initiatives in Culture and the Arts (OICA), the unit that organized the exhibit.
Souvenir items like mugs and art catalogues with printed featured artworks are for sale at the gallery during the exhibit. (KEAraguas with reports from OICA)
Aligned with our commitment to: