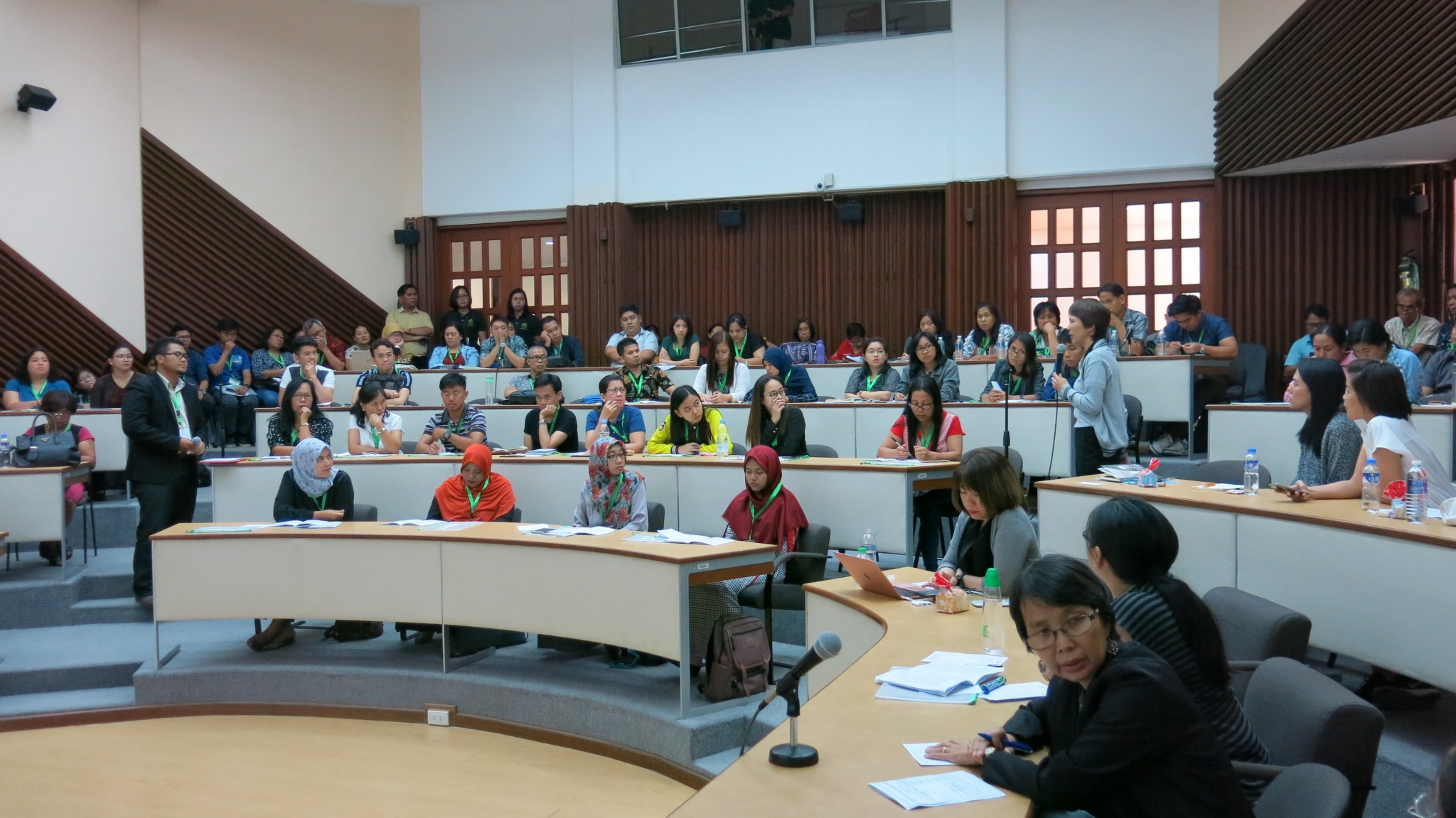 ASEAN microbio experts converge at UPLB
Microbiology experts and researchers from different countries gathered in UPLB to enhance their skills and knowledge in microbial research at the International Symposium and Training-Workshop on Microbial Utilization on April 25-28.
With the theme "Strengthening ASEAN linkages in fungal diversity conservation and utilization," the learning event sought to promote the research and practice of sustainable use of microbial resources.
The event began with a training-workshop about the best practices and methods in organizing microbial research on April 25 at SEARCA headquarters and at the National Institute of Molecular Biology and Biotechnology (BIOTECH), UPLB.
Dr. Lily Eurwilaichitr, deputy director of the National Center for Genetic Engineering and Biotechnology (BIOTEC) Thailand, emphasized the importance of microorganisms, which she said are the most prevalent organisms in the world.
According to her, microbes survive in a variety of biomes, or a community of plants and animals that have adapted to their environment. Many studies that have looked into microbes' role in shaping their biomes have spurred discoveries on the former's effects on human health and the environment.
She added that expanding knowledge on microbes would help the development of a variety of disciplines such as medicine, climate change, and agriculture.
Dr. Eurwilaichitr also talked about the ASEAN Microbial Database (AMIBase), an ASEAN-funded database that aims to store information on all the region's microbes that can be used in research.
Another lecture from a BIOTEC curator, Suwanee Chunhametha, tackled the practical steps to ensure sufficient and quality microbial samples in the lab for present and future use and to secure and organize data.
The training-workshop also had four module sessions, including one on iCollect, a computer program that laboratories can use to manage microbial samples in their fridge.
Gracing the opening program was Chancellor Fernando C. Sanchez, Jr. who underscored the importance of microbial and fungi research in advancing scientific research.
"We must be diligent in learning and applying new techniques to help us better understand these organisms and how they can be used to benefit society," he said.
The training-workshop was held in time for the 6th Annual ASEAN Network on Microbial Utilization (AnMicro) Conference and the 20th anniversary of the Mycological Society of the Philippines (MSP), one of the event organizers.
UPLB's Dr. Marilyn B. Brown, director of BIOTECH, served as the event's over-all chair. (Jessa Jael S. Arana)