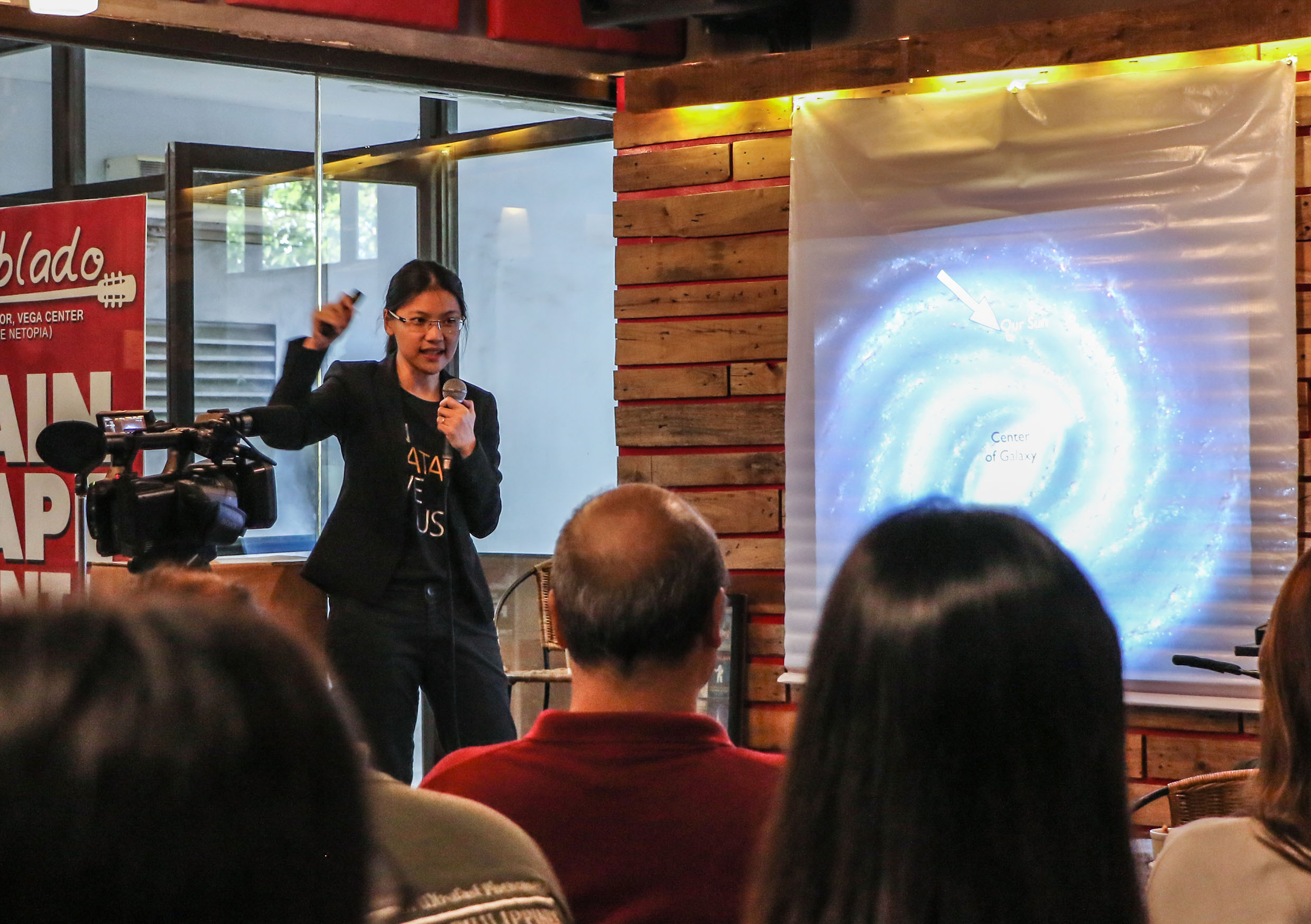 Astrophysicist 'stars' in CDC's space talks at the café
She is not the typical musician that a local coffee shop features from time to time, but she is an emerging 'rock star' in her own right.
Dr. Reinabelle Reyes, an astrophysicist who has made headlines for confirming Albert Einstein's Theory of General Relativity, was the second featured scientist of a knowledge sharing activity called Café Scientifique held at Entablado, Vega Center in Grove, Los Baños on Oct. 25.
Dr. Reyes talked about how, in 2010, her research team at Princeton University in the United States combined different types of observations of 70,000 galaxies and compared it to the Theory of General Relativity.
Her team was able to verify that galaxies up to 3.5 billion light years away from Earth are clustered together, precisely just as how Einstein predicted.
"The Theory of General Relativity proposes that gravity serves as the curvature of space-time," explained Dr. Reyes, who earned her PhD Astrophysics from Princeton University.
"The biggest application of general relativity is to apply to the universe as a whole, because on the larger scales of the universe, the only important force is gravity," she continued.
Dr. Reyes is a lecturer at UP Diliman, Ateneo de Manila University, and Rizal Technological University. She is also a data science and analytics consultant at Z-lift Solutions, Inc. and Dean Grocer, Inc.
Café Scientifique aims to generate public interest and map directions for further promotion of agriculture, biotechnology, disaster risk reduction and management, and space science.
The Department of Science Communication, College of Development Communication organized the said activity as part of the college's 20th anniversary celebration. (John Glen S. Sarol)
Aligned with our commitment to: