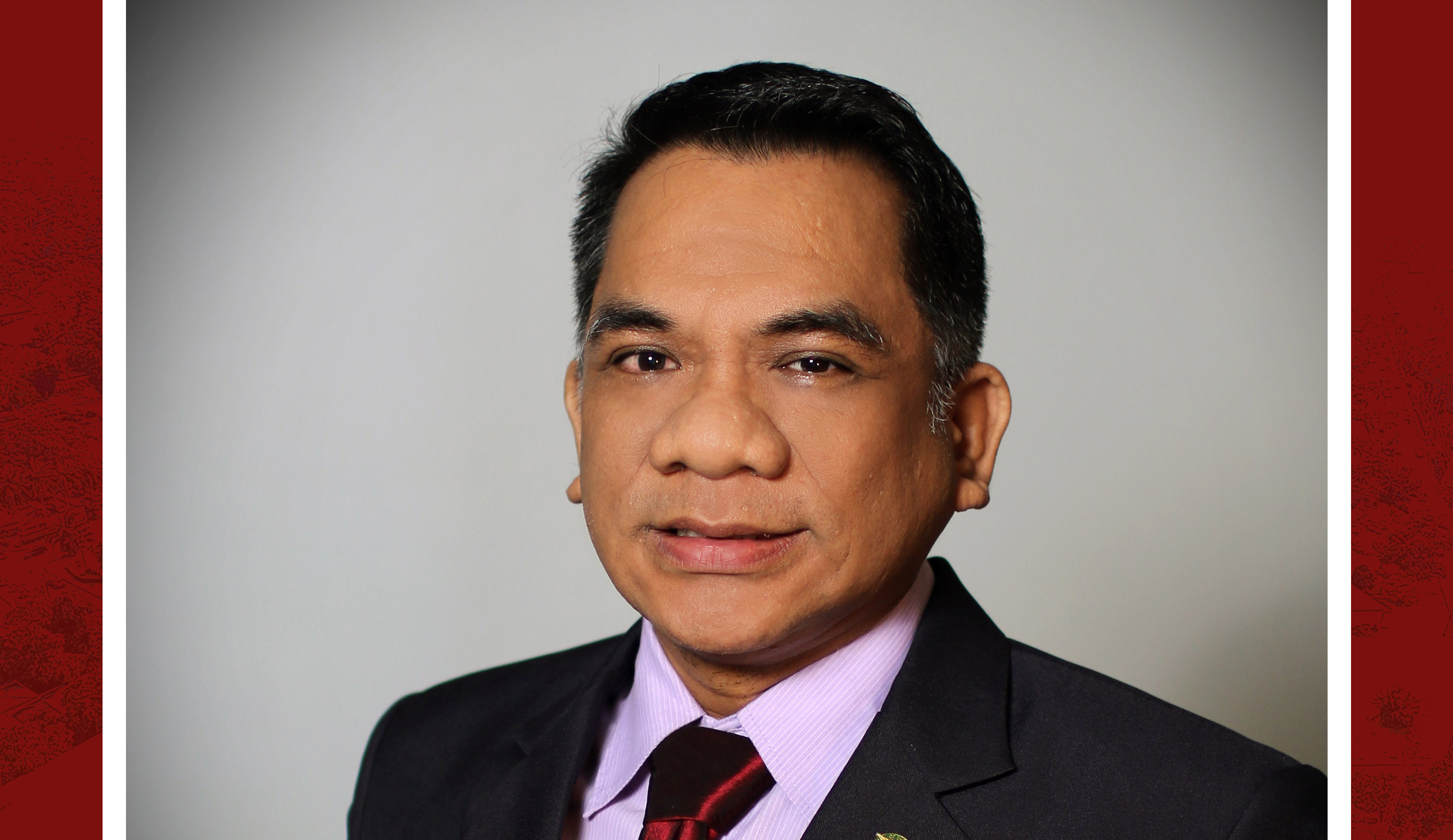 Camacho to take oath as 10th UPLB chancellor
Dr. Jose De Vera Camacho, Jr will take his oath of office as the 10th chancellor of UPLB during the turnover ceremony and oath taking program to be held at 9 AM on Nov. 4 at Baker Hall in UPLB.
Dr. Camacho, who succeeds Dr. Fernando C. Sanchez, Jr, is dean of the Graduate School and a professor of economics at the College of Economics and Management
He was elected by the UP Board of Regents at its 1354th meeting on Sept. 24 to serve a three-year term effective Nov. 1, 2020 to Oct. 31, 2023.
Dr. Camacho will pursue a vision to future-proof UPLB to sustain its relevance through the development of methods, approaches, and frameworks to minimize the cost and impacts of future events.
Dr. Camacho takes over the UPLB leadership in the midst of the COVID-19 pandemic and the Fourth Industrial Revolution (4IR) that have both caused disruptions in the university.
In his vision-mission statement, Dr. Camacho said that COVID-19 has exacerbated the tasks of alleviating poverty and unemployment, ensuring food security, and raising income and productivity.
He also said that with 4IR as a backdrop, the pandemic has unmasked the "greater problem of the digital divide that further hampers access to quality education, work, and livelihood opportunities."
4IR refers to the technological advancements that have blurred the lines between the physical, digital, and biological, as exemplified by artificial intelligence, supercomputing, genetic editing, robotics, virtual reality, nanotechnology, among others.
Dr. Camacho further said in his vision statement that he aspires for "a future-proofed university that has regained its exalted position as a respected center of academic excellence" and "a thriving academic community where the spirit of compassion is pervasive and palpable in all aspects of human interaction."
Dr. Camacho graduated in 2007 with a Doctor of Economics from the Graduate School of Economics at Kyoto University in Japan where he specialized in economics of education, labor, and human resource economics.
He finished MA in Economics of Development, specializing in education, labor, and development economics at Erasmus University International Institute of Social Studies at The Hague in Netherlands. He is a BS Economics graduate of UPLB.
From 2012 to the present, he served as dean of the Graduate School, overseeing the expansion of access to its programs by underserved sectors and areas in the country. (JMBo)