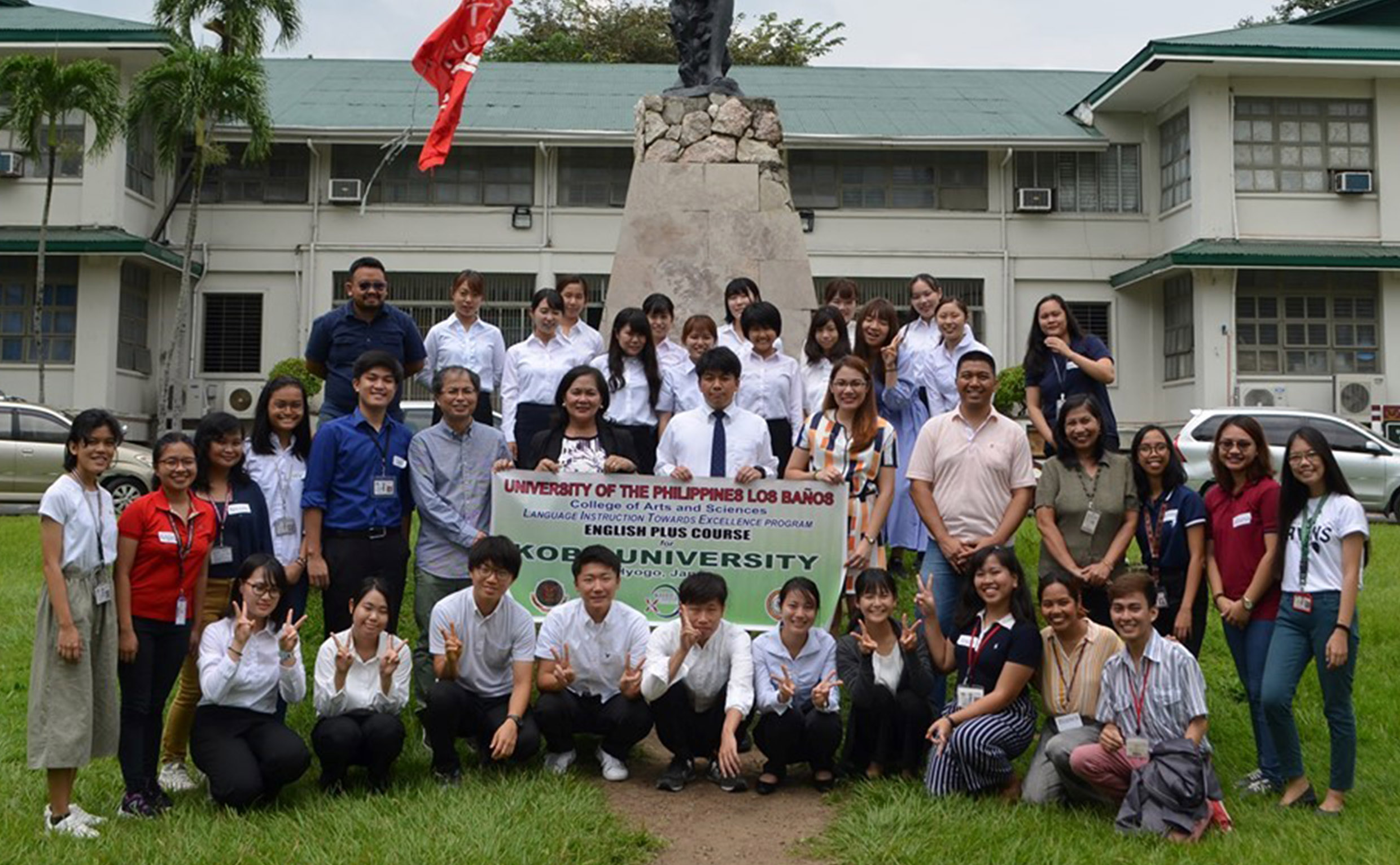 CAS-LITE Program mentors 35 Japanese students in English
The College of Arts and Sciences (CAS)-Language Instruction Towards Excellence (LITE) Program is currently training 35 students from Kobe University (KU), Hyogo, Japan in English Conversational Fluency and Vocabulary Enrichment; and Pronunciation Improvement and Oral Presentation.
The students currently in training, grouped according to batches of arrival since KU started sending its undergraduate and graduate students to UPLB in 2013, are: KOBE 10, composed of 15 students who arrived in Sept. 1; and KOBE 11, composed of 20 students who arrived in Sept. 8.
Each batch of trainees will undergo a three-week training.
Aside from classroom English lessons, the Japanese students will also be exposed to educational trips, namely: Laguna Towns, Costales Organic Farm, and UPLB-Makban Geothermal Plant.
These trips will allow them to experience the Filipino culture and provide content for their classroom lessons, as well.
With KOBE 10 was Dr. Yukio Tosa, vice dean, Graduate School of Agricultural Science, KU, Japan.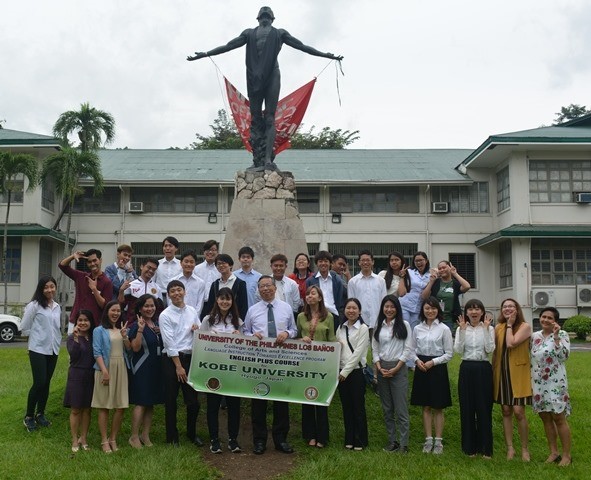 The training program is part of the Memorandum of Understanding between UPLB and Kobe University.
Featured top photo: The CAS-LITE Program welcomes KOBE 11, with 20 undergraduate students from Kobe University (KU), Japan . The students were accompanied by two faculty-guardians from KU, namely, Dr. Kaoru Ohta (second row, sixth from left) and Dr.Yutaka Sawada ( second row, eight from left).