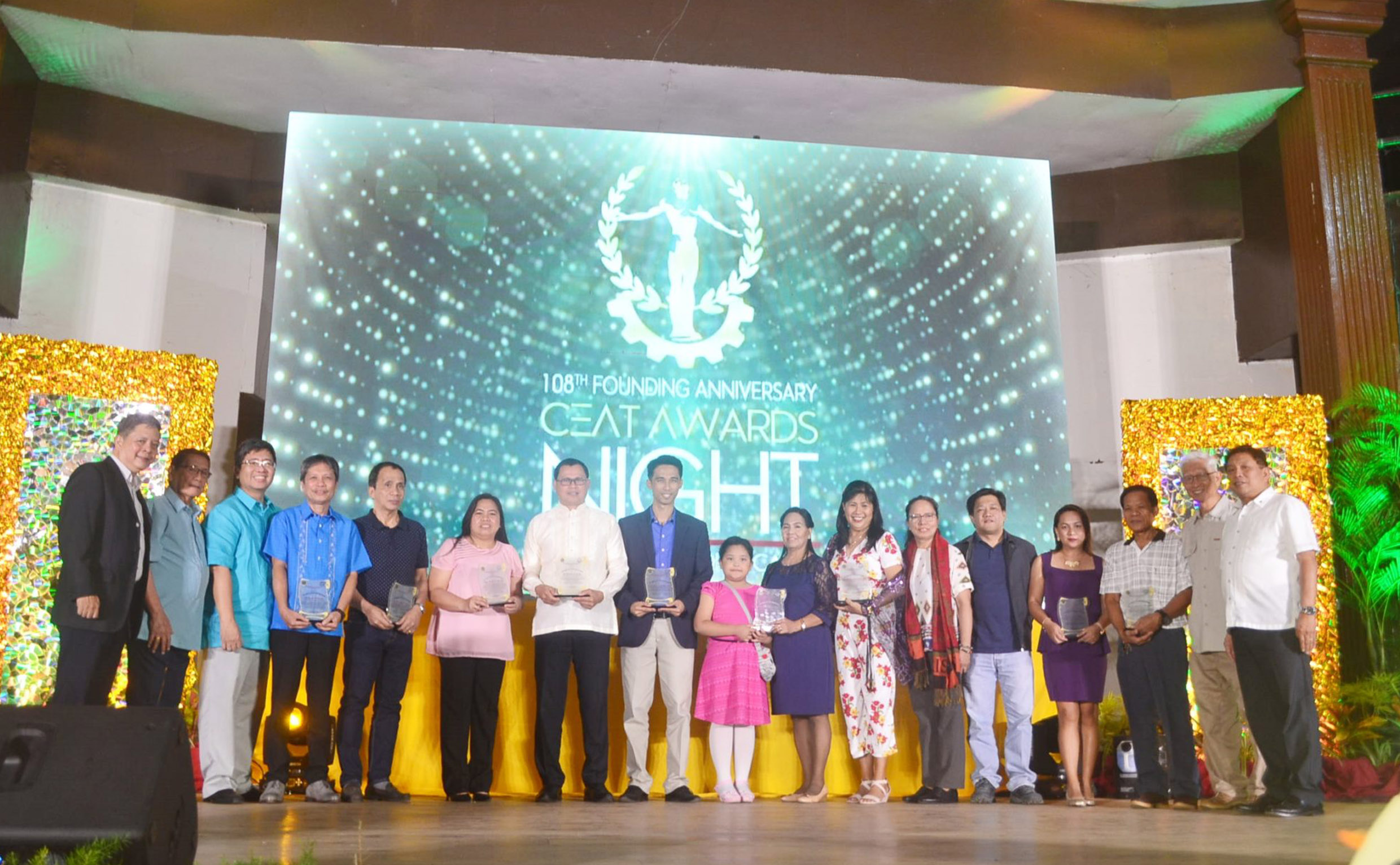 CEAT celebrates 108th founding year
"One of my dreams is to make UPLB an engineering university," said Chancellor Fernando C. Sanchez Jr., as he graced the 2020 College of Engineering and Agro-industrial Technology (CEAT) Awards Night.
The said event held on Feb. 24 at the Charles Full Baker Hall marked the 108th founding anniversary of the college.
Chancellor Sanchez acknowledged how CEAT, which started as the Department of Agricultural Engineering in 1912, has become one of the country's leading institutions in engineering education.
To be able to position the university as an engineering center, Chancellor Sanchez cited how the UPLB-CEAT administration has been working double-time to be able to include mechanical engineering in its stable of degree programs.
Currently, CEAT offers undergraduate programs in civil, electrical, and industrial engineering; and graduate programs in agricultural and biosystems and chemical engineering.
During the program, CEAT recognized its 2020 outstanding personnel, service awardees, retirees, and its board exam topnotchers last year.
Speaking on behalf of the awardees was Dr. Marloe B. Sundo, outstanding senior faculty member and director of the University Planning and Maintenance Office.
As a faculty member at the Department of Civil Engineering, he highlighted the importance of being a top performing school in board exams to the excellent academic, research, and extension reputation of the college.
In 2019, the Professional Regulation Commission named CEAT as a top performing school in four engineering board exams that the former administers, namely: agricultural and biosystems, chemical, civil, and electrical.
The college also produced ten topnotchers in different exams during the said period.
Present during the event were Dr. Rex B. Demafelis and Dr. Marish S. Madlangbayan, vice chancellor for research and extension and planning and development, respectively, and CEAT faculty members; Pantaleon Ll. Tabanao, president of the CEAT Alumni Association; Dr. Silvestre C. Andales, former dean; and the CEAT workforce, led by Dr. Dr. Arnold R. Elepano, dean, and Dr. Myra G. Borines, associate dean. (Mary Louise P. Pascual and Mary Jane F. Gallardo)