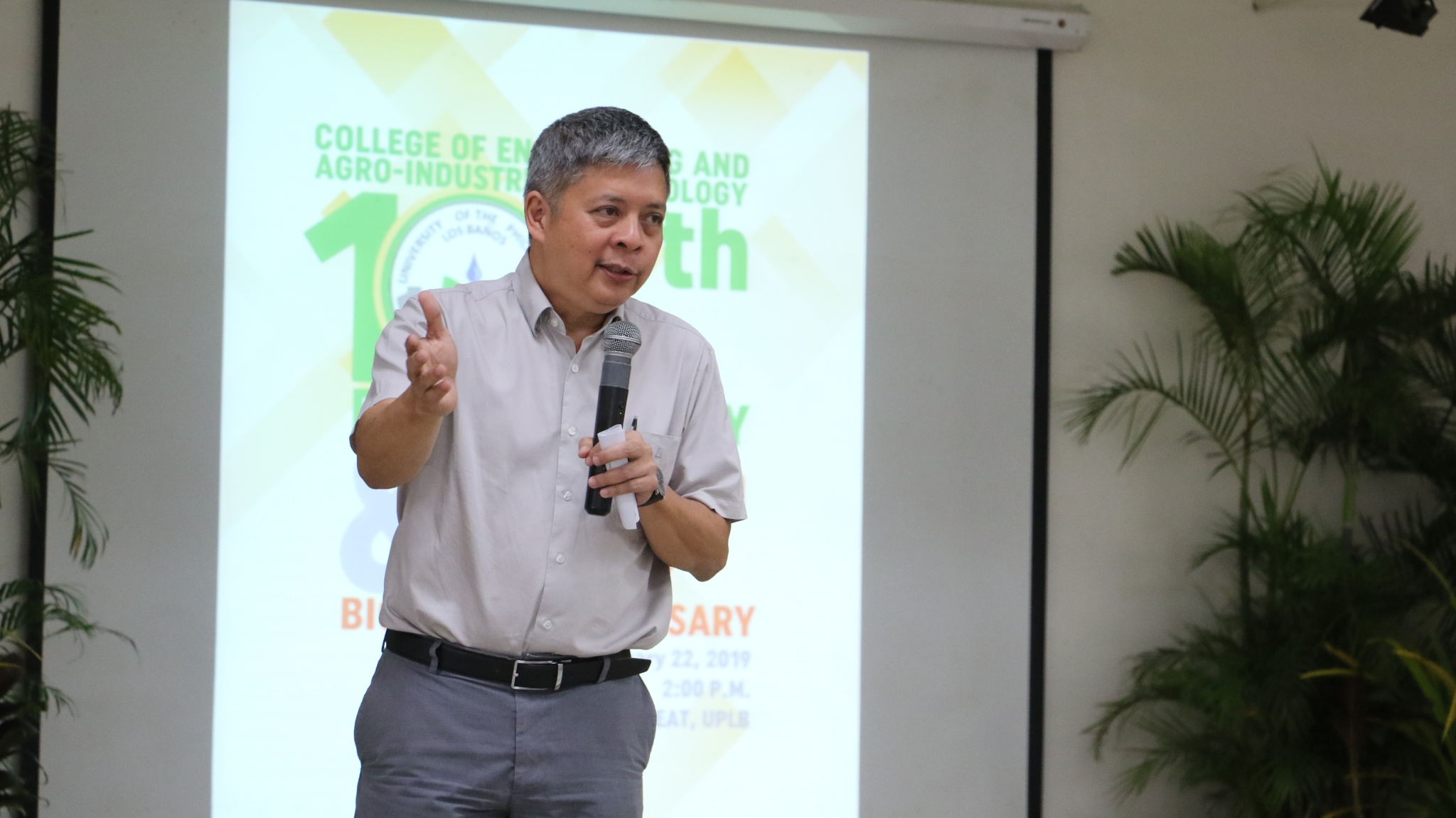 CEAT highlights "innovationeering" at its anniv celebration
Innovation served as the centerpiece of the twin celebration of the College of Engineering and Agro-industrial Technology (CEAT) and its Center for Agri-Fisheries and Biosystems Mechanization (BIOMECH) on Feb. 22.
CEAT celebrated its 107th anniversary while BIOMECH, its 40th.
With the theme "Building the nation through innovation," Dr. Arnold R. Elepaño, dean of CEAT, bannered the accomplishments of the college in innovating agro-industrial technologies for the benefit of the Filipinos.
Dr. Elepaño presented the "Innovationeering" track now incorporated in the revised four-year BS curricular programs of the college.
CEAT offers BS Agricultural and Biosystems Engineering, BS Chemical Engineering, BS Civil Engineering, BS Electrical Engineering, and BS Industrial Engineering.
Gracing the occasion were UPLB's vice chancellors, namely: Dr. Portia G. Lapitan (academic affairs); Dr. Rex B. Demafelis (research and extension); and Dr. Marish Madlangbayan (planning and development).
In her message on behalf of Chancellor Fernando C. Sanchez, Jr., Dr. Lapitan recognized the role of CEAT's alumni in the college's achievements.
"You're standing tall now because you are standing on the shoulders of those before you, particularly the [CEAT alumni]," Dr. Lapitan said.
Dr. Victor A. Rodulfo Jr., director of BIOMECH, also acknowledged the support of the alumni, as well as the UPLB administration, in CEAT's accomplishments.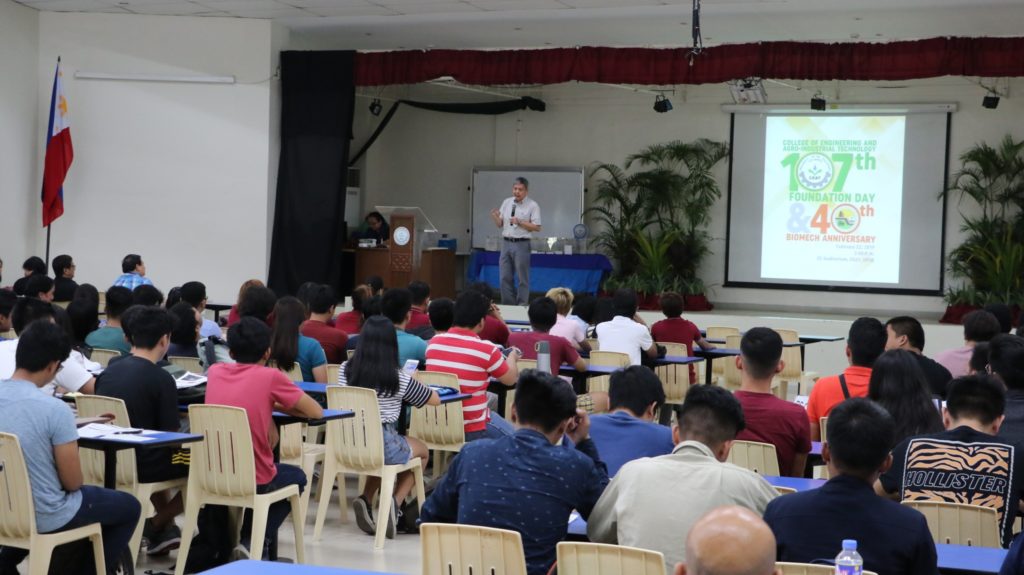 The celebration served as a venue to recognize the college's outstanding faculty, staff and research team; loyalty awardees among its workforce; 2018 board examination topnotchers; and top students from its five undergraduate programs.
The college's official audio-visual presentation was also presented for the first time in the public.
Present during the event were former CEAT deans, Dr. Arsenio N. Resurreccion and Dr. Victor B. Ella. Engr. Pantaleon Ll. Tabanao, CEAT Alumni Association president and Dr. Casiano S. Abrigo Jr., UPLBFI executive director also attended the celebration. (Mary Jane F. Gallardo)