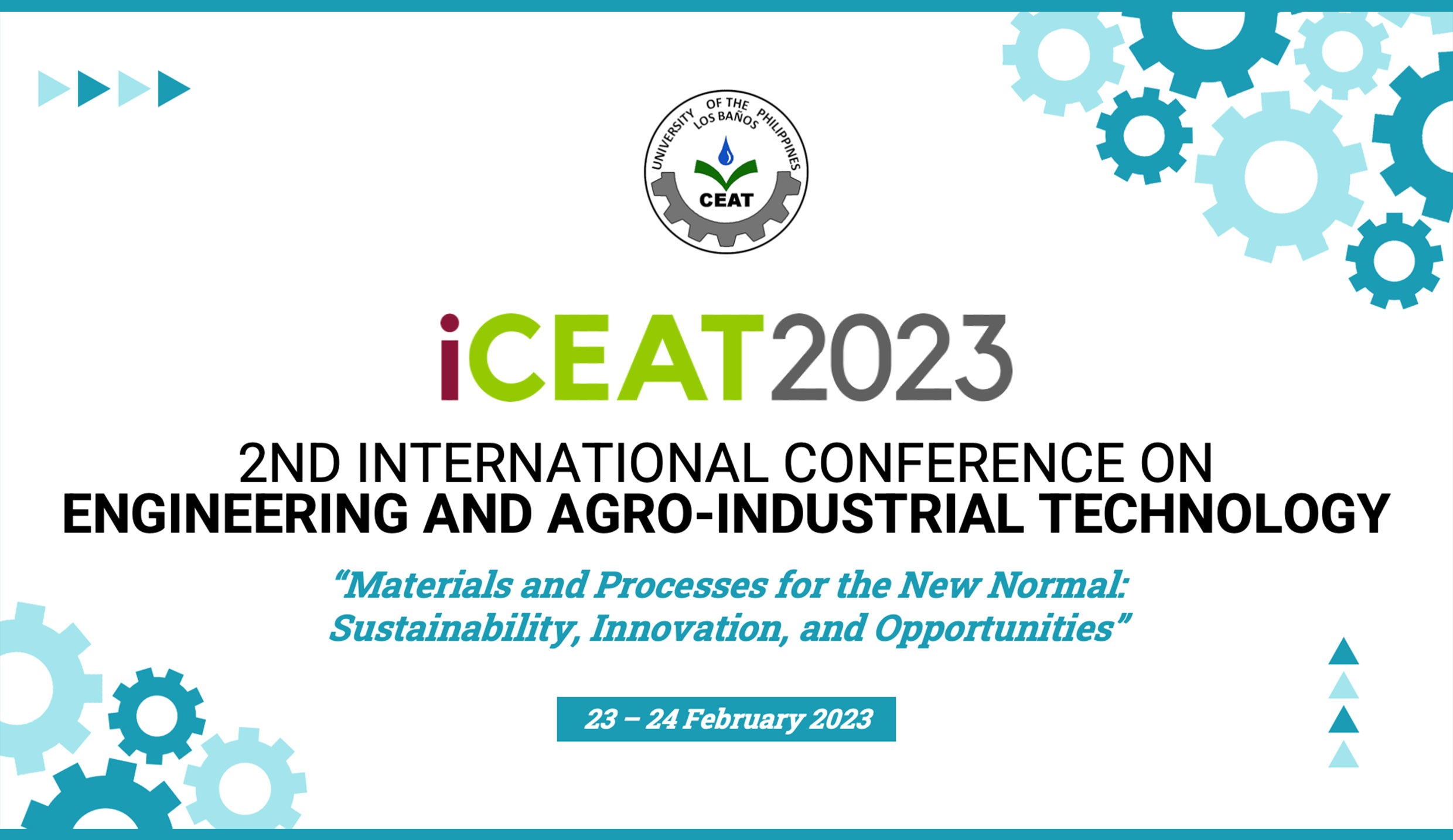 CEAT to hold 2nd Int'l Conference on Eng'g and Agro-Industrial Technology
The College of Engineering and Agro-industrial Technology (CEAT) will hold the 2nd International Conference on Engineering and Agro-industrial Technology (iCEAT 2023) on Feb. 23-24 via virtual conferencing.
With the theme, "Materials and Processes for the New Normal: Sustainability, Innovation, and Opportunities," the conference will provide a venue for experts, educators, policymakers, and industries to explore, discuss, and interconnect trends and advances in materials and processes in various engineering fields.
These fields are agro-industrial technology, civil and environmental engineering, electrical and energy engineering, manufacturing and mechanical design, and materials engineering.
Renato U. Solidum, Jr., science and technology secretary, will give the keynote speech while speakers from various international organizations and institutions will speak at the plenary sessions.
iCEAT 2023 is organized by CEAT faculty members and staff through its steering committee led by Dr. Rossana Marie C. Amongo, dean of CEAT, as chair and Christian C. Vaso, faculty member, as co-chair.
The organizing committee, composed mainly of faculty members from the Department of Engineering Science and Department of Mechanical Engineering is led by Dr. Jey-R S. Ventura, chair, and Dr. Ralph Kristoffer B. Gallegos as co-chair.
For more information, visit https://iceat.uplb.edu.ph/ and follow facebook.com/uplbiceat.Adrian A. Borja, Aidrean P. Opaco)
Aligned with our commitment to: