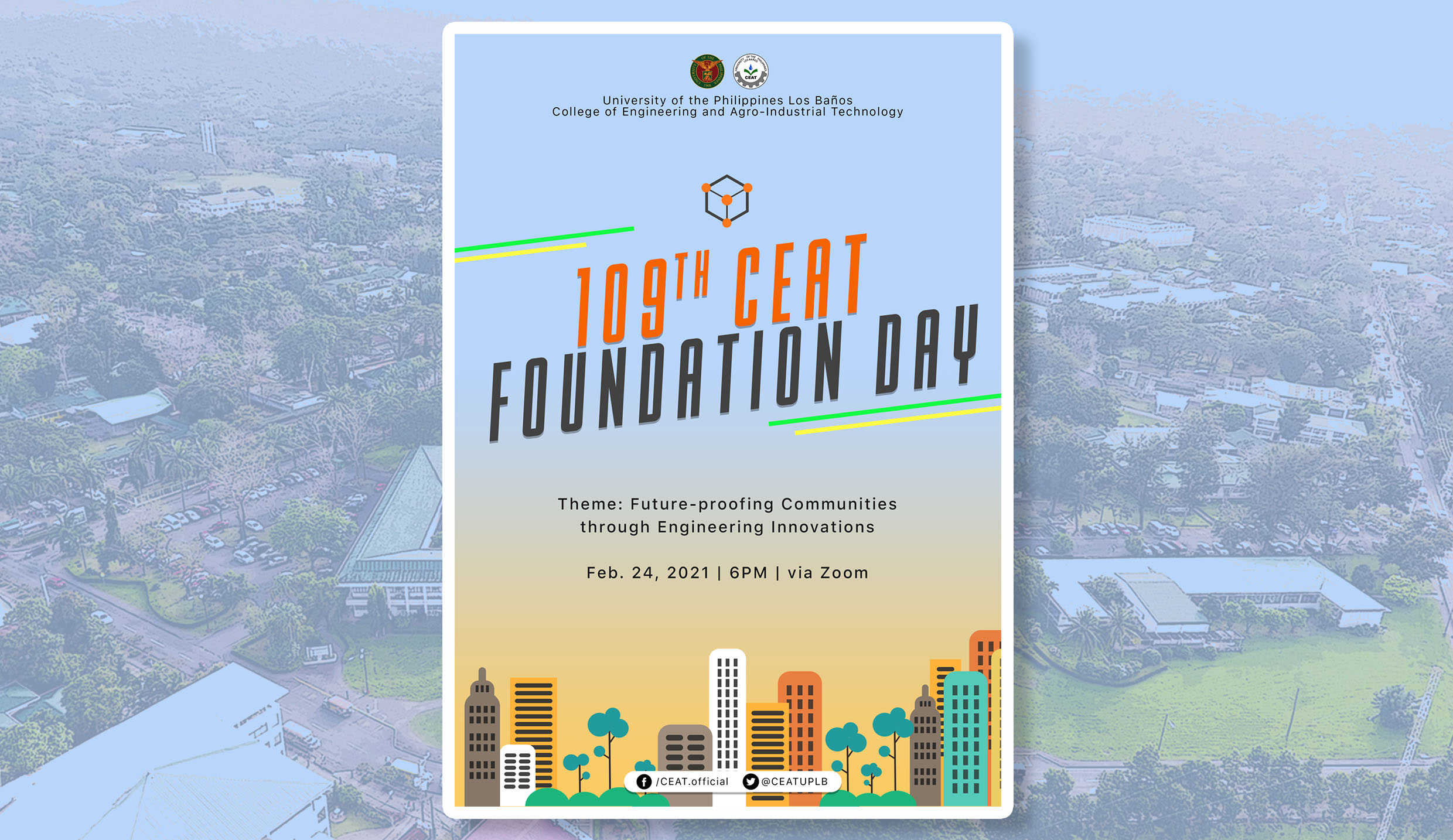 CEAT to mark its 109th anniversary
The College of Engineering and Agro-Industrial Technology (CEAT) is celebrating its 109th Founding Anniversary.
With the theme "Future-proofing Communities through Engineering Innovations," CEAT is holding a month-long celebration showcasing a line-up of activities including media interviews with selected alumni, awarding ceremony, students' contest, and lecture series.
CEAT alumni will be guesting in Tatak UPLB, a segment in the program, Galing UPLB over Radyo DZLB Ang Tinig ng Kaunlaran, on Feb. 12, 19, and 26,  at 3-4 PM. It will be livestreamed through Radyo DZLB Facebook Page and will also air over Royal Cable TV6 from 10 to 11 AM, Saturday.
The CEAT webinar series, which will feature topics that will be presented by each of the six academic units of the college, will be held on Feb. 22-27 at 10-11 AM.
The annual awarding ceremony, 2021 CEAT Awards Night, which will be held online via video conference for the first time will happen on Feb. 24 at 6 PM.
The student competition, Himig at Sayaw, will also be holding an online edition for the first time, on Feb. 25 at 6 PM. (Mary Jane F. Gallardo)