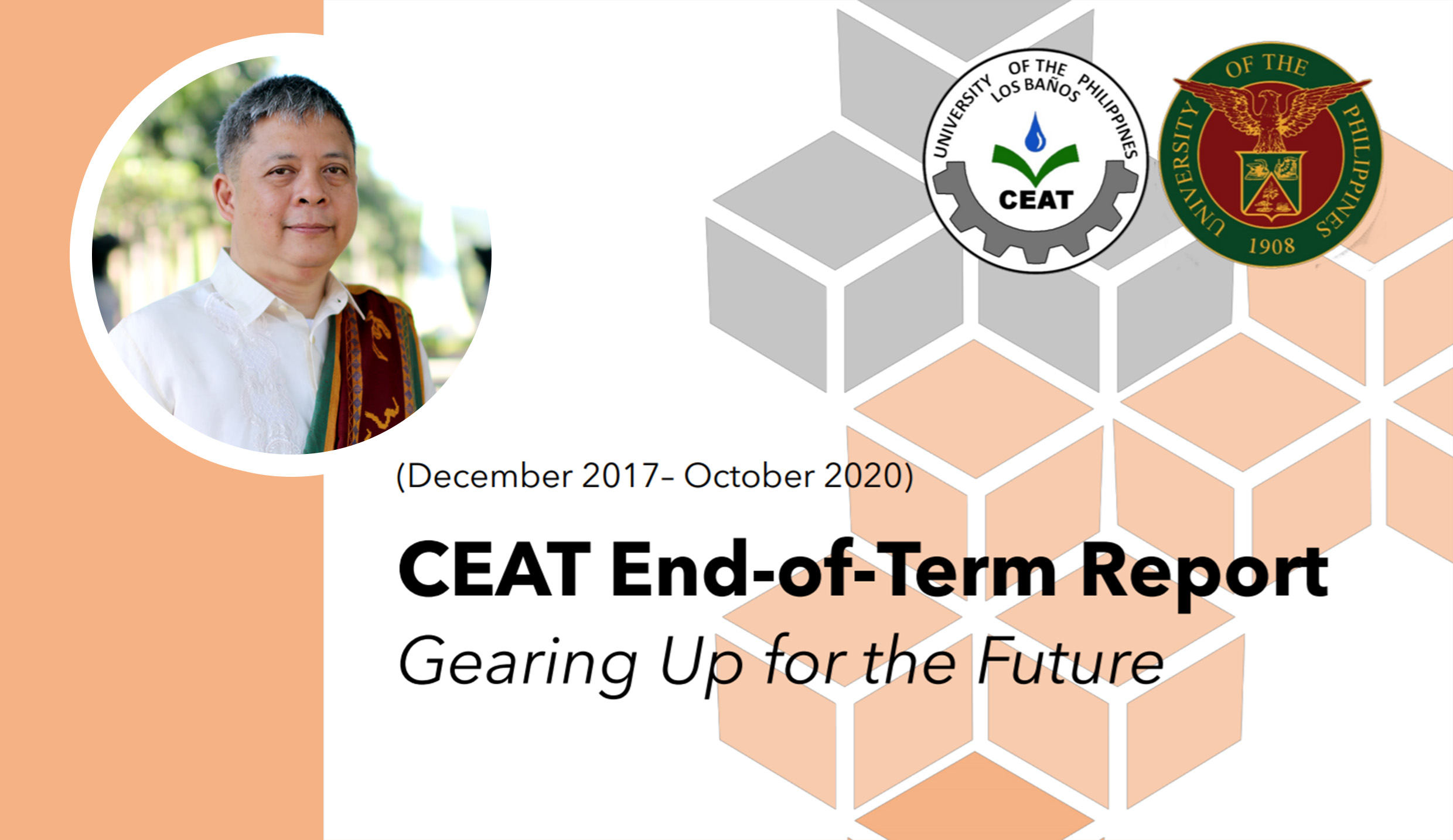 CEAT wraps up accomplishments for 2017-2020
As part of the search process for the next dean of the College of Engineering and Agro-Industrial Engineering (CEAT), its former dean, Dr. Arnold R. Elepaño, gave an online presentation of the college's accomplishments from 2017 to 2020 on Jan. 5.
Among the highlights of his presentation were the revision of the CEAT curricular programs in response to the implementation of the K-12 program in 2018, the institution of the BS Mechanical Engineering program, and the ascent of the Institute of Agricultural Engineering to the Institute of Agricultural and Biosystems Engineering.
He also presented the programs and activities that CEAT has initiated and engaged in to strengthen linkages with the private sector, international universities, alumni, and to enhance its graduates' skills in research, innovation, and entrepreneurship.
Dr. Elepaño who served three terms as CEAT dean from November 2011 to October 2020 also recounted the college's active involvement in the efforts against COVID-19 through its Technology and Facility Innovation Committee.
In a short forum following his presentation, he acknowledged the support of the CEAT community as fundamental to its accomplishments and highlighted the importance of maintaining a good working relationship with constituents to facilitate the smooth implementation of programs and activities.
The nomination period for the next dean of CEAT will end on Jan. 11. The list of nominees will be released to CEAT constituents on the same day through email.
All nominees will be given until Jan. 18 to submit their three- to six-year plan and vision for CEAT. The search committee will then conduct interviews with CEAT teaching staff, researchers, administrators, students, and alumni from Jan. 19 to 22 and will hold an open forum with the nominees on Jan. 26. (Jessa Jael S. Arana)