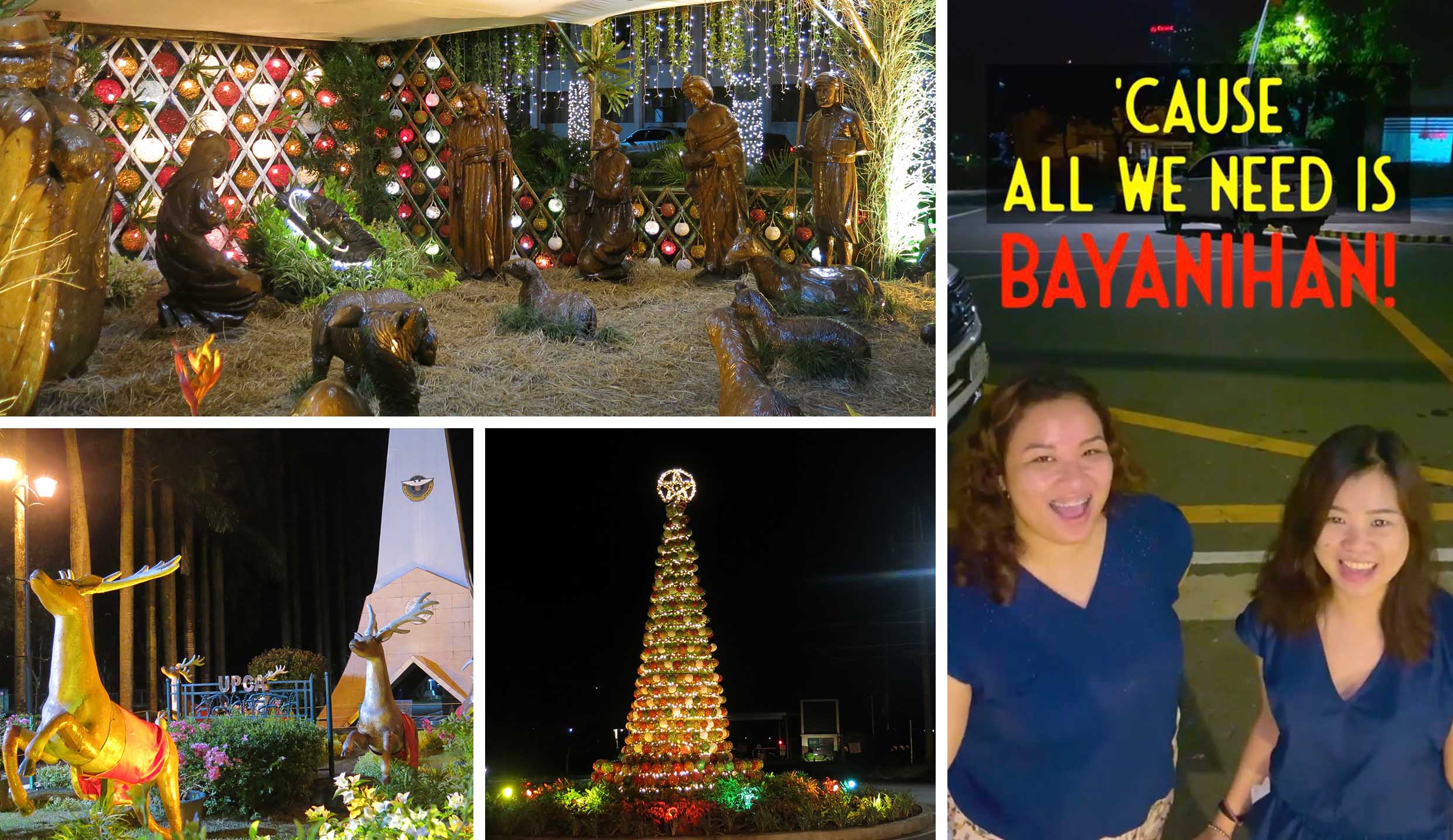 CEM bags 1st place in UPLB TikTok challenge
The College of Economics and Management (CEM) bagged the first place in the TikTok contest #FunnyLittleChristmas held by the UPLB community to celebrate the Christmas season.
The contest winners were announced in conjunction with the UPLB Online Christmas Lighting Ceremony at 5:30pm on Dec. 6 and the launching of the UPLB Tiktok channel.
The winning TikTok entry was a parody of Korean boy group BTS's "Permission to Dance" with original lyrics written by CEM faculty Jefferson A. Arapoc.
The video featured dance sequences by CEM's faculty, staff, and administrative heads.
In CEM's response to winning the first place, faculty member Renen Szilardo C. De Guzman, said that their video was conceptualized while thinking about the "heart of UPLB."
"We made this song in order for us to feel Elbi," he said, using the local moniker for UPLB.
"Kaya we conceptualized this song for the UPLB community na nandito man, nasa ibang bansa, o online. (We conceptualized this song for the UPLB community, whether they are here, abroad, or online.)
He expressed their gratefulness for having been given the opportunity to express this through the competition.
Winning second place was the College of Forestry and Natural Resources with their "reindeers to riders" theme; and third place, the School of Environmental Science and Management with their unique rendition of the Broadway classic "Seasons of Love."
Prior to the announcement of winners, the 15 entries to the Tiktok contest and special presentations were shown to the delight of the online audience who sent in their comments expressing their enjoyment while watching the program.
In his message during the online program, Chancellor Jose V. Camacho, Jr. said that the lighting event is a testament that the Christmas season was still worth celebrating despite the odds of the global pandemic.
He recounted recent University milestones that indicate a hopeful future ahead, such as the offering of the UPLB Copeland Gym for the Los Baños municipality's vaccination activities to help achieve herd immunity, and the partial reopening of the campus to the public on weekends and holidays.
He also shared to the audience the remarks by a team from the Commission on Higher Education and the COVID-19 Inter-Agency Task Force for the Management of Emerging Infectious Diseases Resolutions that UPLB may be closer to opening its laboratories for graduating students and hopefully re-opening for face-to-face classes.
"I look forward to a better year coming, and I hope that we will be able to see each other personally during the 2022 Christmas Lighting here on the campus," he said.
A replay of the whole ceremony can still be watched on the UPLB Facebook Page.
This is the second time that UPLB has held the annual Christmas lighting ceremony online. The ceremony has traditionally gathered the UPLB community before lighting up the Nativity Scene, which it has consistently put up since 2006.
UPLB's TikTok account will be featuring the University's activities, research products, and campus sights. (Jessa Jael S. Arana)