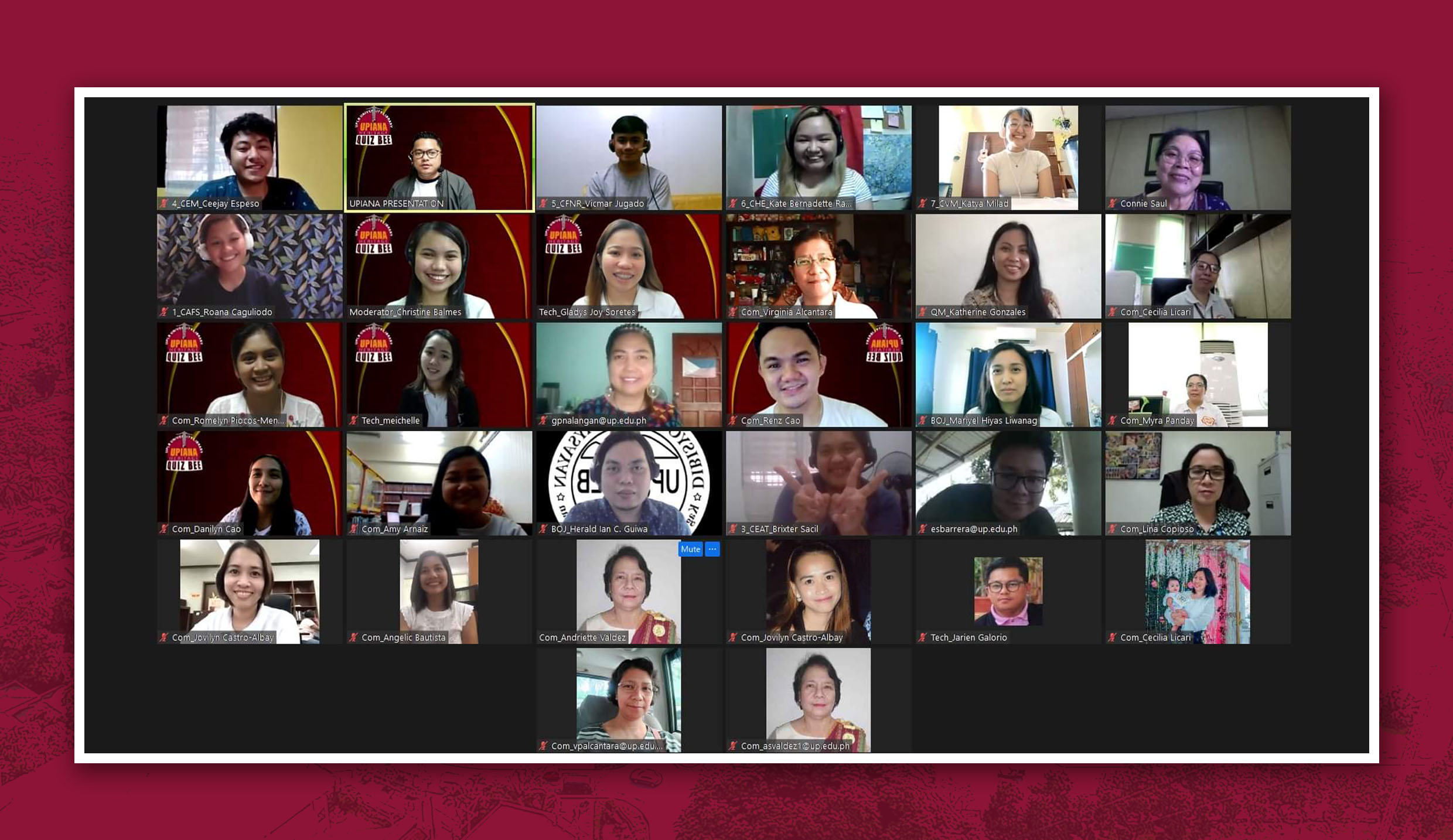 CEM student wins UPIANA Heritage Quiz Bee
Carlito Jose B. Espeso III, a student at the College of Economics and Management was hailed as the champion in the 5th UPIANA Heritage Quiz Bee held via video conference on March 25.
UPIANA Quiz Bee is spearheaded annually by the University Library to inculcate and explore the richness of UP. UPIANA refers to things, events, personalities, and milestones in UP and UPLB. Used as a term to describe the officially published and/or unpublished materials emanating from and pertaining to the UP System, UPIANA takes inspiration from the term Filipiniana, which refers to library resources about the Philippines.
This year's UPIANA was held in partnership with the Department of Social Sciences and the Department of Humanities in celebration of the 102nd founding anniversary of UPLB and the 99th Founding Anniversary of UP System Libraries.
Espeso garnered 101 points while the College of Development Communication, represented by Naomi Jean Unlayao, retained its 2nd place in the UPIANA in 2019.
The 3rd place winner is Vicmar F. Jugado representing the College of Forestry and Natural Resources.
The 2020 UPIANA, supposed to be held on March 16, 2020, was postponed when quarantine measures were first imposed in an effort to contain the pandemic in the country.
Criteria and guidelines for the mechanics of the quiz bee were revised to comply with the virtual process. For participants, instead of three members representing each college, only one participant was considered.
Serving as UPIANA judges were Gladys P. Nalangan (DSS), Herald Ian C. Guiwa (DSS) and Mariyel Hiyas C. Liwanag (DHum).
Katherine M. Gonzales, a faculty member at DHum, was this year's quizmaster. (Virginia P. Alcantara)