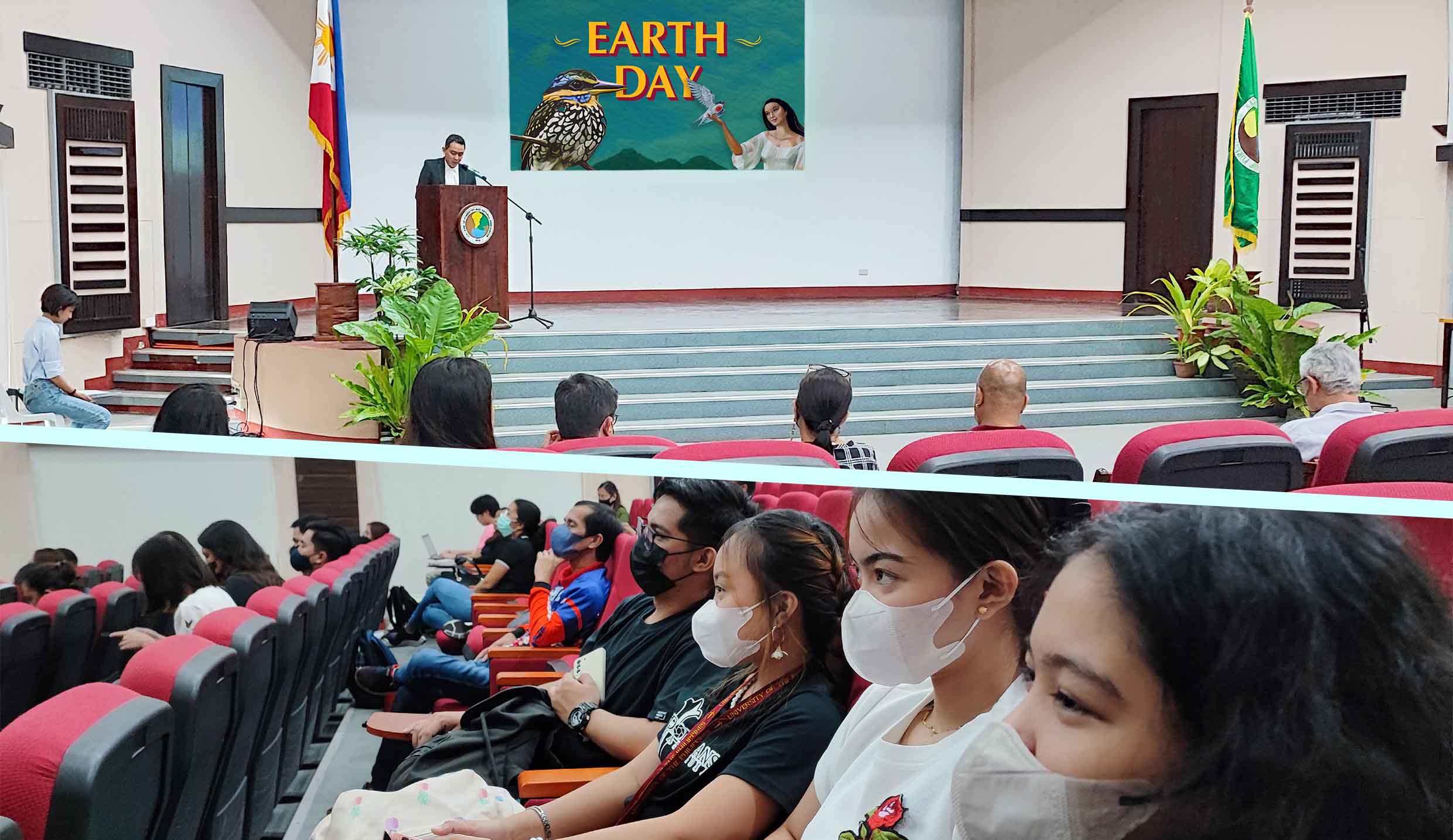 CFNR celebrates Earth Day 2023 with NEDA
The UPLB College of Forestry and Natural Resources (CFNR) was the recipient of the Earth Day 2023 Celebration Lecture hosted by the National Economic and Development Authority – Agriculture, Natural Resources and Environment (NEDA-ANRES) held on April 27 at the Nicolas P. Lansigan Auditorium of CFNR.
With the theme, "Invest in Our Planet," lectures were presented by representatives from NEDA, the Ecosystems Research and Development Bureau of the Department of Environment and Natural Resources (DENR-ERDB), Forest Foundation Philippines (FFP), ASEAN Centre for Biodiversity (ACB), International Rice Research Institute (IRRI), CFNR, and the Energy Development Corporation (EDC).
Rory J. Dacumos, OIC-assistant director of NEDA-ANRES opened the program, followed by a welcome message from Dr. Analyn L. Codilan, associate dean of CFNR.
The following lectures were presented: Overview of the Philippine Development Plan 2023-2028 by Jessa Danica Villa L. Agcopra, OIC chief of NEDA-ANRES; the CALABARZON Regional Development Plan 2023-2028 by Jennylyn P. Jucutan, supervising economics development specialist, NEDA Regional Office CALABARZON; ERDB's Initiatives in Promoting Sustainability of Urban Areas by Maria Lourdes G. Ferrer, ERDB director; Rooting for the Future: Forest Foundation Philippines by Atty. Jose Canivel, executive director of FFP; Investing on ASEAN Rich Natural Heritage by Nheden Amiel D. Sarne, programme specialist at ACB; Initiatives of IRRI on Ensuring Food Security Amid the Climate Crisis by Dr. Alice Laborte, IRRI senior scientist; and, Investing in People and Forests Towards Sustainable Forestry and Natural Resources by CFNR Dean Marlo D. Mendoza.
For. Jimson Solatre, BINHI Greening Legacy Program lead of EDC delivered the final lecture on the topic, BINHI: Investing for the Future.
The program was attended by CFNR faculty, staff, and students. (By Louie D. Amongo)
Aligned with our commitment to: