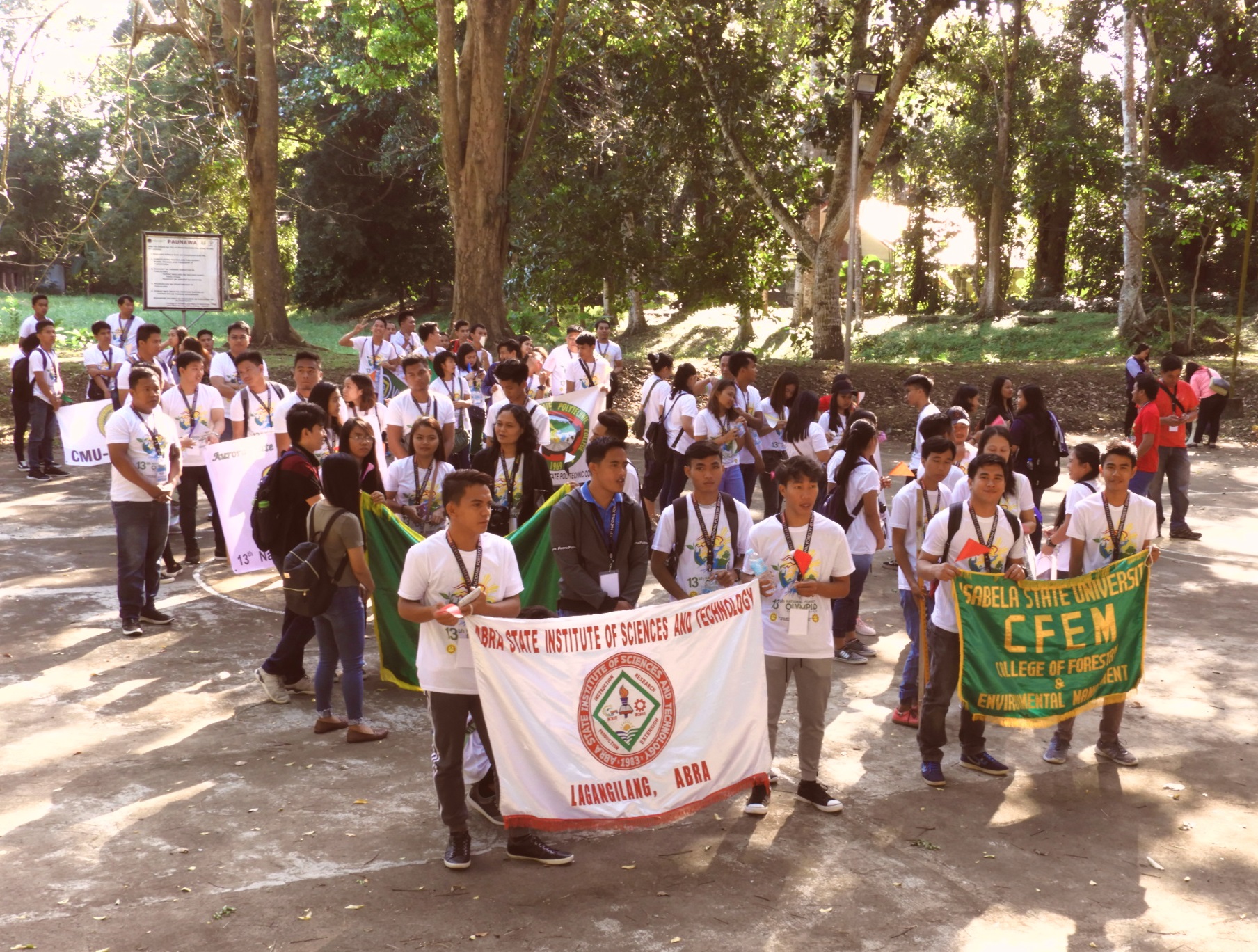 CFNR hosts 13th National Forestry Olympiad
The battle for the best forestry school in the Philippines is now on.
Seventeen schools are gearing up for the epic scholastic competition at the 13th National Forestry Olympiad (NFO) at the CFNR from Feb. 18 to 22. The theme for this event is "Conservation of Forests for Sustainable Ecosystem Services".
Organized by the UP Zeta Beta Rho Honor Fraternity and UP Mussaenda Honor Sorority, teams will go through seven events to determine the champion. The best and brightest students from each participating college or university will showcase their skills in tree measurement, identification of forest diseases, leaf identification, forest surveying, seed identification, and wood identification. A quiz contest will also be held to cap off these events.
Dr. Willie P. Abasolo, CFNR dean, welcomed all the contingents to the event at the opening ceremony. He highlighted the important role of students as future foresters in view of Bill No. 9088 or "Sustainable Forest Management Act" that was recently approved on its second reading by the House of Representatives.
"NFO has always been more than a competition, it is a venue for forging friendships among the different forestry schools and learning new things for better management of our forests," Dean Abasolo said.
NFO, launched in 1994, is held every two years. According to the official joint statement of the organizers, the event "aims to promote linkages among forestry students and institutions they represent, as well as higher sense of environmentalism and commitment for the conservation and sustainable management of the country's forest and natural resources."
Representing CFNR are students: John Marlon Magbuo, Mitzi Pamulaklakin, Jolimar Rodriquez, and John Michael Cornito. Assistant Professor Arthur Glenn Umali is the team's head coach.
This year's champion will receive PhP20,000 cash, a trophy, and medals. The first and second runner-up will get PhP15,000 and PhP10,000 cash, respectively; and each, a trophy, and medals. (Aileen C. Simondac-Peria CFNR)