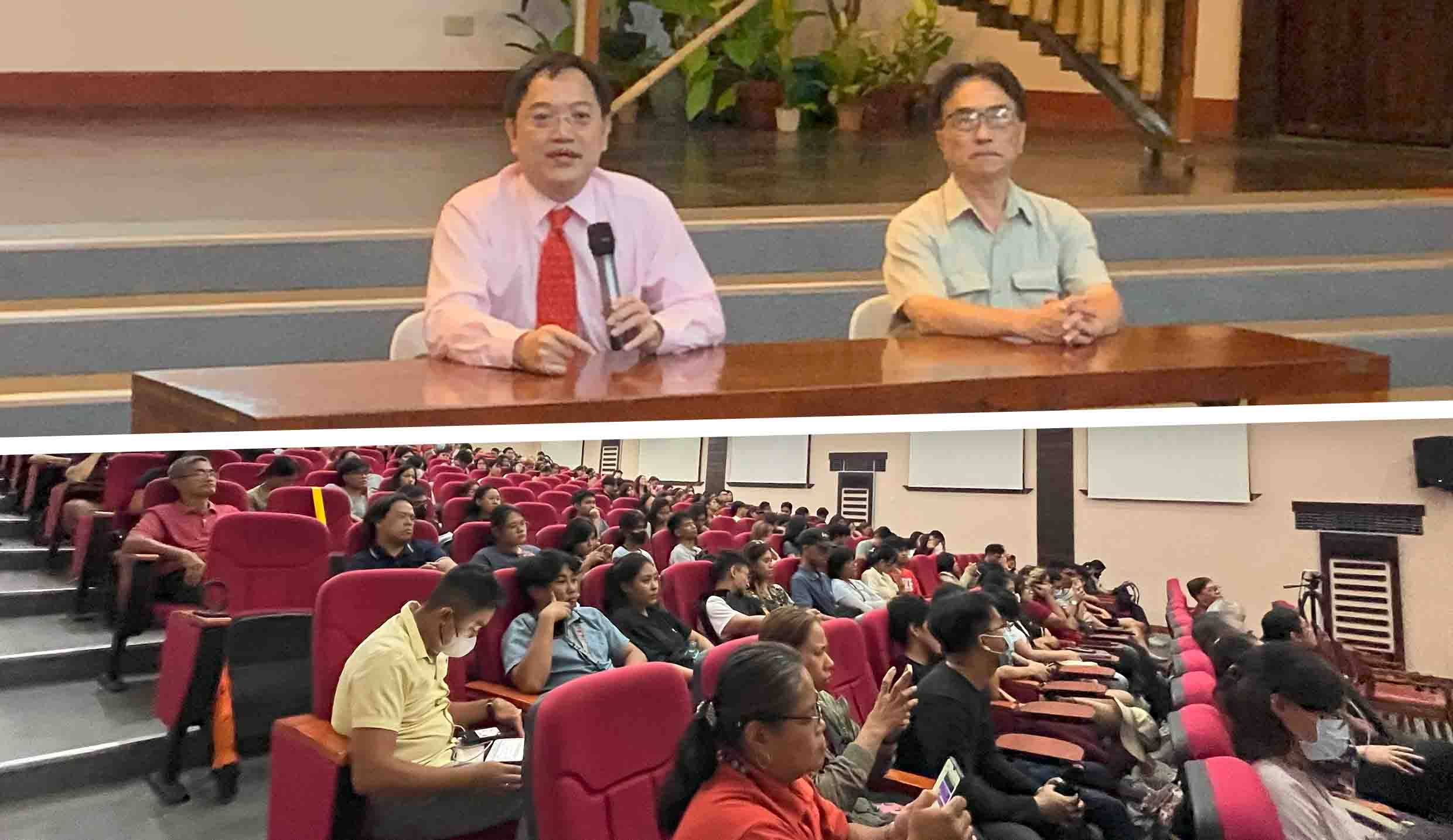 CFNR, Nat'l Taiwan Uni hold seminar on exp'tal and educ'n facilities
The UPLB College of Forestry and Natural Resources (CFNR), through the Office of the Coordinator for Research, Extension and Linkages (OCREL), in partnership with the Experimental Forest, College of Bioresources and Agriculture, National Taiwan University (NTU), successfully held a forestry seminar on Nov. 13 at the Nicolas P. Lansigan Auditorium.
The event is part of the five-day visit of the officials and staff of the NTU Experimental Forest, which aims to improve collaborations with foreign academic institutions in support of the college's goal for internationalization.
CFNR Dean Marlo D. Mendoza welcomed the 220 seminar participants and thanked the guests from Taiwan for the opportunity to exchange knowledge and experiences on forestry practices.
Dr. Nathaniel C. Bantayan, vice chancellor for research and extension, delivered a message on behalf of Chancellor Jose V. Camacho, Jr., highlighting the importance of strengthening linkages between the universities.
Dr. Chiang Wei, associate director of the NTU Experimental Forest, gave the first talk on the operation and management of the said facility.
He shared their university's programs, mainly on teaching and field practice, academic research, demonstration in forest management, and resource conservation.
He also introduced "Forest Therapy," which promotes human health and alleviates stress through immersion in the forest environment and other guided training/activities.
Dr. Liu Shing-Wang, senior technical specialist at NTU, spoke about the operation of the Xitou Nature Education Area.
This facility showcases forest sustainable management practices, educational practice and research, maintenance of tourist facilities, and guided tours.
Xitou Nature Education Area has a social carrying capacity of around 8,700 daily visitors. Through this facility, they aim to instill the value of sustainability in conservation and environmental protection by combining theories and practical experiences in the field.
In her closing remarks, Dr. Analyn L. Codilan, CFNR associate dean, expressed appreciation for the productive discussions and the seminar's success. She also conveyed her hope for a longer-lasting and stronger relationship with NTU. (Kristel S. Victoria, CFNR-CIMRC)
Aligned with our commitment to: