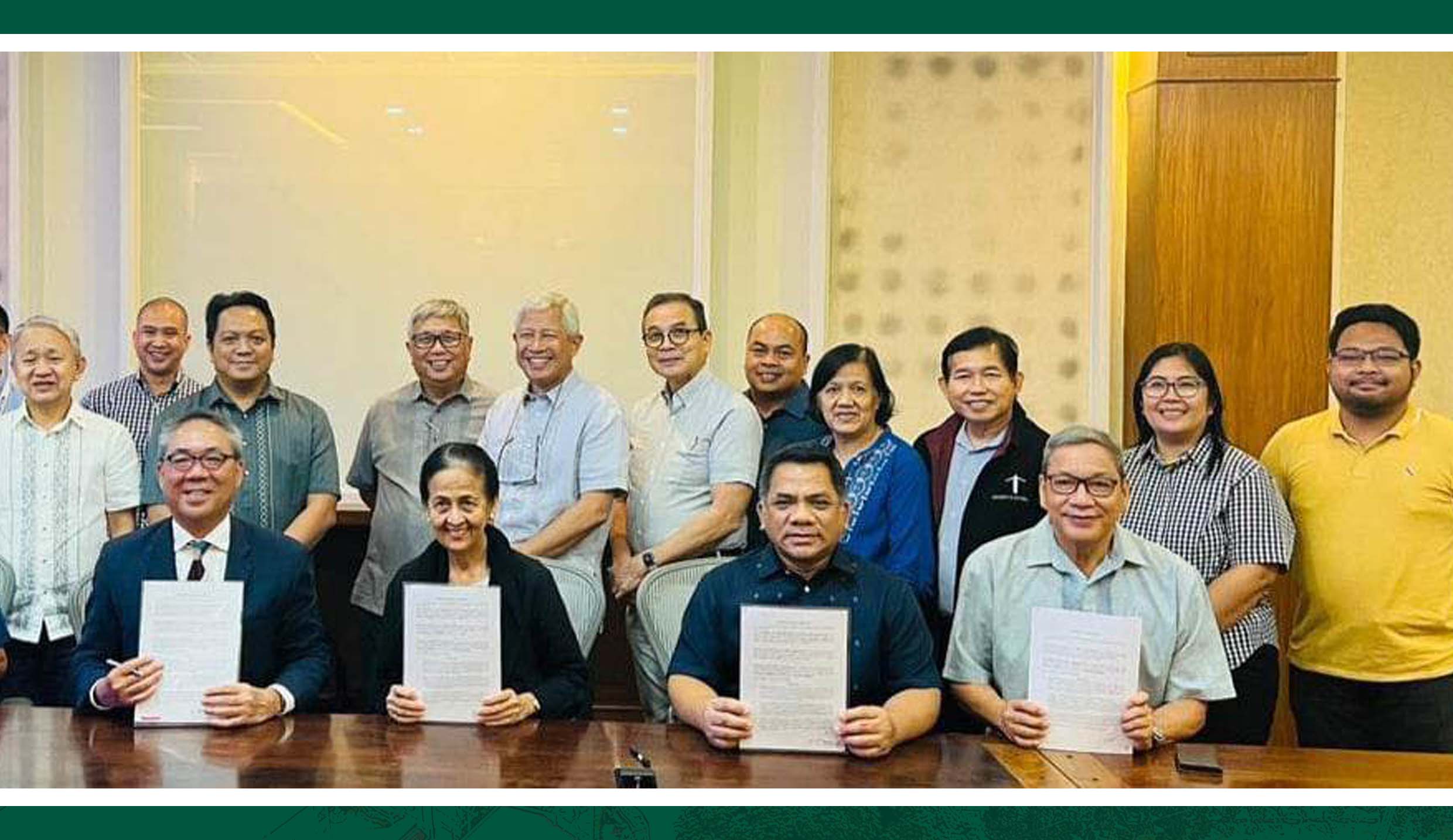 CFNR to develop joint carbon credit program with Marubeni PH and SPLC
The UPLB Foundation, Inc. (UPLBFI) signed a Memorandum of Agreement (MOA) with Marubeni Philippines Corporation (Marubeni Philippines) and Sirawai Plywood and Lumber Corporation (SPLC) last May 15, 2023 to develop a joint carbon credit program through afforestation, reforestation, and revegetation (ARR).
The College of Forestry and Natural Resources (CFNR) of UPLB will be working with Marubeni Philippines and SPLC (also known as Dacon Corporation) to develop the joint carbon credit program aimed at protecting and increasing the forest land in the country.
UPLB-CFNR will provide technical assistance in preparing the feasibility study which will be an input to the Project Design Document (PDD) of the Carbon Credit Project.
The feasibility study will be conducted in Candoni, Negros Occidental and other nearby areas in coordination with the Department of Environment and Natural Resources (DENR).
This big-ticket project will promote academe-industry-government collaborations and sustainable conservation and reforestation in the country.
President and CEO Shigeru Shimoda of Marubeni Philippines, Director Luz Consuelo Consunji of SPLC, and Chancellor Jose V. Camacho Jr. as the chair and president of UPLBFI were the signatories of the MOA.
CFNR was represented by the following: Dean Marlo Mendoza, Associate Dean Analyn Codilan, former chancellor and Professor Emeritus Victor Rex Cruz, Dr. Juan Pulhin, and Dr. Pastor Malabrigo.
UPLBFI Executive Director Enrico Supangco and DMCI president Isidro Consunji were also present during the signing.  (Ana Vera G. Oleta and Kyle Ramiel F. Dalangin)
Aligned with our commitment to: