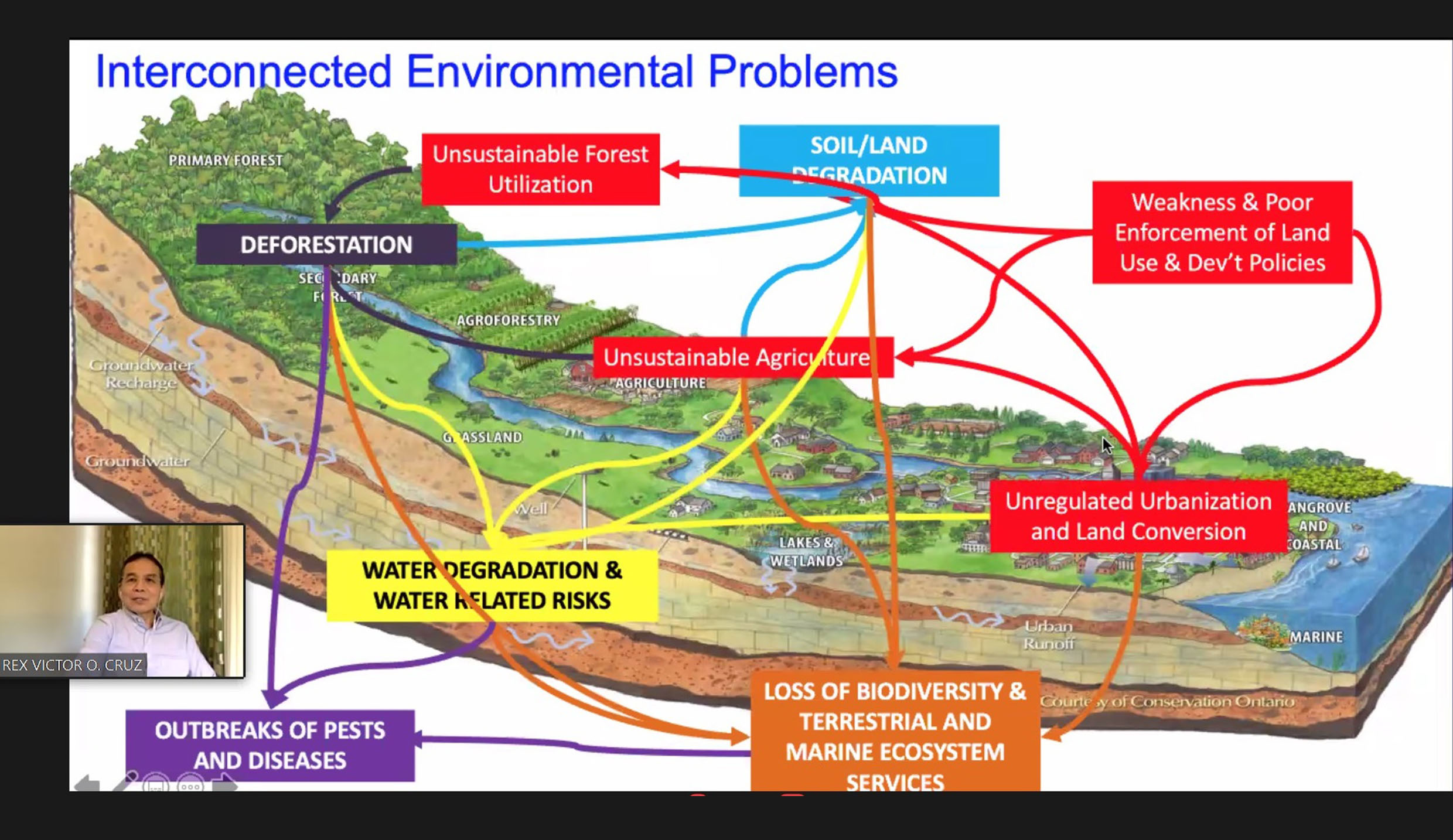 CFNR-TREES holds free CPD training for licensed foresters
The Training Center for Tropical Resources and Ecosystems Sustainability (TREES) recently hosted two webinars to help foresters comply with the Continuing Professional Development (CPD) requirement for the renewal of their professional license.
The free webinars, which were held via Zoom and broadcasted through Facebook live, were part of TREES's webinar series "Foresters' CPD webinars: upscaling forestry professionals, tackling the global crisis."
According to For. Roberto P. Cereno, director of TREES, they held the webinars to provide online learning opportunities to forestry professionals while staying under quarantine or working from home during the COVID-19 pandemic.
The learning event, he added, sought to update foresters on various subject matters in forestry, ecosystem, and natural resources management.
Holding the webinars online, For. Cereno noted, enabled TREES to reach a wider audience and accommodate participants from all over the country.
The webinars featured topics discussed by Dr. Juan M. Pulhin and Dr. Rex Victor O. Cruz, both and Academicians at the National Academy of Science and Technology and professors at the College of Forestry and Natural Resources (CFNR). TREES is a research and extension unit of CFNR.
Dr. Pulhin delivered the lecture in the first webinar on Oct. 21, entitled "Adapt or perish: enhancing climate resilience of communities and ecosystems through collaborative management."
He discussed the importance of involving local communities in forest management to facilitate better understanding of the vulnerabilities brought about by climate change, while also enabling forest management institutions to design science-based programs that take into account the needs and experiences of the public.
The second webinar, tackled by Dr. Cruz on Oct. 28, was entitled, "How to keep our streams running: innovations in watershed resources management."
He discussed the importance of collaboration between forest management agencies and local government units and using watershed-based land use planning to achieve local development goals while also sustaining water and ecosystem services.
Registered foresters who completed a webinar and passed the exam afterwards were able to earn three CPD units for each webinar. (Jessa Jael S. Arana)
Aligned with our commitment to: