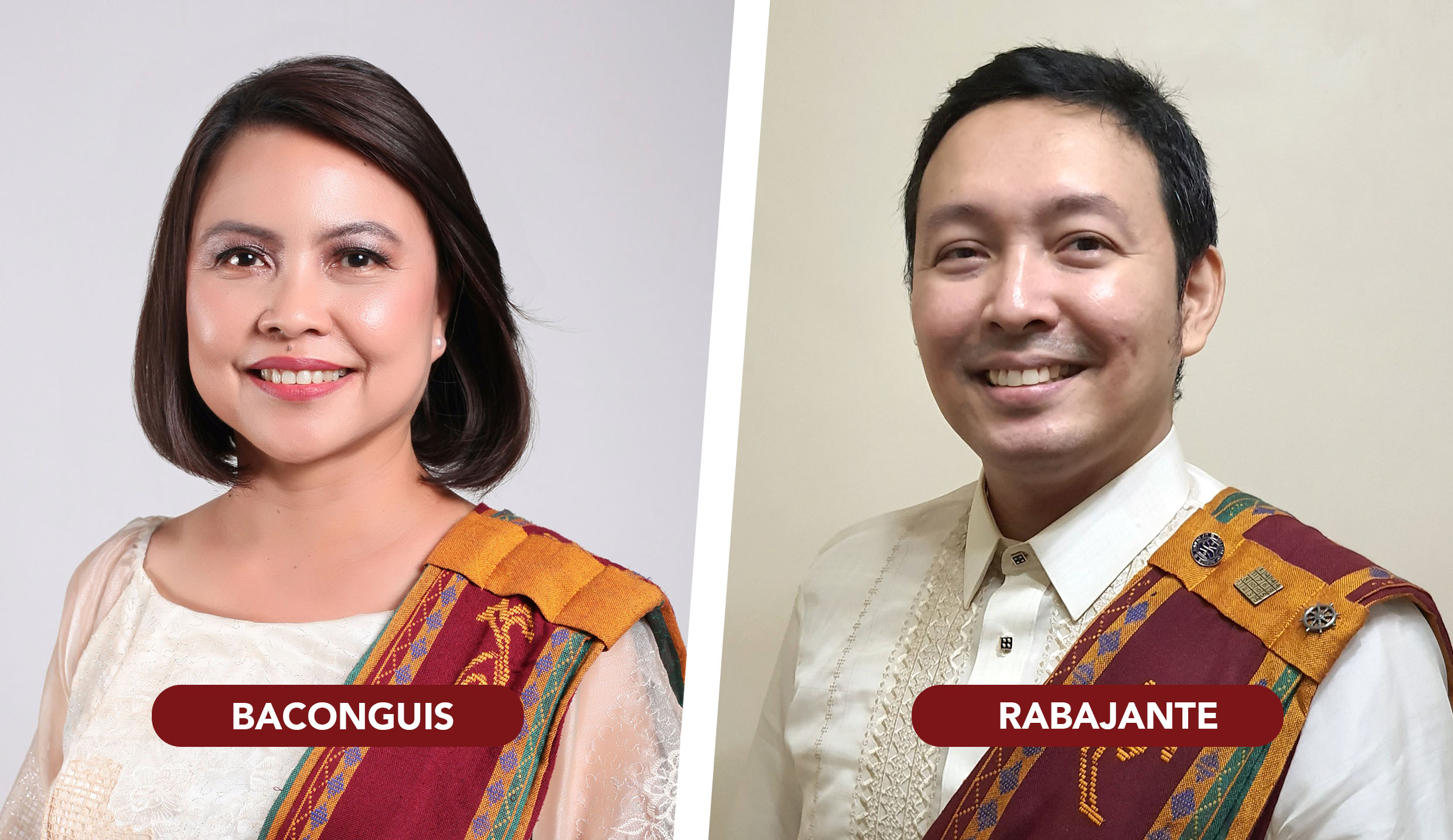 Chancellor Camacho appoints OICs for CPAf, GS
Chancellor Jose V. Camacho, Jr. appointed officers-in-charge (OIC) at the College of Public Affairs and Development (CPAf) and the Graduate School (GS).
The two positions as deans were vacated recently by the appointment of Prof. Rolando T. Bello as vice chancellor for administration and the election of Chancellor Camacho himself as 10th UPLB chancellor.
Dr. Rowena dT. Baconguis was appointed OIC of CPAf effective 01 November 2020 until 31 December 2020. Dr. Baconguis is a professor at the Institute for Governance and Rural Development of CPAf who specializes in extension policy analysis, innovation studies and rural development. She finished her Doctor of Philosophy in Extension Education at the University of the Philippines Los Baños in 2002.
On the other hand, Dr. Jomar F. Rabajante was appointed OIC dean of the Graduate School effective 01 November 2020 until 31 December 2020.
Dr. Rabajante is a professor at the Institute of Mathematical Sciences and Physics, College of Arts and Sciences. He obtained his Doctor of Science in Mathematical and Systems Engineering (major in Environment and Energy Systems) degree at the Shizuoka University in Japan. He specializes in biomathematics and is part of efforts in modelling the COVID-19 pandemic in the country and of the UP COVID-19 Pandemic Response Team. (JPAquino)