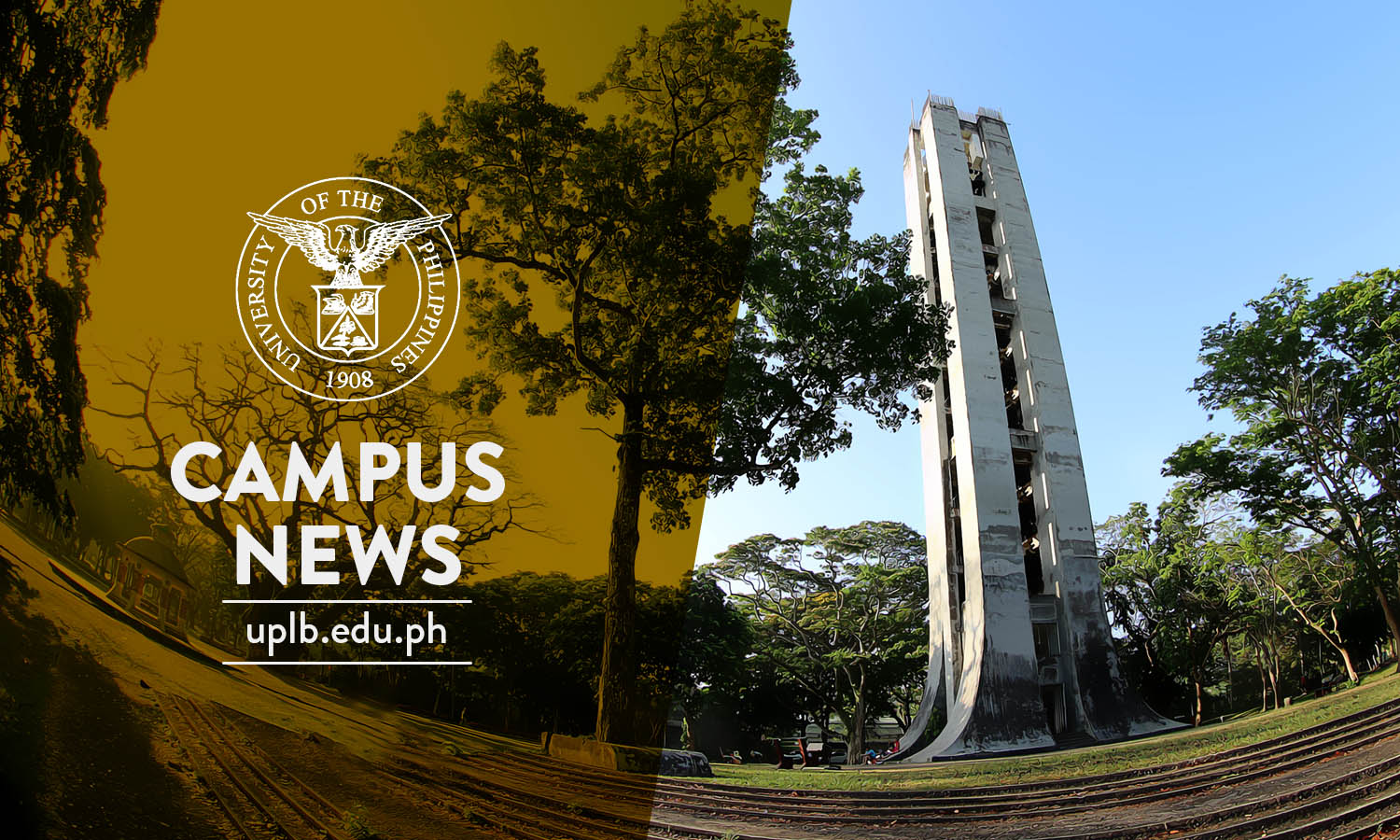 Chancellor Sanchez presents three-year accomplishments
Chancellor Fernando C. Sanchez, Jr. reported on July 29 UPLB's accomplishments in its goal to catapult the university into a globally competitive graduate and research university contributing to national development.
The online presentation was livestreamed on Facebook and Zoom and is part of the on-going search for the next chancellor of UPLB.
Chancellor Sanchez currently serves his second term, which started on Nov. 1, 2017 and will end on Oct. 31, 2020. His first term was from Nov. 1, 2014 to Oct. 31, 2017.
He talked about the completed and on-going projects and activities that he had spearheaded to sustain UPLB's academic excellence and leadership, to utilize knowledge and technologies towards inclusive growth, and to create an enabling environment for creativity and innovation.
These endeavors cover milestones in instruction, curricular development and revision, quality assurance, internationalization, research, interdisciplinary studies, publication and technology support, public service, infrastructure, resource generation, stakeholder relations, campus safety and security, administrative efficiency, staff development, and student welfare.
"The accomplishments that I [presented] have been achieved with the collective effort of all members of the community of UPLB – from the vice chancellors, deans, directors, department heads, faculty members, REPS, administrative staff, and the cooperation of our dear students," Chancellor Sanchez said.
He also talked about UPLB's initiatives in protecting the students and helping UPLB and nearby communities during the current pandemic, primarily through the university-wide Task Force Laban ng Bayan Kontra COVID-19 that he created.
"The challenges of COVID-19 pandemic, a crisis that is far from over, made it clear that our gains need protecting and that our efforts need to be followed through. The pandemic has increased the complexity of the work to build a competitive, responsive, and relevant university," Chancellor Sanchez said.
"It is crucial that UPLB adapts to address new challenges, and that its leadership continues the work that has been started. With the UPLB community's support and trust, I know we can adapt, we can change, and we can continue to work towards realizing a UPLB that is globally competitive in education and in research, and that is responsive to the challenges of national development," he continued.
During the open forum that followed his presentation, Chancellor Sanchez addressed questions from the UPLB community members. These concern student welfare and protection, personnel matters, procurement process, research, maintaining UPLB's academic reputation, and the university's immediate future during the pandemic.
Chancellor Sanchez also confirmed that he is seeking a third term as UPLB's chief executive.
The elected chancellor will occupy a three-year term from Nov. 1, 2020 to Oct. 31, 2023.
The Search Committee for the Chancellor of UPLB, headed by a former dean of the College of Forestry and Natural Resources, Dr. Ramon A. Razal, organized the online event.
The deadline of nomination for the next chancellor is on July 31, 2020. (Mark Jayson E. Gloria)